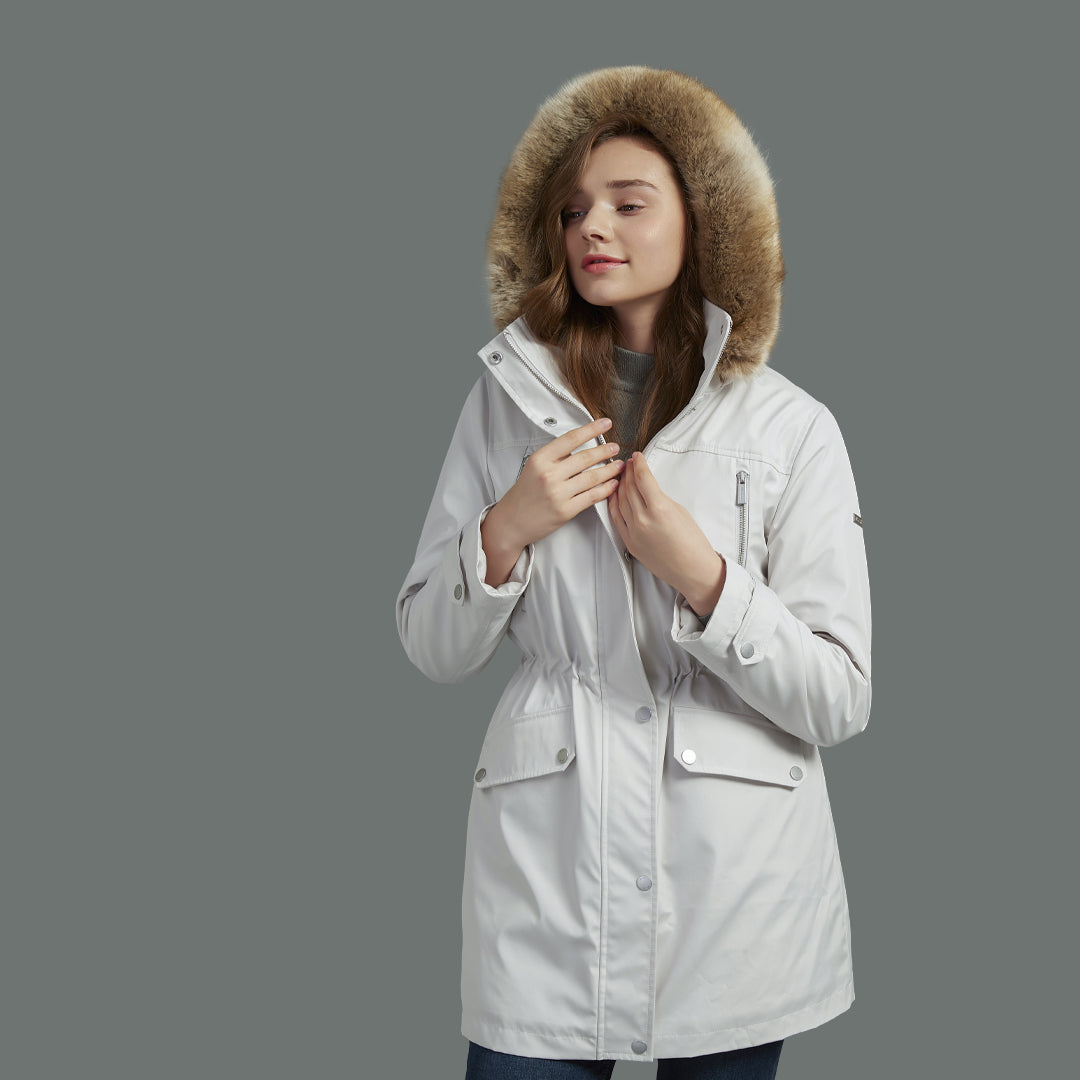 Your Top Winter Outfit: IKAZZ Womens Parka with Fur Hood
It's time to pull out your winter clothing and layer up stylishly as the temperature decreases. What more stylish and comfortable way to accomplish it than with a women's parka with a fur hood? Even during the coldest months of the year, you'll appear effortlessly fashionable while remaining warm and cozy. We'll teach you how to rock this essential winter piece like a master in this blog article, from finding the ideal fit to accessorizing it just so. So grab a cup of hot cocoa, relax, and get set to wear the cold-weather wardrobe like a pro!
Introduction to Women's Parka with Fur Hood
Looking to upgrade your winter outfit with something opulent? Check out the fur hooded IKAZZ Women's Parka with Fur Hood. With this jacket, you may be warm and fashionable at the same time. It has a modern look and a cozy fit, making it the ideal addition to your winter wardrobe.
Features of IKAZZ Women's Parka with Fur Hood
The smooth, premium fabric used to make the IKAZZ Womens Parka Jacket with Fur Hood will keep you toasty on chilly days. It also has a stylish design that will give you a polished appearance. You may choose the ideal jacket to match your personality and mood because it comes in a variety of colors.
The IKAZZ Womens Parka with Fur Hood is the ideal choice if you want to stay warm this winter with style. You can wear it all season long because it is fashionable and cozy.
With the women's parka with fur hood by IKAZZ, brave the winter with style! Our faux fur hood, which is made without using any animals, and high-density insulation will keep you warm without adding weight. This coat is functional and stylish with parallel quilting and adjustable waist cords—it's ideal for any chilly occasion! Additionally, the water and wind resistance offers you additional protection when you are in a chilly and severe environment.
Conclusion
Cozy up this winter with a fashionable women's parka complete with a fur hood! This stylish coat is perfect for cold weather, and can be dressed up or down depending on your mood. Not only will you stay warm while out and about, but you'll also look chic and stylish doing it. So what are you waiting for? Check out IKAZZ womens parkas with fur hood to find the perfect one for you!