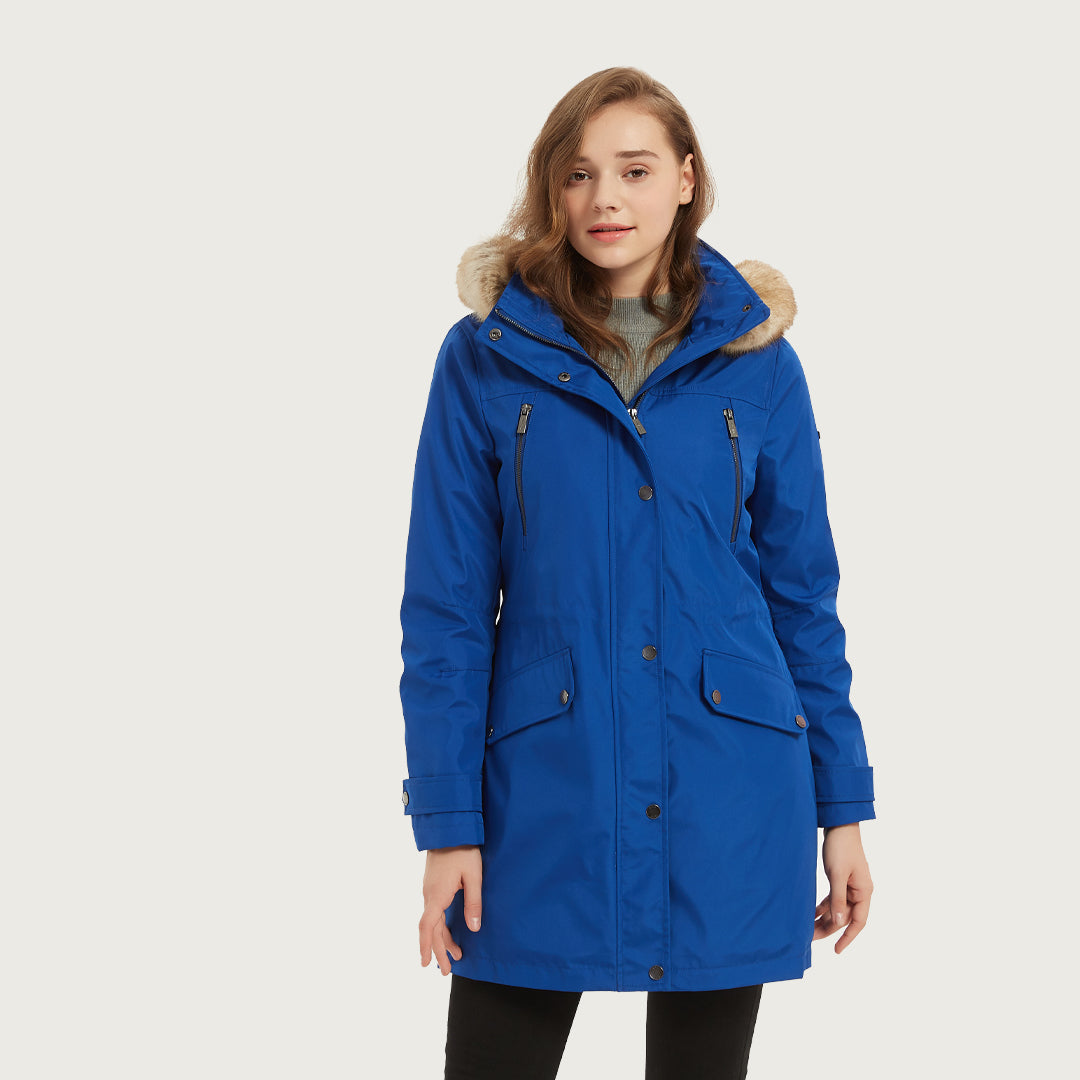 IKAZZ's Waterproof Puffer Jacket - The Perfect Companion for Your Outdoor Adventures
We all understand the importance of having the right gear to tackle any adventure. That's why at IKAZZ, we've designed our waterproof puffer jacket to keep you warm and dry in any weather condition. Our jacket is perfect for those who want to enjoy the great outdoors no matter what Mother Nature has in store. In this article, we'll tell you all about our waterproof puffer jacket and why it's the perfect companion for your next outdoor adventure.
The Importance of Choosing a Waterproof Jacket
When it comes to outdoor activities, one of the most important things you need to consider is staying dry. Whether you're going camping, hiking, or skiing, you'll want to make sure that your clothing can withstand the elements. A waterproof jacket is an essential item for anyone planning to spend time outdoors, as it can protect you from rain, snow, and sleet. At IKAZZ, we've designed our waterproof puffer jacket with high-quality materials that can handle any weather condition.
The Benefits of Wearing a Puffer Jacket
Puffer jackets have been popular among outdoor enthusiasts for decades because they're lightweight, packable, and provide excellent insulation. The unique construction of puffer jackets allows them to trap warm air between the layers of insulation, keeping you warm and cozy even in frigid temperatures. At IKAZZ, we've taken the classic puffer design and made it even better by adding waterproofing capabilities.
Introducing IKAZZ's Waterproof Puffer Jacket
Our waterproof puffer jacket is made with top-quality materials that are both durable and functional. The outer layer is made from waterproof and windproof fabric, which keeps water and cold winds from penetrating the jacket. The inner layer features synthetic insulation, which provides superior warmth without adding extra weight. The jacket also features an adjustable hood and cuffs to ensure a secure fit that keeps out the elements.
At IKAZZ, we take pride in our attention to detail and stylish design, ensuring that you look great while staying warm and dry. Our waterproof puffer jacket is available in a variety of colors to match your personal style, and it's perfect for any outdoor adventure. Whether you're hiking, camping, skiing, or just running errands around town on a rainy day, our jacket will keep you comfortable and protected.
Conclusion
In conclusion, if you're looking for a high-quality waterproof puffer jacket that can handle any weather condition, then IKAZZ's waterproof puffer jacket is the perfect choice. Made with top-quality materials, our jacket offers both function and fashion, ensuring that you stay warm and dry while still looking great. Order your waterproof puffer jacket today and experience the comfort and protection that only IKAZZ can provide.