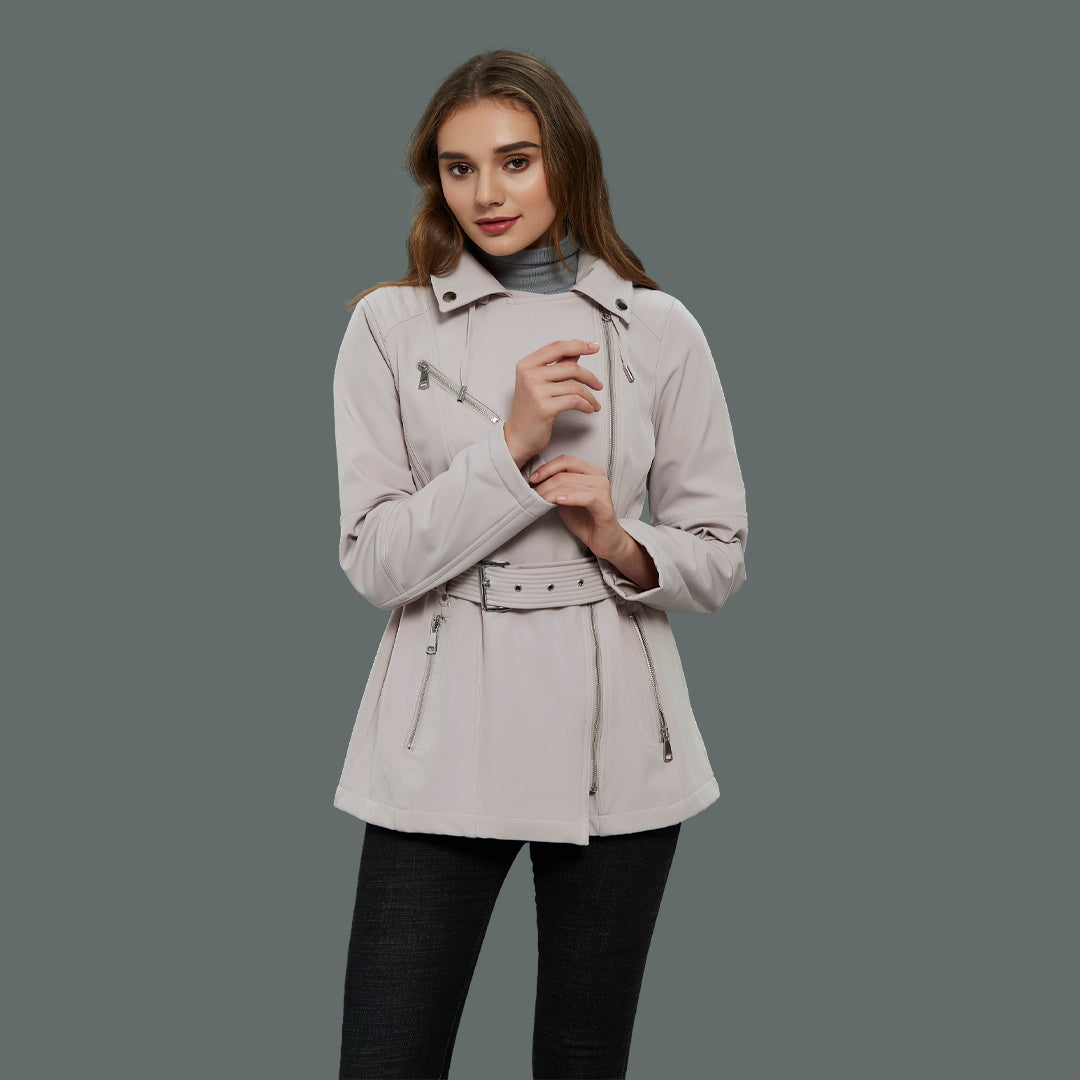 Stay Stylish and Warm this Winter with IKAZZ's Belted Puffer Coat
The Ultimate Winter Wardrobe Essential
As the temperature drops each winter, we begin to search for clothing that can keep us warm while still looking stylish and fashionable. At IKAZZ, we understand the importance of staying warm and comfortable during the colder months, which is why we have designed the ultimate winter wardrobe essential - our belted puffer coat.
Versatile and Comfortable Design
Our belted puffer coat has been carefully crafted to deliver both comfort and style. It features a quilted design that provides insulation, trapping warm air inside to keep you cozy even in the coldest temperatures. The waist-cinching belt adds a touch of elegance to the coat, accentuating your curves and giving you a flattering silhouette.
The detachable hood adds extra protection against wind, snow and rain, making it perfect for snowy days or blustery weather conditions. The coat is lightweight and easy to move around in, ensuring that you remain comfortable throughout the day.
A Wide Range of Color Options
We understand how important it is to have a diverse range of colors to select from when it comes to choosing the right coat. Our belted puffer coat comes in various colors, including black, navy blue, olive green, burgundy, and many more. Whatever your preference may be, we've got you covered.
Styling Tips for Your Belted Puffer Coat
Our belted puffer coat is versatile enough to be worn with a wide variety of outfits, making it an essential addition to your winter wardrobe. Here are some styling tips to help you make the most of your new coat:
- Pair it with skinny jeans and ankle boots for a casual daytime look.
- Combine it with leggings and sneakers for a sporty feel.
- Dress it up with a midi skirt and knee-high boots for a more formal occasion.
Conclusion
In conclusion, our belted puffer coat is the ultimate winter wardrobe essential that delivers both style and comfort. Its quilted design ensures warmth and insulation, while the waist-cinching belt adds elegance and accentuates your curves. The detachable hood offers protection against the elements, making it perfect for any weather condition. With a wide range of colors to choose from and various styling options, the IKAZZ belted puffer coat is the perfect addition to your winter wardrobe. Place your order today and enjoy staying warm and fashionable this winter season!