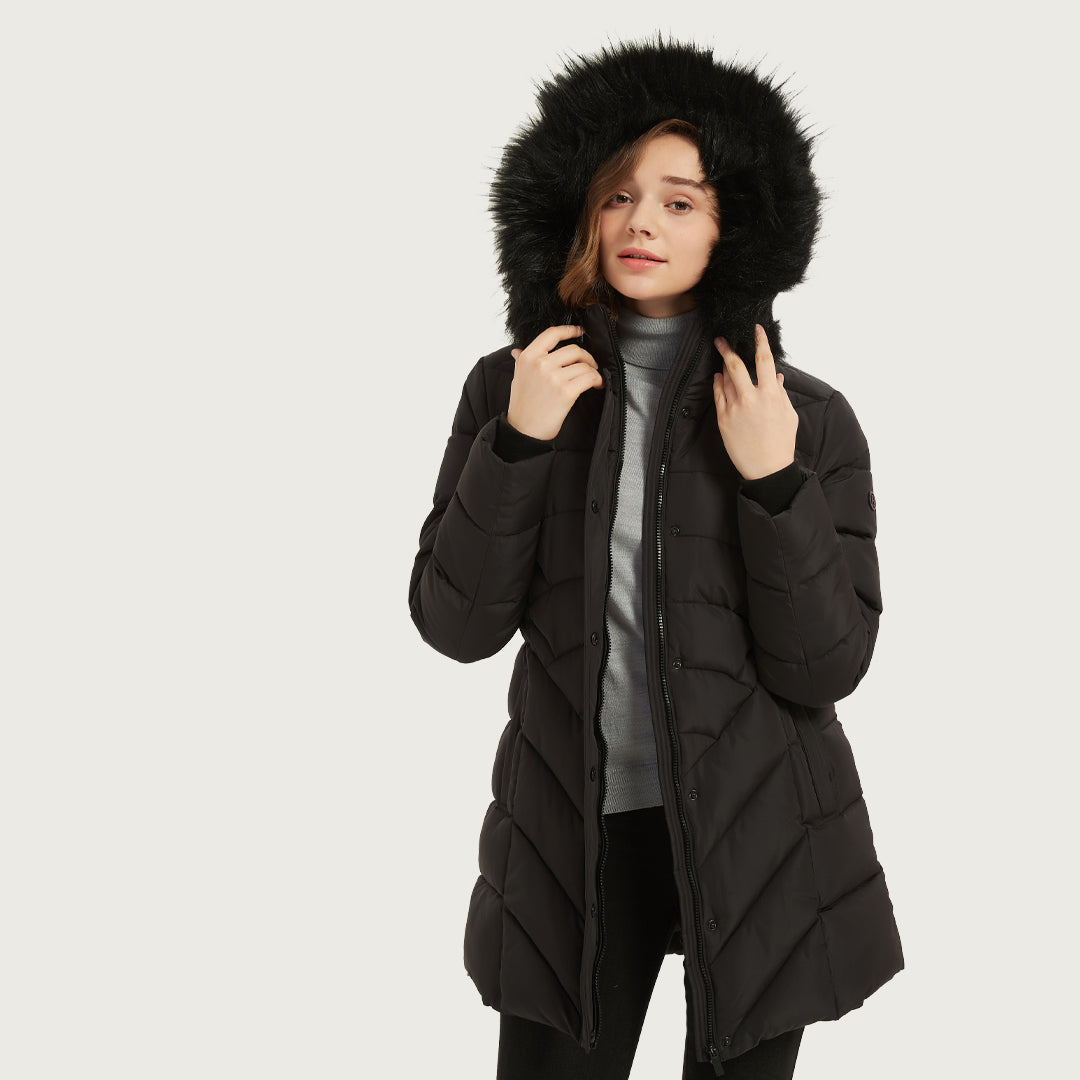 Key Elements to Consider When Choosing Your Perfect Long Down Coat
Winter is here, and it's time to gear up with the perfect long down coat! However, with so many options available in the market, choosing the right one can be quite overwhelming. From insulation quality to style and fit- there are several elements that you must take into account before making a purchase. To help simplify your decision-making process, we have put together this guide on some key elements to consider when choosing your perfect long down coat. So let's get started!
Key factors to consider
Style: A good way to determine whether a coat is suitable for you is to consider your style. If you prefer a more formal or conservative look, a longer coat may not be the best option for you. On the other hand, if you have a more fashion-forward style, a long down coat may be exactly what you need.
Fit: Another important consideration when choosing a long down coat is its fit. Make sure that the jacket fits snugly around your body so that it won't fall off while you're walking or moving around in it.
Material: The type of material used in a long down coat also matters. Nylon and wool are two common materials used in jackets, and each has its own benefits and disadvantages. Nylon is lighter and more breathable, but it can't keep as much heat away from your body as wool does. Wool, on the other hand, is warmer and heavier, but it provides greater protection from cold weather conditions.
Breathability: Another factor to consider when selecting a long down coat is its breathability. Make sure that the jacket allows air to flow freely through it so that you don't get too hot or sweaty inside it during warm weather conditions.
Zipper and cuffs: Make sure the zipper is strong and easy to use, and the cuffs are snug but not too tight.
Why choose IKAZZ long Down coat for winter?
The IKAZZ long down coat is a must-have for winter. Not only does it keep you warm, but it also stylish and versatile. Here are some reasons why you should choose this coat:
IKAZZ long down coats are made of durable, water-resistant and windproof materials. You can wear them from cold to wet to windy. And if the weather changes unexpectedly, the coat can make sure you stay warm and dry.
You can wear it with jeans or dress slacks for a more casual look, or you can layer it over a blazer for a more formal appearance. Either way, you'll look handsome or beautiful, as desired.
Most importantly, the IKAZZ long down coat is affordable! You won't have to spend a fortune to stay cozy and chic this winter season. In fact, the price of this coat is very reasonable when compared to other similar coats on the market. So don't hesitate - buy your own IKAZZ long down coat today!
Conclusion
As the temperatures start to drop, it's important to have a coat that can keep you warm and looking chic at the same time. Luckily, IKAZZ Long Down Coat is perfect for this winter season. If you're in need of a new winter coat, don't hesitate to choose IKAZZ Long Down Coat – it's sure to be a hit with anyone who sees it!