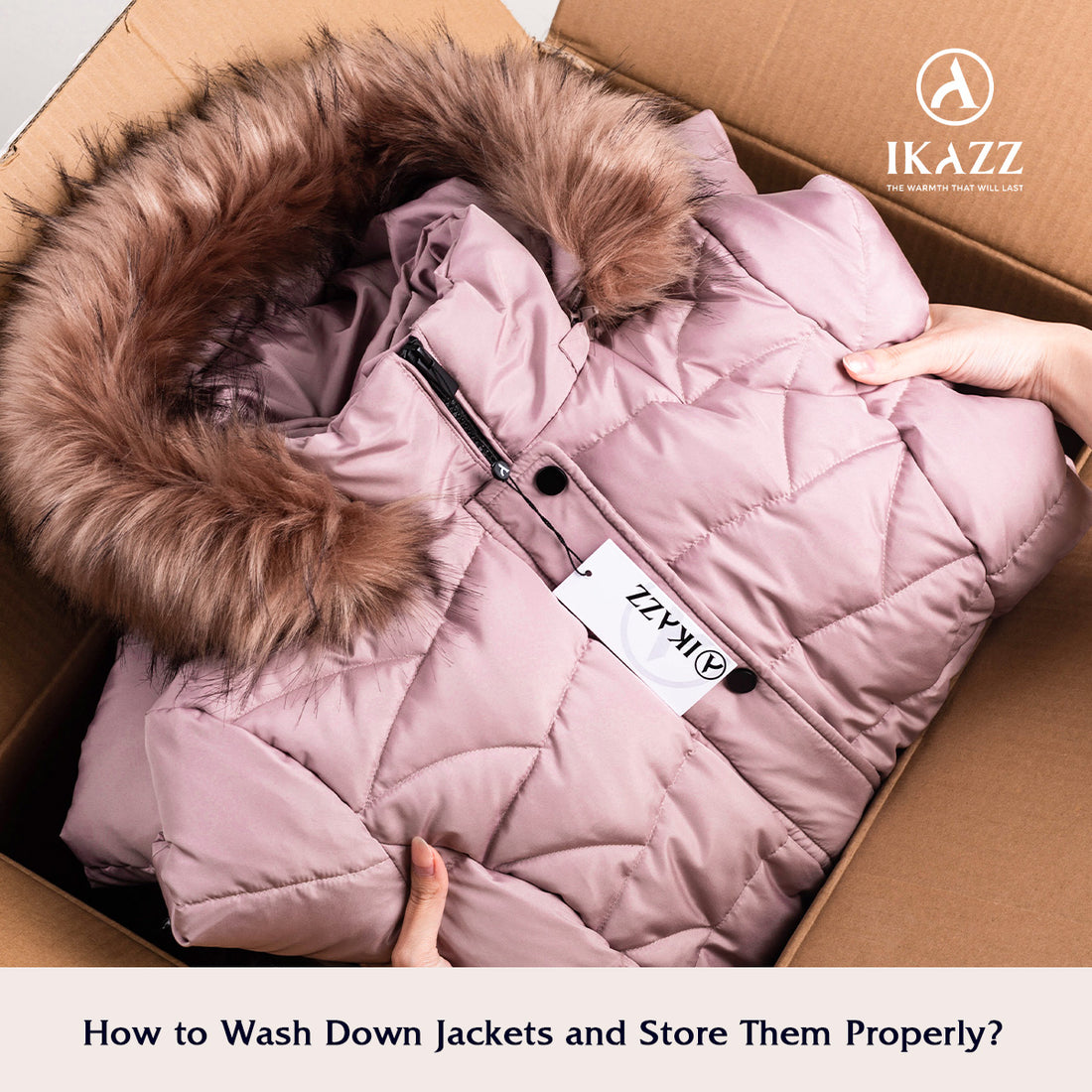 Rock a Vegan Puffer Coat for an Unforgettable Date Night
When it comes to dressing up for a date, finding the perfect balance between comfort and style is essential. If you're a fashion-conscious individual who values ethical choices, incorporating a vegan puffer coat into your casual look can help you stand out while staying true to your principles. In this blog, we'll explore how you can make a lasting impression on a date by styling a vegan puffer coat in a casual yet chic way. At IKAZZ, we offer a range of vegan puffer coats that combine fashion-forward design with cruelty-free materials, ensuring you can make a statement without compromising your values.
Opt for a Sleek and Fitted Silhouette
When selecting a vegan puffer coat for a date, opt for a sleek and fitted silhouette. Look for coats that accentuate your figure and provide a tailored look. This will add a touch of sophistication to your ensemble while still keeping you warm and comfortable.
Choose a Statement Color or Print
To stand out on your date, choose a vegan puffer coat in a statement color or print. Consider bold and vibrant hues like red, white, or royal blue that will catch the eye and make you feel confident. Alternatively, explore unique patterns or prints that reflect your personal style and add an element of intrigue to your look.
Pair with Stylish Layers
Layering is key when it comes to creating a fashionable and versatile outfit. Pair your vegan puffer coat with stylish layers such as a fitted turtleneck or a chunky knit sweater. This adds depth and dimension to your look, creating a polished and put-together appearance.
Add Trendy Accessories
Accessories can elevate any outfit and make it date-ready. Consider adding trendy accessories like a wide-brimmed hat, a statement belt, or a stylish scarf to complement your vegan puffer coat. These accessories not only add personality to your look but also show your attention to detail and fashion-forward thinking.
Complete the Look with Chic Footwear
Don't forget to pay attention to your footwear choice to complete your casual yet stylish outfit. Opt for comfortable yet chic shoes that align with your personal style and the overall vibe of your date. Whether it's a pair of ankle boots, trendy sneakers, or stylish loafers, make sure they enhance your ensemble and reflect your fashion sensibility.
Conclusion: Make a Lasting Impression with IKAZZ's Vegan Puffer Coats
Standing out on a date is all about expressing your unique style and feeling confident in your outfit choices. With IKAZZ's range of vegan puffer coats, you can make a fashion statement while staying true to your ethical values. Choose a sleek and fitted silhouette, opt for a statement color or print, and layer your coat with stylish pieces to create a casual yet chic look. Accessorize thoughtfully and complete your outfit with trendy footwear to make a lasting impression. At IKAZZ, we prioritize sustainability and animal welfare, offering you a collection of vegan puffer coats that combine style, comfort, and ethical consciousness. So, step out on your date with confidence, knowing that you're making a positive impact with your fashion choices.