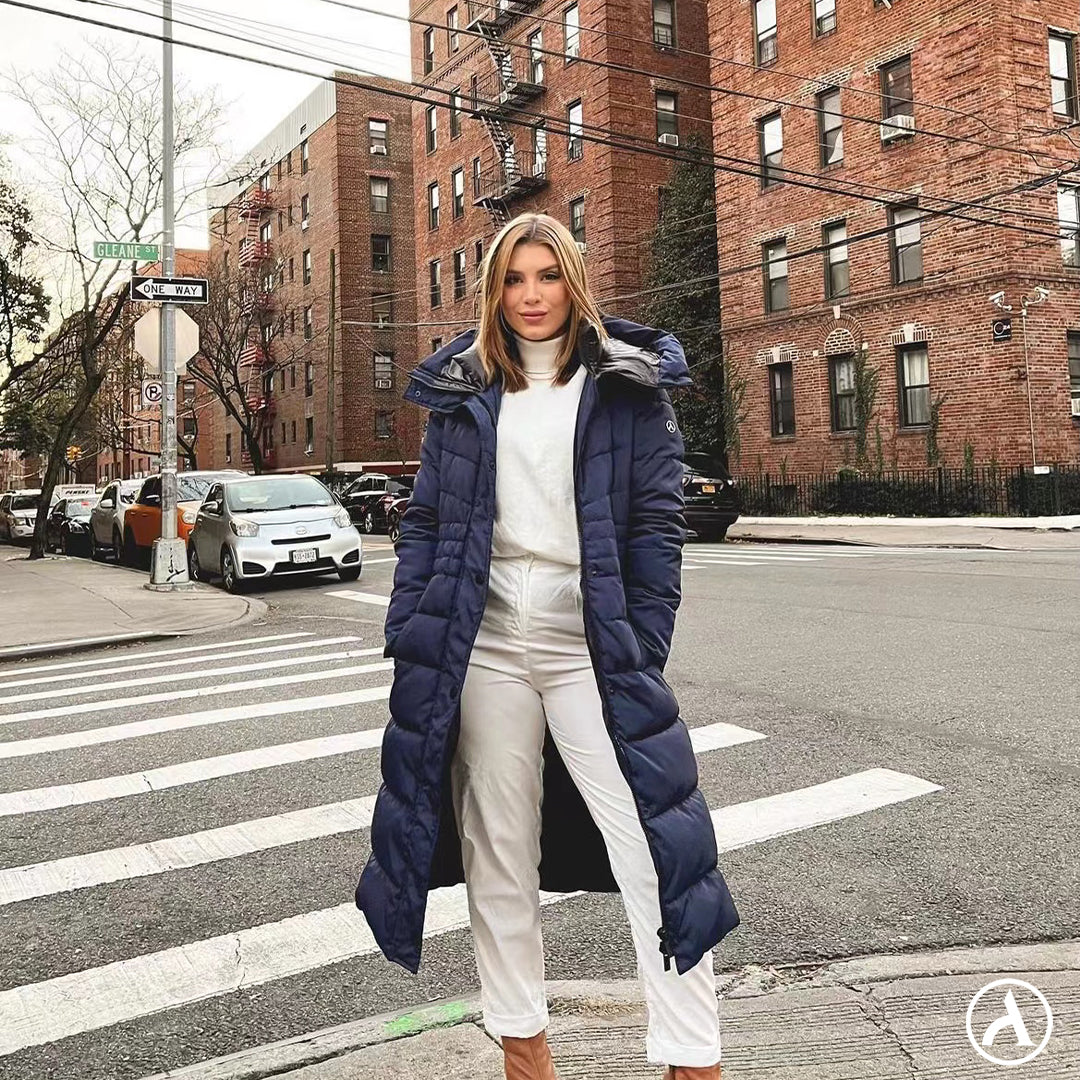 Slay Winter Fashion with Ease: How IKAZZ's Long Puffer Coat Makes Life Easier
Are you tired of sacrificing style for warmth during the frigid winter months? Look no further, fashionistas! We have found the ultimate solution to slay both comfort and fashion effortlessly. Introducing IKAZZ's long puffer coat – your new wardrobe staple that will make battling the cold a breeze without compromising on style. Get ready to conquer winter like never before as we delve into how our fabulous coat can transform your life and elevate your fashion game to new heights!
What is an IKAZZ's Long Puffer Coat?
Our long puffer coat is made of a heavyweight, yet lightweight fabric that will keep you warm without weighing you down. The coat also features a hood that can be closed off if necessary, as well as invisible zippers at the waist and cuffs to make sure it stays closed in cold weather.
If you're looking for a stylish yet practical winter piece, then check out our long puffer coat! It will keep you cozy all winter long.
Benefits of Having an IKAZZ's Long Puffer Coat
Looking for a warm winter coat that won't take up much space in your closet? We have you covered with ourlong puffer coat. This coat is made of a durable, weather-resistant fabric that will keep you warm and comfortable all winter long.
One of the benefits of having our long puffer coat is that it can be easily dressed up or down. If you're planning on attending a formal event, for example, choose a more formal coat option like a tuxedo jacket. If you're heading out for an afternoon stroll in the park, go with something more casual like jeans and a hoodie.
Another benefit of having our long puffer coat is that it can be worn in any weather condition. Whether you're experiencing cold winds or pouring rain, your coat will keep you warm and dry. Plus, if there's ever an emergency situation where you need to shelter yourself from the elements, your long puffer coat will come in handy.
Conclusion
It can be hard to keep your cool and stay warm in the cold weather, but with a little fashion know-how, you can slay winter style easily. One key piece of clothing that makes life much easier is an IKAZZ long puffer coat. Our versatile coat is perfect for those colder days when rain or snow start to fall, as it helps trap air inside the fabric which keeps you warm on the outside while keeping you dry on the inside.