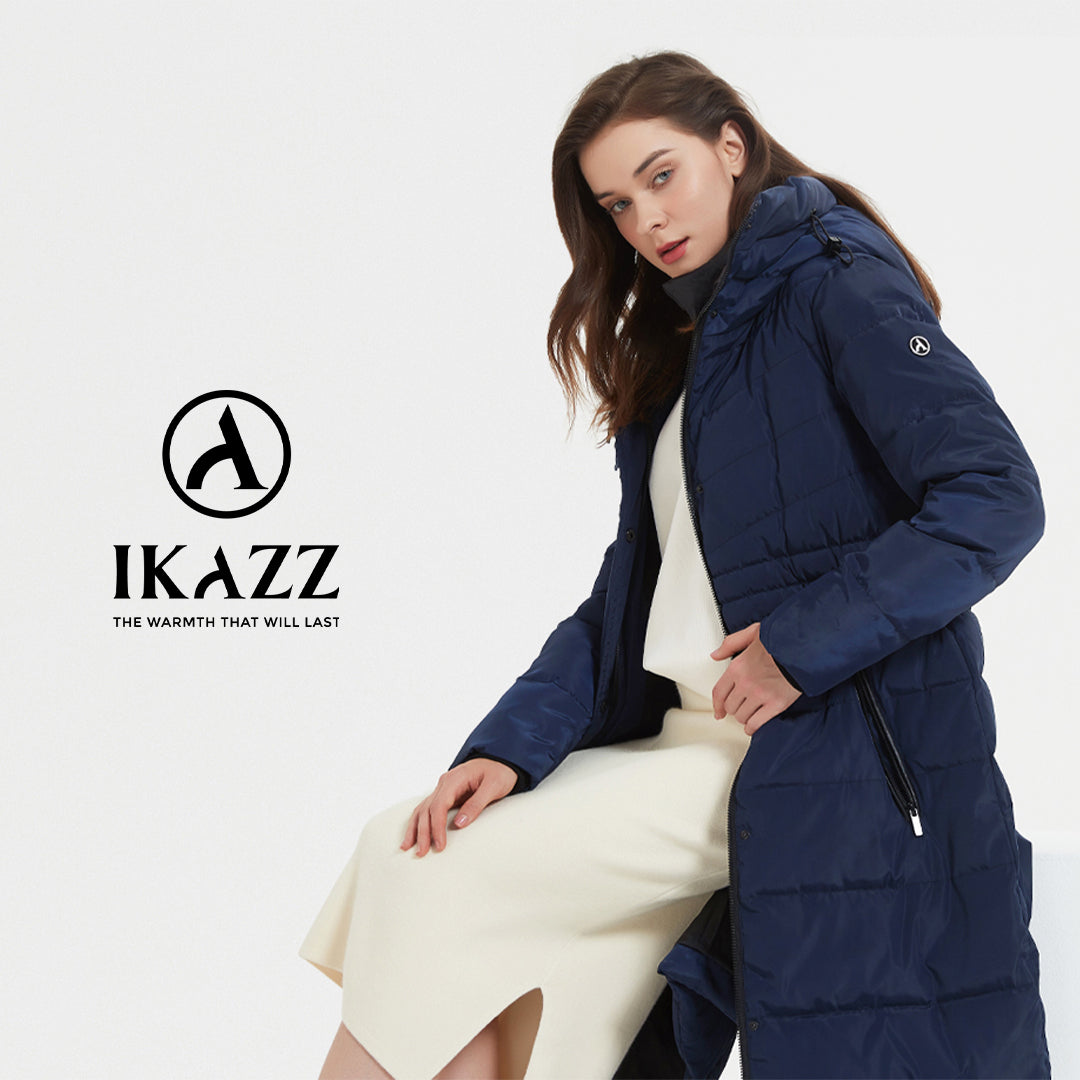 Why Everyone Needs a Long Puffer Coat from IKAZZ: Convenience Meets Functionality
Winter is just around the corner, and you know what that means - time to bundle up in style! But why settle for a basic winter coat when you can have something truly extraordinary? Introducing IKAZZ's long puffer coat, the ultimate fusion of convenience and functionality. Whether you're battling freezing temperatures on your daily commute or braving chilly outdoor adventures, this game-changing outerwear has got your back (and front!). Join us as we unpack all the reasons why everyone needs our long puffer coat - because staying warm and looking fabulous should never be mutually exclusive!
Introduction to IKAZZ's Value
Loyalty: Belief in helping others.
Confidence: Providing well-designed and well-fitted coats to enhance people's appearance, reducing their physical shame and bringing people attraction and confidence.
Innovation: Constantly improving the design and details of different body shapes, and exploring alternative fabrics of down or fur. We know that you always scroll through Instagram to see the clothes worn by your favorite celebrities and the most popular women's winter coats. Our influence is the same as yours, and this is how we can provide you with the most fashionable cutting-edge trends.
Sustainable development: We love animals and ensure that no animals are exploited. We adhere to the concept of sustainable development at every step of production to reduce the impact on the earth. We are passionate about what we do, and IKAZZ is committed to creating change in an industry that absolutely needs it.
How Does an IKAZZ Long Puffer Coat Work?
IKAZZ long puffer coat is made out of a special fabric that is very lightweight and waterproof. This means that it will keep you dry and comfortable no matter what kind of weather conditions prevail. The length of our coat also ensures that it covers your entire body, which means that you won't have to worry about getting cold anywhere else on your body other than your head and ears.
In addition to being versatile and practical, our long puffer coat is also stylish. You can wear it with any outfit or clothing item, which means that it will look great no matter what you choose to wear. Plus, because the coat is so soft and comfortable, you won't feel stiff or uncomfortable in it once you put it on.
Conclusion
In the colder months, it can be hard to find an appropriate coat that will keep you warm but won't weigh you down. With a long puffer coat from IKAZZ, you can enjoy all the convenience of a coat without sacrificing your functionality. Our coats are designed with stretch fabric and fitted cuts to ensure that you stay stylish and comfortable all winter long. Make sure to check out our selection today and find the perfect coat for your unique individual style!