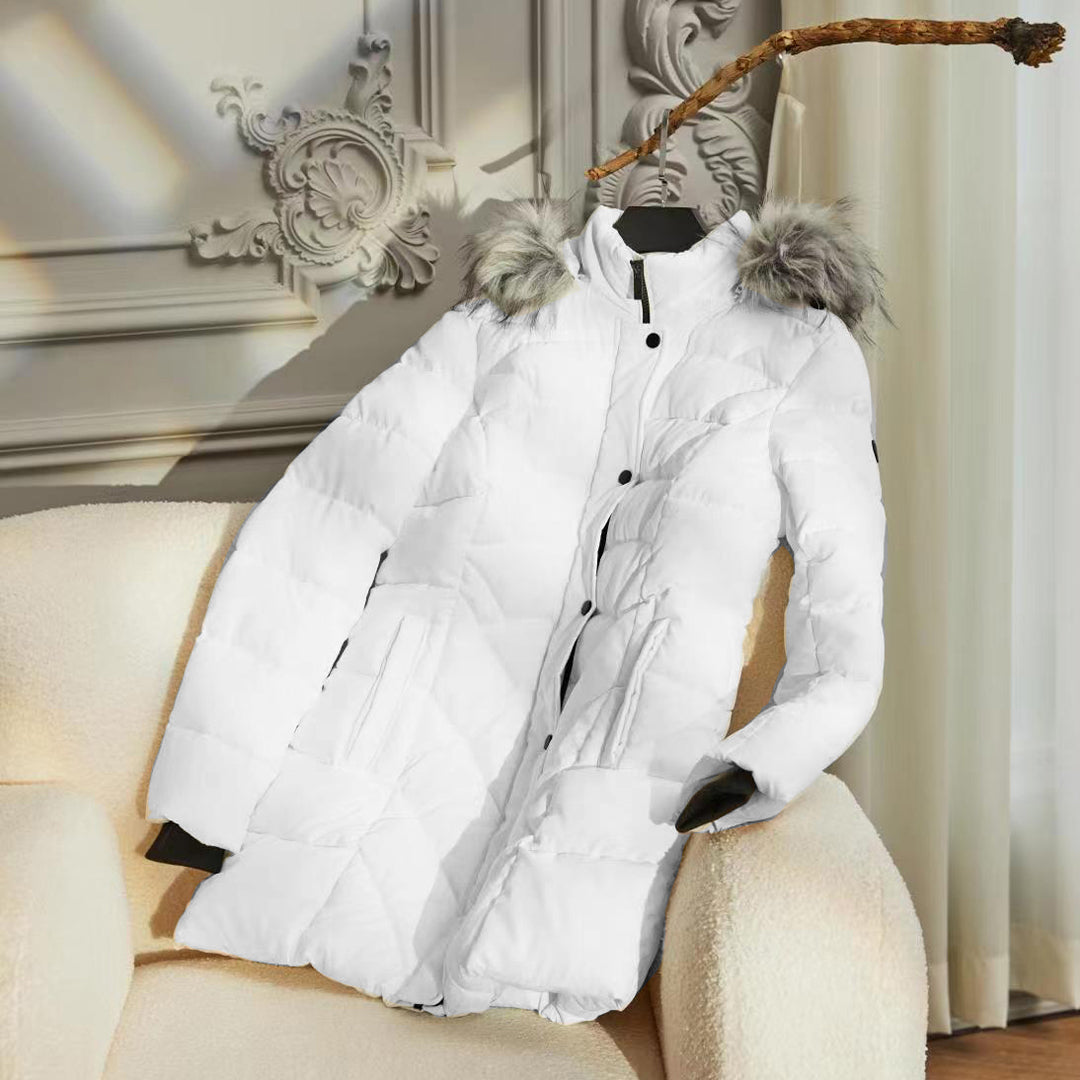 Stay Warm and Chic: Exploring the Benefits of IKAZZ's White Puffer Jacket
Are you ready to brave the winter chill without sacrificing your stylish flair? Look no further than IKAZZ's white puffer jacket, a fusion of cozy warmth and fashion-forward design. As the temperature drops, it's time to explore this ultimate winter essential that promises to keep you both warm and chic. From its insulating thermal features to its sleek aesthetic, we delve into why our puffer jacket is a must-have for every fashion enthusiast seeking comfort in frosty weather. So bundle up and join us on an exciting journey through the world of our white puffer jacket!
Introduction to IKAZZ
For more than 20 years, IKAZZ has been doing the right thing for customers in the fashion industry. We believe that fashion is not only to improve your appearance, but also to bring you confidence and charm, while reducing the impact on our planet. We hope that people will feel good about themselves when they wear our clothes and gradually build up their self-confidence.
Our mission is to convey lasting warmth. We are constantly exploring alternative materials, and the fillers in our products are not down or fur. We ensure that all products are not exploited by animals at every step of production. We hope that the warmth we bring to everyone can last for a long time, whether it is for human beings or for our planet.
What is an IKAZZ White Puffer Jacket?
The IKAZZ white puffer jacket is a thermal and stylish piece that can keep you warm during colder weather. Our jacket features an all-over white fabric, a hood, and toggle closure for easy adjustment. The jacket also has two front hand pockets and one back pocket. It's perfect for those cold days when you don't want to wear bulky clothing.
Benefits of Wearing IKAZZ's Puffer Jacket
The IKAZZ puffer jacket is a great piece of winter clothing that can keep you warm and stylish. Here are the benefits of wearing our puffer jacket:
Keeps you warm: Our puffer jacket is made of a soft, high-quality fabric that will help to keep you warm.
Great for style: Our puffer jacket is stylish and modern, perfect for dressing up or down. It can be worn with any outfit, making it a versatile piece of clothing.
Durable and long-lasting: Our puffer jacket is made from durable materials that will last through many winters.
Conclusion
If you're looking for a versatile jacket that will keep you warm while also looking chic, then the IKAZZ white puffer jacket is perfect for you. With its thermal performance and stylish features, our jacket is sure to help you stay comfortable in any weather condition. If you're interested in finding out more about this jacket or purchasing one for yourself, be sure to visit our website today!