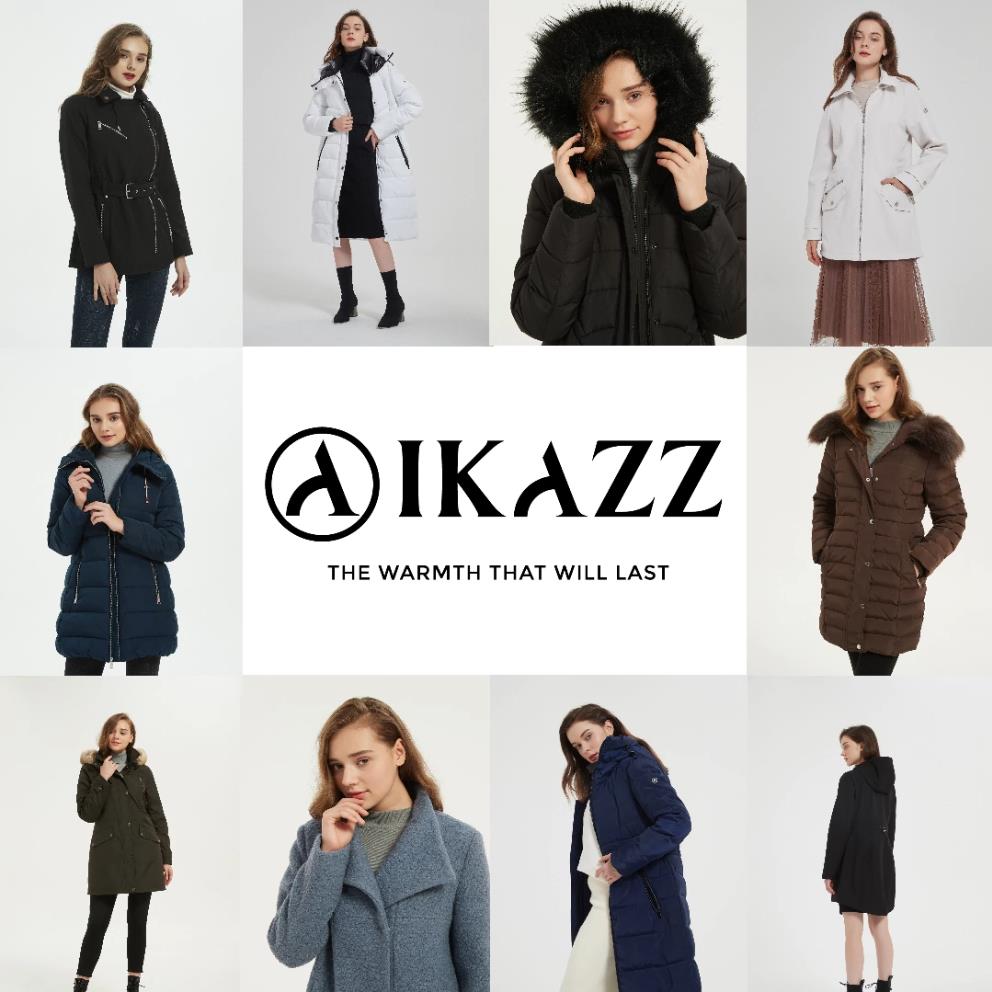 Stay Chic and Cozy This Winter with IKAZZ Wrap Puffer Coat
As the temperature drops, it's time to start thinking about winter fashion. One of the most essential pieces that every fashion-conscious individual needs in their wardrobe is a wrap puffer coat. At IKAZZ, we have designed the perfect wrap puffer coat that combines style, comfort, and functionality. Our wrap puffer coat is not only fashionable but also warm and practical, making it ideal for the cold winter months.
When it comes to winter outerwear, a wrap puffer coat is an excellent choice as it provides warmth and comfort while looking chic and stylish. Our wrap puffer coat features a modern design that is perfect for any occasion, whether it's a casual day out or a formal event.
The Benefits of Wearing an IKAZZ Wrap Puffer Coat
One of the main benefits of our wrap puffer coat is its superior insulation technology. The coat is filled with high-quality synthetic insulation that is engineered to trap heat effectively, keeping you warm and cozy throughout the winter season. The insulation is also lightweight, so you won't feel weighed down by your outerwear.
In addition to its insulation technology, our wrap puffer coat is made from water-resistant material that is designed to keep you dry in wet and snowy weather conditions. This feature is especially important during the winter months when snow and rain are common. The water-resistant material also helps to prevent the coat from becoming heavy and soggy, ensuring that it remains lightweight and comfortable to wear.
Another benefit of our wrap puffer coat is its versatile design. It features a wrap-style closure that can be adjusted to suit your body shape, providing a flattering silhouette that looks great on everyone. The coat also has a detachable hood and a high collar that provides extra protection from the cold and wind.
How to Style Your IKAZZ Wrap Puffer Coat
Styling your wrap puffer coat is easy thanks to its versatile design. Pair it with jeans and boots for a casual daytime look, or wear it over your favorite dress or skirt for a more formal occasion. The wrap-style closure allows you to adjust the coat to your liking, providing a customizable fit that is both comfortable and stylish.
When it comes to accessories, a scarf and gloves are essential for keeping warm during the winter months. Choose a scarf that complements the color of your wrap puffer coat, or opt for a neutral color that goes well with any outfit. For gloves, choose a pair that is both warm and stylish, such as knit gloves or leather gloves.
Conclusion
In conclusion, if you're looking for a chic and cozy wrap puffer coat for the upcoming winter season, look no further than IKAZZ. Our wrap puffer coat is designed with the latest technology to provide maximum insulation and protection from the elements. With its versatile design, you'll be able to wear it for any occasion and always look your best. So why wait? Visit our website today to order your IKAZZ Wrap Puffer Coat and stay warm and stylish this winter season!