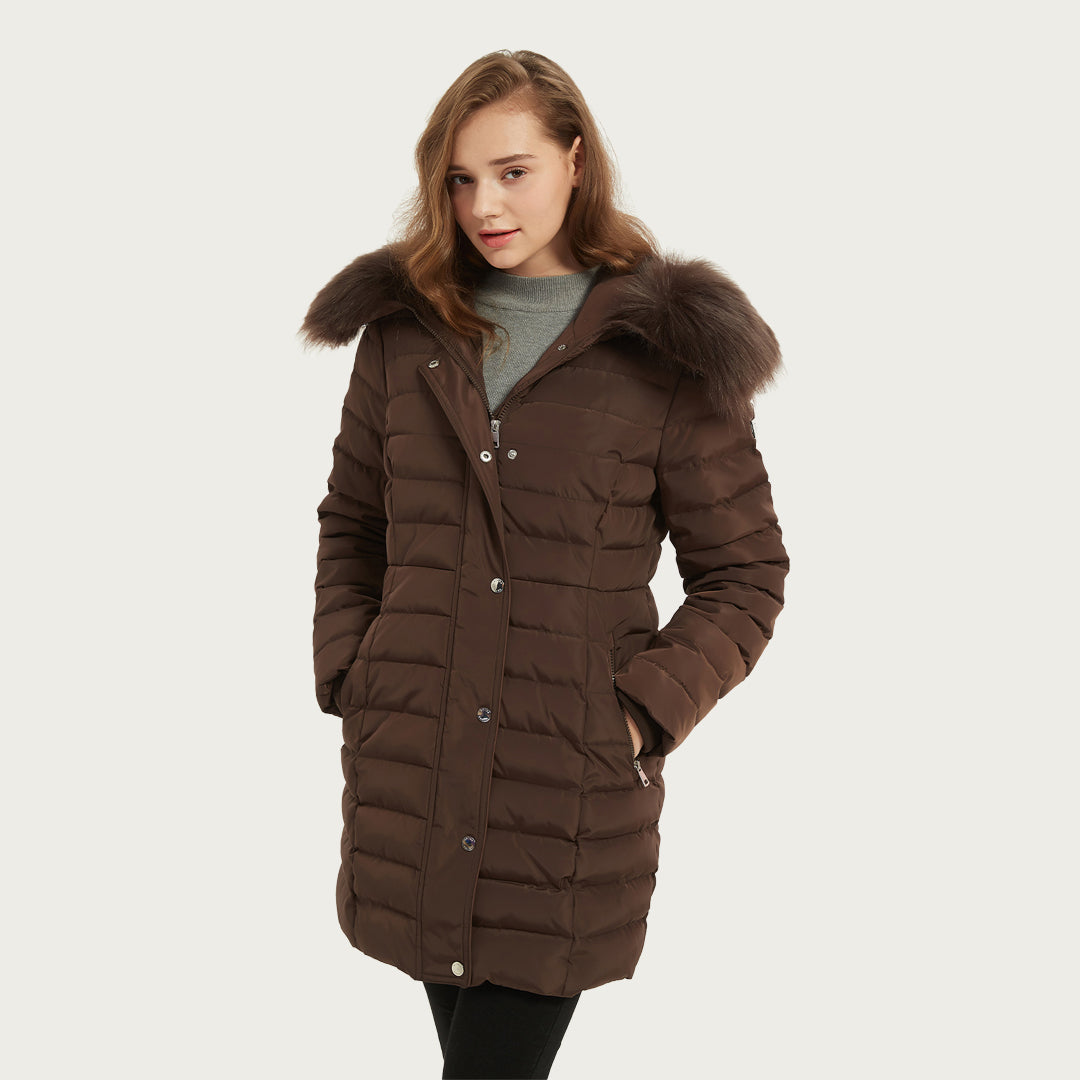 The Ultimate Guide to Staying Cozy and Fashionable with IKAZZ Wrap Puffer Coat
As the temperature drops, it's time to start thinking about updating your winter wardrobe. One of the key items every fashion-conscious person should invest in is a wrap puffer coat. At IKAZZ, we've got you covered with our range of stylish and sustainable wrap puffer coats. In this article, we'll explore everything you need to know about wrap puffer coats and how to style them.
What is a Wrap Puffer Coat?
A wrap puffer coat is a type of winter coat that features a quilted design. It is typically filled with down or synthetic fibers to provide insulation and warmth. Unlike traditional puffer coats, a wrap puffer coat has a unique design that wraps around the body like a blanket. This makes it both cozy and fashionable. At IKAZZ, we've taken the classic wrap puffer coat and given it a modern twist, ensuring that you'll stay warm and stylish all winter long.
Why Choose a Wrap Puffer Coat from IKAZZ?
At IKAZZ, we're committed to producing high-quality, sustainable fashion. Our wrap puffer coats are made with eco-friendly materials, including recycled polyester, and are free from any fur-related products. Plus, our unique designs are sure to make you stand out from the crowd. With a range of colors and styles available, there's an IKAZZ wrap puffer coat to suit everyone's taste.
How to Style Your Wrap Puffer Coat
Styling a wrap puffer coat is easy, thanks to its versatile design. For a casual look, pair your coat with leggings and sneakers. Alternatively, dress it up with skinny jeans, ankle boots, and a statement scarf. When it comes to accessories, keep it simple with a beanie hat and gloves. And of course, don't forget to accessorize with an IKAZZ wrap puffer coat, the perfect addition to any winter outfit.
In conclusion, a wrap puffer coat is a must-have item for anyone looking to stay cozy and fashionable this winter. At IKAZZ, we've taken this classic design and given it a sustainable, modern twist. Whether you're running errands or hitting the town, our wrap puffer coats are sure to keep you warm and stylish. So why not invest in an IKAZZ wrap puffer coat today and upgrade your winter wardrobe?