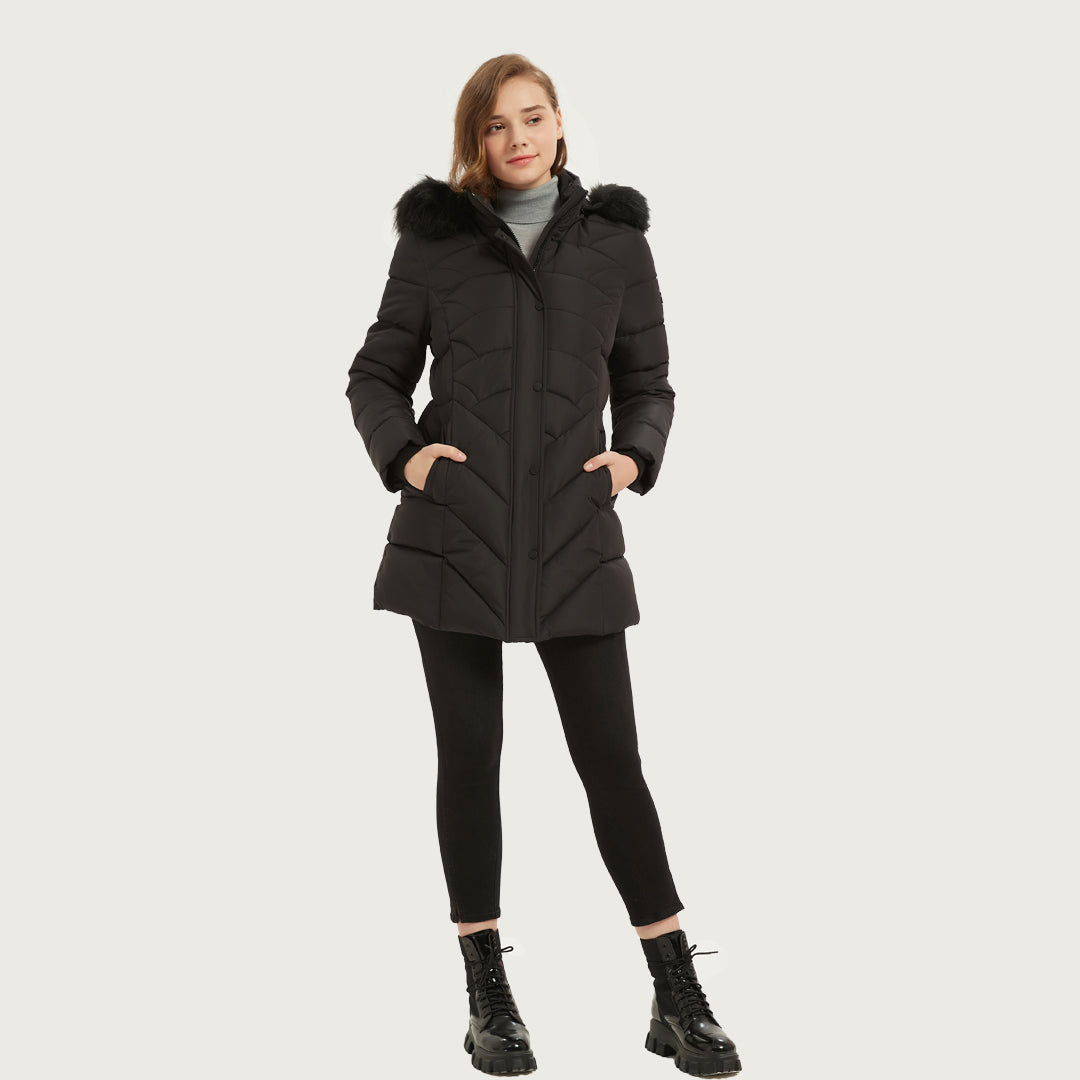 Stay Fashionable and Eco-Friendly with IKAZZ's Black Puffer Jacket
Hello there, fashion lovers! We are IKAZZ, and we're thrilled to introduce you to our latest creation - the black puffer jacket. As you browse through our website, you'll come across this versatile piece that is perfect for the winter season. Allow us to take you through two aspects of this jacket that make it a must-have in your wardrobe.
What are our commitment
Firstly, at IKAZZ, we are passionate about being environmentally friendly. Our black puffer jacket is made of 100% polyester windproof fabric, which means that you can look chic while also doing your bit for the environment. By choosing to wear our jacket, you'll be making a conscious decision to reduce the carbon footprint on our planet. Additionally, the jacket's insulation is made from eco-friendly material, which not only guarantees warmth but also ensures that the item is sustainable.
Refusing stature anxiety
Secondly, we understand that stature anxiety is a real struggle for many people. Our black puffer jacket is designed to make you feel comfortable regardless of your height or body shape. The jacket's length is perfect for those who prefer their jackets to cover their hips completely, providing full coverage. Moreover, the stretchable cuffs and waistband can be adjusted to fit your body shape perfectly, ensuring that you feel confident and comfortable wearing it.
Finally, our black puffer jacket is the epitome of fashion. Its sleek design is trendy and modern, making it an ideal fit for any casual occasion. Its classic black color makes it easy to pair with any outfit, and the zippers add a touch of sophistication to the overall appearance. The jacket is quilted, which not only enhances its aesthetic but also adds an extra layer of warmth. You'll love how effortlessly stylish you will look and feel in this jacket.
Conclusion
In conclusion, at IKAZZ, we believe that fashion should be sustainable, inclusive, and stylish. Our black puffer jacket embodies all of these characteristics and is perfect for the winter season. By choosing to wear our jacket, you'll be making a fashion statement while also doing your part for the environment. Additionally, you'll feel comfortable and confident regardless of your body shape or height, making it an excellent addition to anyone's wardrobe. So why wait? Head over to our website and get your hands on our black puffer jacket today!