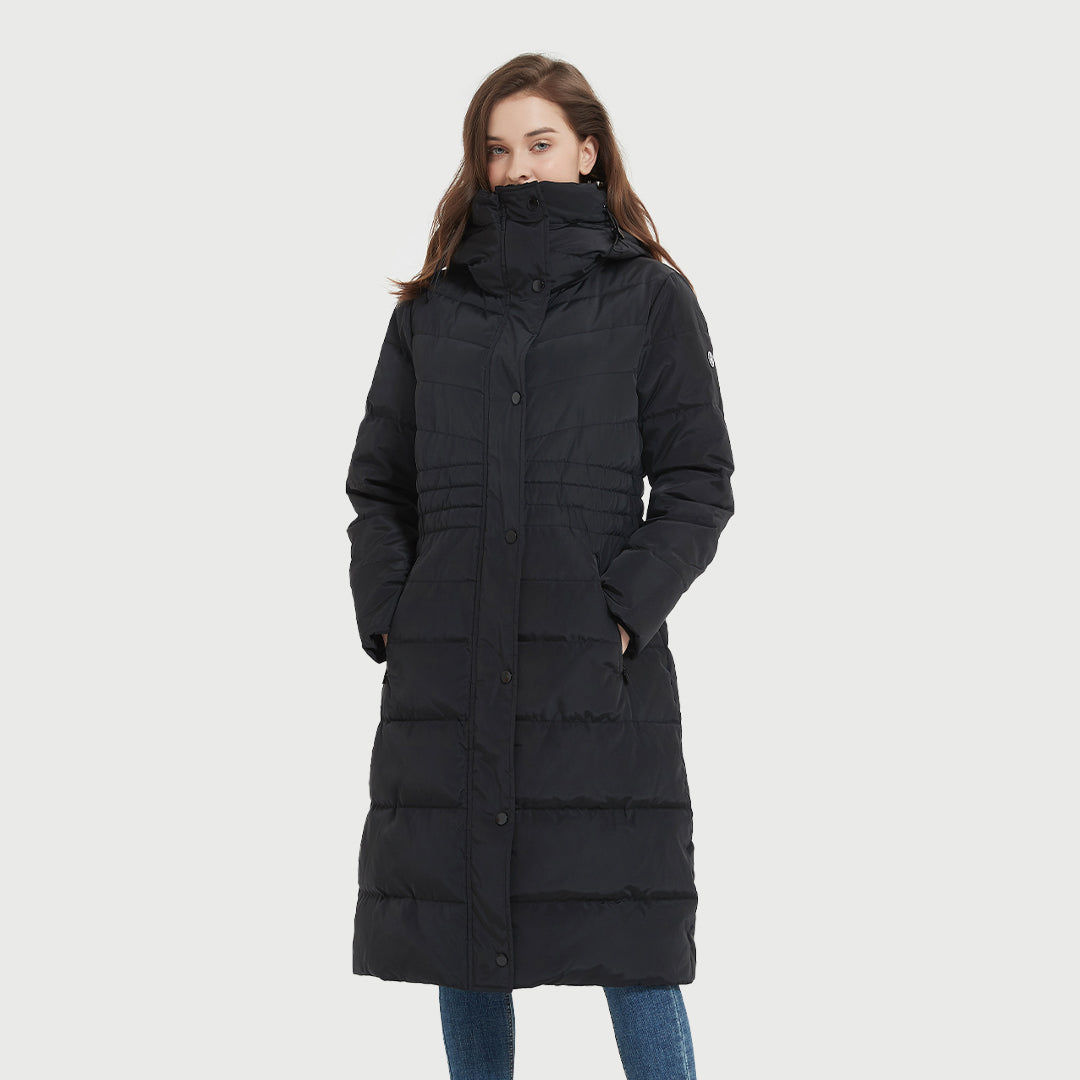 Stay Warm and Stylish with IKAZZ's Black Puffer Jacket

Hey there, winter lovers! Are you ready for the cold season? As the temperature drops, it's time to gear up with the warmest and coziest jackets. And if you're on the lookout for a stylish yet functional winter jacket,
IKAZZ
 has got you covered! We're excited to introduce our latest addition - the Black Puffer Jacket. Designed to keep you warm during the harshest of winters, this jacket is perfect for any outdoor activity. Whether you're heading to work or going for a walk in the park, this jacket will keep you cozy and comfortable.
In this blog post, we'll walk you through the features of our black puffer jacket and why it should be your go-to winter jacket this season.
Design and material
Our black puffer jacket is made of high-quality materials that are designed to withstand extreme weather conditions. The IKAZZ Women's Long Puffer Coat with Drop Hood in black is a stylish and cozy outerwear piece perfect for colder weather. Our coat features a sleek, matte black finish and is designed with a long length for maximum coverage and warmth. The drop hood adds an extra touch of style and functionality, providing additional protection from the elements.
This jacket is made with high-quality materials, including a 100% polyester shell and lining, as well as a faux-fur trim hood. It also has a full front zipper and two side pockets for added convenience.
Our Women's Long Puffer Coat with Drop Hood is a great choice for anyone looking for a fashionable and comfortable winter coat.The jacket is filled with lightweight synthetic insulation, which provides excellent warmth without weighing you down. The synthetic insulation is also hypoallergenic, making it ideal for people with sensitive skin.
Versatility and style
One of the best things about our black puffer jacket is its versatility. You can pair it with almost anything in your wardrobe, from jeans to leggings. It's perfect for casual outings, as well as more formal occasions.
The black color of the jacket gives it a classic look that never goes out of style. You can wear it year after year, and it will still look as good as new. The jacket's design is trendy yet timeless, making it a great investment for your winter wardrobe.
Conclusion
In conclusion, our black puffer jacket is the ultimate winter essential. It combines functionality with style, making it perfect for any occasion. Its water-resistant material and synthetic insulation ensure that you stay warm and dry during harsh winters.