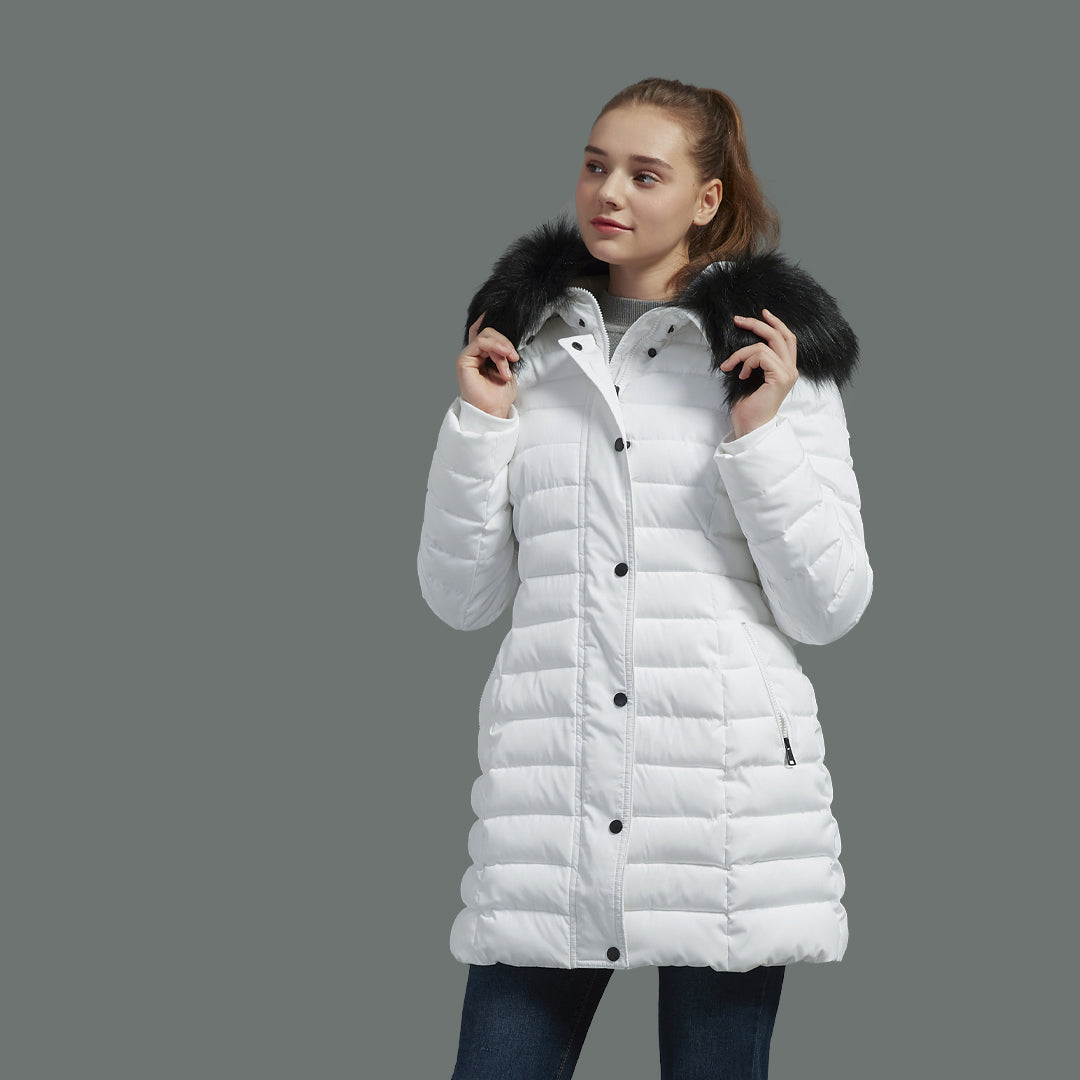 Stay Warm and Eco-Friendly with IKAZZ's Winter Puffer Jacket
Hello there! In IKAZZ, we are excited to share the benefits of our winter puffer jacket with you. As a company, we prioritize quality and sustainability in all of our products, and our winter puffer jacket is no exception.
What are our advantages
First and foremost, our puffer coat is 100% Warmth stuffing with THERMOLITE® Polydown, a new fiber that brings high filling power and resilience. This means that our jacket maximizes warmth to weight ratio, making it perfect for even the coldest winter days. Whether you're heading out for a walk or spending time outdoors, our puffer jacket will keep you warm and comfortable.
In addition to its warmth, our puffer jacket is also designed with high-density water-resistant and windproof materials. This means that you can wear it confidently even in harsh weather conditions, without having to worry about getting wet or feeling cold.
Our puffer jacket also features a non-detachable hood and removable faux fur, which adds extra warmth and style to the jacket. The RIB-KNIT cuffs in high elastic and stylish slim waist design provide an elegant touch to the overall look of the jacket.
Fashionable design
At IKAZZ, we believe that fashion should never come at the cost of the environment. That's why our winter puffer jacket is made from natural materials that are animal-free. We are committed to providing sustainable and eco-friendly fashion options that don't compromise on style or comfort.
Finally, we take pride in the overall design of our winter puffer jacket. The parallel quilting, waist-tightening, and big button-down detachable faux fur hood make our jacket both functional and stylish. It's available in four different colors: Dark Roast, Black, Blue, and White Wool.
Care guide
When it comes to caring for our puffer jacket, we recommend removing the faux fur collar before washing and following the care guide provided. The jacket is machine washable on gentle cycle, using only non-chlorine bleach when needed. It can be tumble dried on low and cooled ironed if necessary.
Conclusion
In conclusion, as a company, we prioritize quality, sustainability, and style. With our winter puffer jacket, you can enjoy the benefits of all three. Our jacket provides exceptional warmth, is made from natural materials that are animal-free, and comes in a chic and fashionable design. So, go ahead and invest in a product that not only looks good but also does good for the environment.