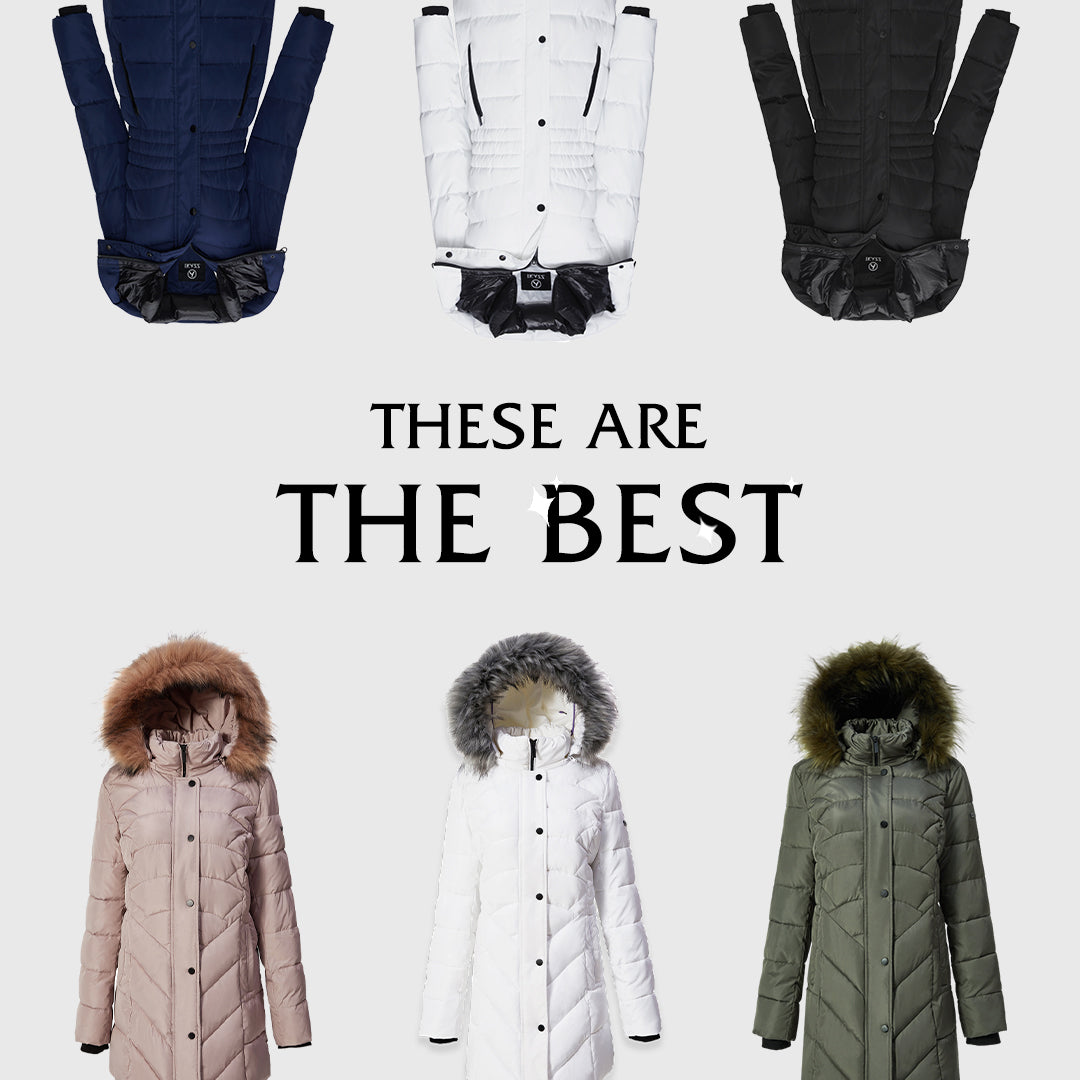 Sustainable Style: Discover the Benefits of IKAZZ's Animal-Free Puffer Jacket
At IKAZZ, we are committed to providing high-quality and environmentally-friendly clothing options for our customers. Our puffer jacket with fur hood is the perfect example of the type of product we create. This jacket is designed to provide maximum warmth and comfort while also being kind to the environment.
Keep you warm in the harshest winter
First and foremost, the IKAZZ "puffer jacket with fur hood" is incredibly warm. It is rated LEVEL.3 - CRAZY COLD, which means that it is designed to keep you warm even in the harshest winter weather conditions. The jacket is made from THERMOLITE® Polydown, which is a new fiber that has great warming performance without adding any extra weight. With its 3D hollow structure, it brings high filling power and resilience, ensuring that you stay warm and snug all winter long.
Stylish and practical design
The design of our puffer jacket is both stylish and practical. The jacket features parallel quilting which helps to hold the insulation in place, keeping you warm even in windy weather. The waist-tightening feature creates a slimming effect, ensuring that you look your best even in the coldest temperatures. The detachable faux fur hood is also a great feature, as it can be removed when not needed or buttoned down for added warmth and protection.
Totally animal-free material
One of the standout features of our puffer jacket is that it is made from natural materials that are animal-free. We are proud to offer a product that is cruelty-free and that does not contribute to the suffering of animals. Additionally, the jacket is made from high-density water-resistant & windproof polyester fabric. This makes it perfect for outdoor activities such as hiking, skiing, or snowboarding.
In addition to being warm and comfortable, our puffer jacket is also lightweight and easy to care for. It can be machine washed in cold water separately or with like colors, on a gentle cycle. We recommend removing the faux fur collar before washing and using only non-chlorine bleach when needed. It can be tumble dried on low heat and cool ironed if needed.
Conclusion
In conclusion, at IKAZZ we are dedicated to creating environmentally-friendly and cruelty-free clothing options that are both stylish and practical. Our puffer jacket with faux fur hood is the perfect example of this commitment. It is warm, comfortable, and practical, while also being kind to animals and the environment. With its variety of colors and easy care instructions, it is the perfect addition to any winter wardrobe. Order yours today and experience the warmth and comfort of an IKAZZ puffer jacket.