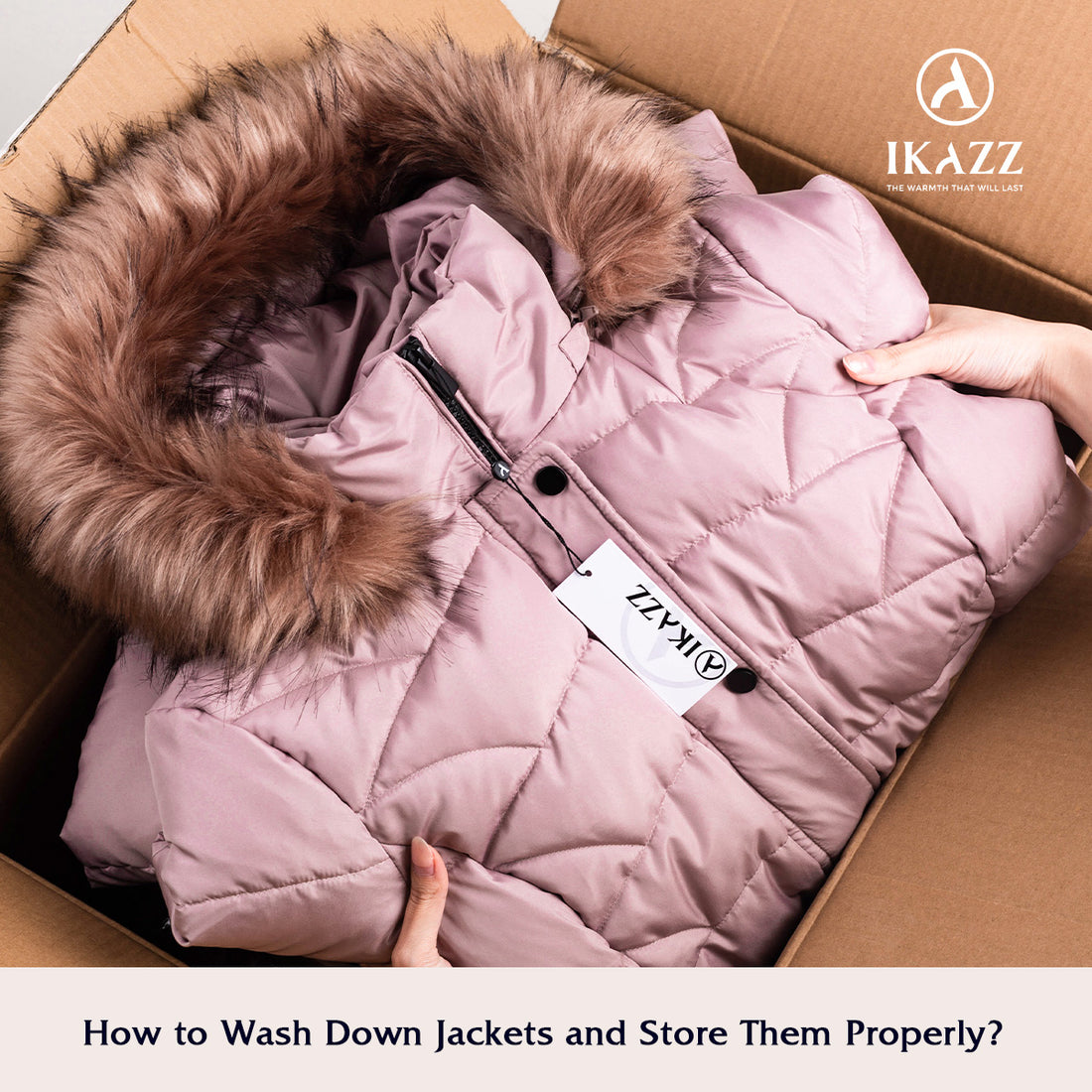 Stay Warm and Stylish: The Advantages of Wearing a Quilted Puffer Jacket from IKAZZ
Winter is here, and that means one thing: bundling up in cozy layers to battle the chilly temperatures. But who said staying warm has to mean sacrificing style? Enter IKAZZ's quilted puffer jackets – the ultimate cold-weather essential that effortlessly combines fashion with functionality. Whether you're braving frosty city streets or embarking on a snowy adventure, our jackets are about to become your new must-have companion. Join us as we unravel the advantages of snuggling up in our quilted puffer jacket, keeping you both warm and stylish all winter long.
Advantages of Wearing an IKAZZ Quilted Puffer Jacket
When the weather starts to turn cold, it's time to start thinking about what kind of jacket to ware. One option is a quilted puffer jacket from IKAZZ. An IKAZZ quilted puffer jacket is a versatile piece of clothing that can be worn in many different ways. It can be a great addition to your winter wardrobe, providing warmth and style at the same time. Here are some of the advantages of wearing our quilted puffer jacket:
They're Warm
Our quilted puffer jacket is made from layers of fabric called THERMOLITE® that are closely packed together. THERMOLITE® is a new fiber which is durable and good warm performance with lightweight. It designed with 3D hollow structure bring high filling power and resilience. It can dry quickly when it contact with water which bring good comfort. This makes it very warm and protective against cold weather conditions.
They're Comfortable
Our quilted puffer jackets are designed to be comfortable and lightweight, which makes them perfect for wear on colder days. They'll keep you warm without adding extra weight or bulk to your clothing.
They're Versatile
Our quilted puffer jacket can be worn as an outerwear item, or as an extra layer underneath other clothes when it's cold outside. You can also use it as an extra layer under your raincoat when it starts to rain.
Conclusion
If you're looking to stay warm and stylish this winter, a quilted puffer jacket from IKAZZ is a great option. Not only will it keep you cozy, but it will also add some extra element of style to your wardrobe. Whether you're dressing up for a night out or dressing down for an everyday errand, our quilted puffer jacket can help you achieve your desired look. So whether you're looking for an extra layer of warmth or something to add some personality to your wardrobe, our quilted puffer jacket is a great choice.