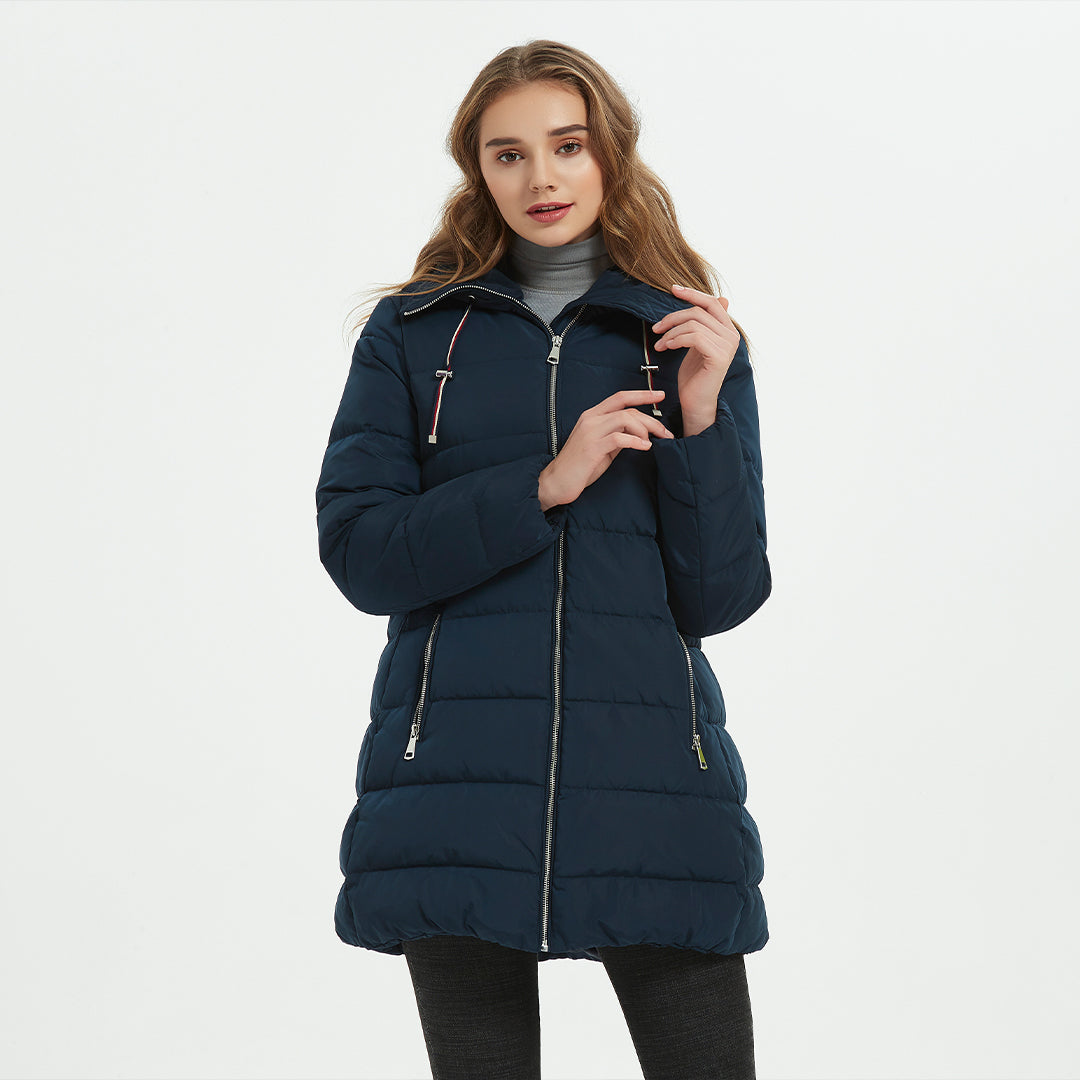 Stay Warm and Stylish with IKAZZ Puffer Coats
Hey there! As the winter season approaches, I want to introduce you to one of our best clothing - the IKAZZ puffer coat. Our brand's popularity in the market is growing rapidly, and it's no wonder why.
Main features of our puffer coat
One of the main features of our puffer coat is its waterproof material, making it perfect for those rainy or snowy days. Nobody wants to be walking around with a soaked-through jacket, and with IKAZZ, you can stay dry and comfortable. Additionally, the adjustable hoods and multiple pockets add to the convenience and functionality of the coat.
But, let's not forget about style! IKAZZ offers various styles of puffer coats for both men and women, so everyone can find something they love. Our puffer coat, in particular, caught customers' eye. It's unique and trendy, and can easily be paired with high-waisted jeans or skirts for a chic look.
What makes us distinctive
What sets the IKAZZ cropped puffer jacket apart from other jackets is its cropped length. This modern twist on the classic puffer jacket gives it a stylish edge that is hard to find in other winter jackets. The cropped length also makes it more versatile than other jackets. You can wear it during the day with casual wear, but it's also dressy enough to wear out at night.
The IKAZZ cropped puffer jacket comes in a variety of colors to choose from. There are so many options to choose from; you're bound to find one that suits your personal style.
The quality of the IKAZZ cropped puffer jacket is unmatched. It's made of high-quality materials that will keep you warm on even the coldest days. Our material THERMOLITE® is a new fiber which is durable and good warm perfomance with lightweight. It designed with 3D hollow structure bring high filling power and resilience. It can dry quickly when it contact with water which bring good comfort, making it extremely warm and cozy. The outer shell is made of a durable fabric that will last for years to come.
Conclusion
In conclusion, the IKAZZ puffer coat is an excellent investment for anyone who wants to stay warm and stylish during the winter season. Its waterproof material, adjustable hood, and multiple pockets make it a functional choice. The quality of the jacket is outstanding, ensuring it will be a staple in your wardrobe for winters to come. Head over to the IKAZZ website to explore our selection and purchase your very own cropped puffer jacket today.