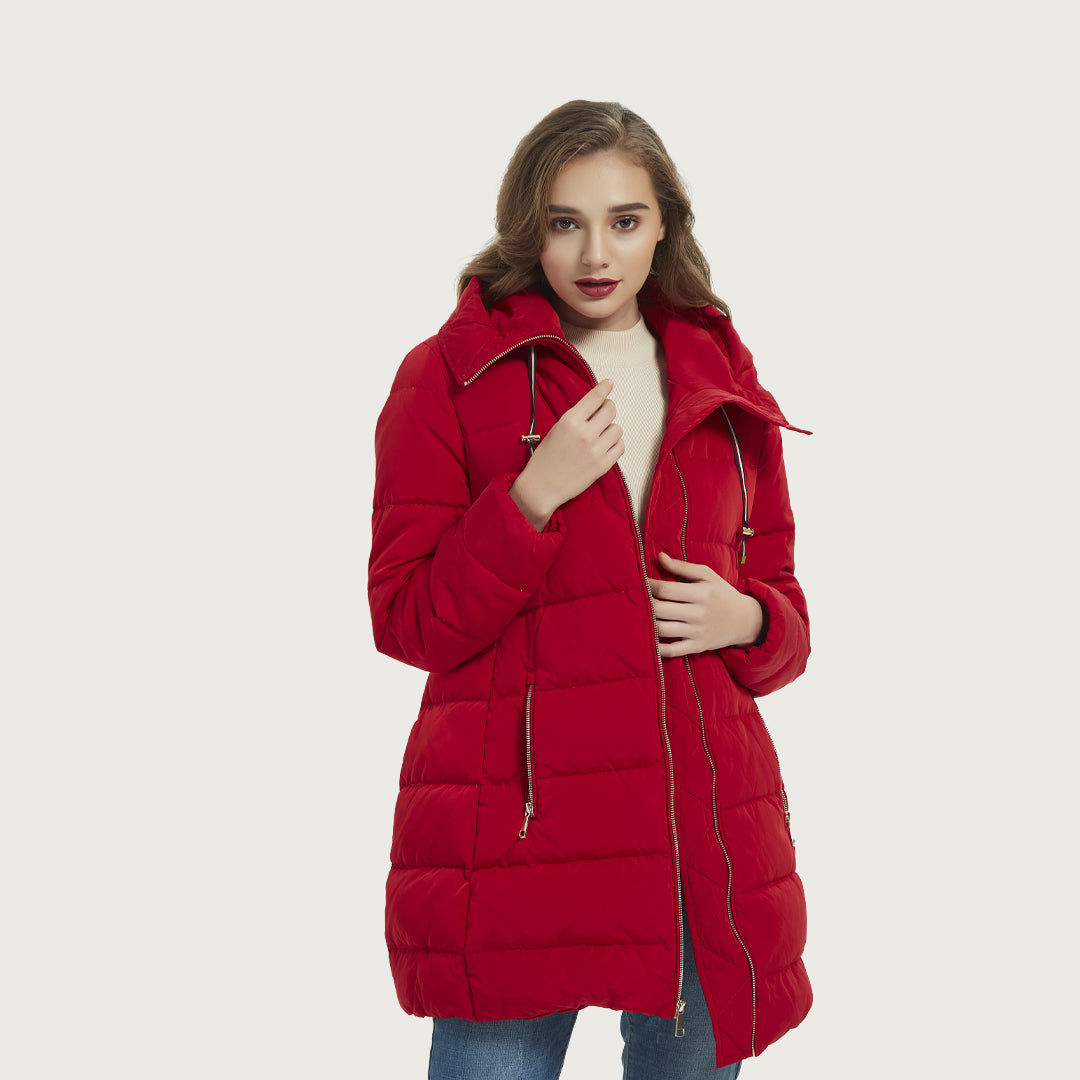 Brave the Cold with Confidence: IKAZZ Puffer Coats for Extreme Weather
When it comes to the winter season, many regions face extreme weather conditions that can be both challenging and dangerous. We understand the importance of having a reliable jacket that can withstand harsh weather conditions while also keeping you warm and comfortable. That's why at IKAZZ, we offer puffer coats that are designed to brave the cold with confidence.
Durability and Functionality
Our puffer coat is made using high-quality materials that are specifically chosen to withstand extreme weather conditions. The outer shell is constructed from durable and water-resistant fabric that repels rain and snow, while the thick padding and lining provide exceptional insulation, trapping body heat and keeping you warm even in freezing temperatures.
The coat's functional design offers comfort and protection. The hooded collar provides excellent coverage and warmth for your neck and head, while the adjustable waist ensures a snug fit that keeps cold air out. The zipper closure is strong and sturdy, ensuring that the coat stays securely closed even in windy conditions. The pockets are placed strategically for convenience and accessibility, giving you ample room to store your essentials.
Safety Features
We know that visibility and safety are crucial during the dark winter months. That's why our puffer coat comes equipped with reflective strips that enhance your visibility during low light conditions. In addition, the drop hood provides added protection from the elements while also ensuring clear visibility when worn.
Conclusion
If you're looking for a reliable and effective way to stay warm and protected during the winter months, then look no further than an IKAZZ puffer coat. Our coat is designed with durability, functionality, and safety in mind, ensuring that you can brave the cold with confidence.
But don't just take my word for it - check out what our satisfied customers have to say! Many reviews praise the coat's effectiveness in harsh weather, with many highlighting the coat's warmth and comfort. Visit our website today to explore your options and make a purchase. With an IKAZZ puffer coat by your side, you can take on the winter season with ease.