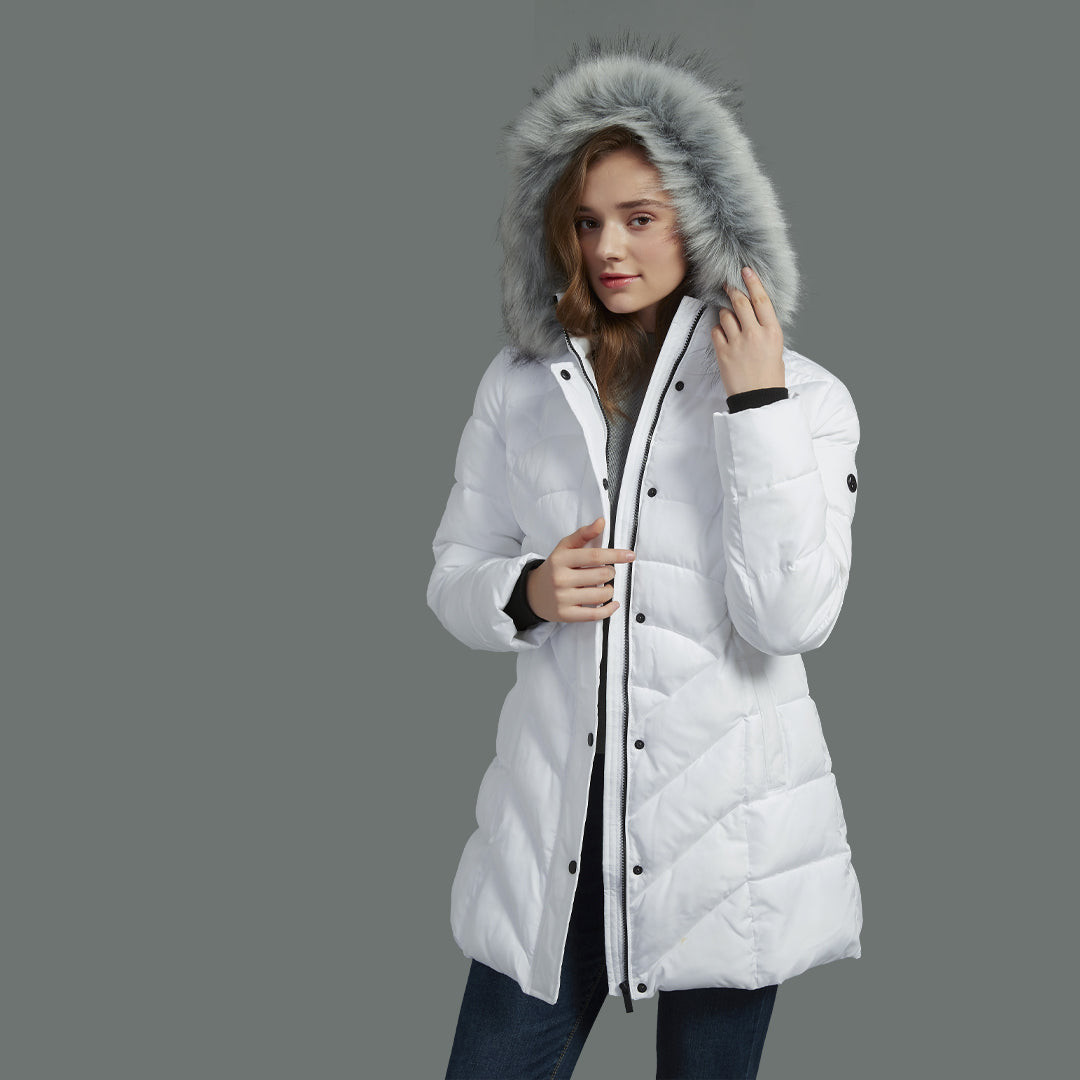 Introducing the IKAZZ Women's Puffer Jacket - Style Meets Comfort
If you are a fashion enthusiast, you will always be on the lookout for clothing that not only looks good but also feels comfortable to wear. That's why you will definitely be thrilled when you come across the IKAZZ Women's Puffer Jacket. Not only is it stylish and trendy, but it is also incredibly comfortable to wear.
The benefits of choosing our jacket
One of the features that will caught your eyes is our jacket's lightweight design. Unlike other bulky winter coats, the IKAZZ Women's Puffer Jacket is easy to wear and move around in. The low-profile insulation keeps you warm without weighing you down or restricting your movement. Whether you're running errands or going for a walk in the park, this jacket offers the perfect balance between style and comfort.
Our puffer jacket is designed with a slim fit, which enhances your natural curves and provides a flattering silhouette. Our jacket comes in various colors, so you can choose the one that best suits your style preference. If you're looking for a classic and elegant look, the black puffer jacket is a great choice. Alternatively, if you want to make a bold statement, the red puffer jacket is sure to turn heads.
Another great feature of the IKAZZ Women's Puffer Jacket is versatility. It is suitable for a wide range of activities, from running errands to going on hikes. The jacket can be dressed up or down, making it an excellent addition to any wardrobe. Pair it with jeans and sneakers for a casual look, or dress it up with a skirt and heels for a more formal occasion.
Eco-friendly jacket
In addition to its style and comfort, the IKAZZ Women's Puffer Jacket is also eco-friendly. The jacket is made from high-quality materials without denying animals' life, which reduces waste and helps to minimize the impact on the environment. If you're conscious about sustainability, this jacket is an excellent choice.
Conclusion
In conclusion, IKAZZ Women's Puffer Jacket is perfect for those who want to stay warm and stylish during the colder months. Its lightweight design, slim fit, versatility, and eco-friendliness make it a must-have item in your closet. With our Women's Puffer Jacket, you can look good and feel comfortable while also doing your part for the planet.