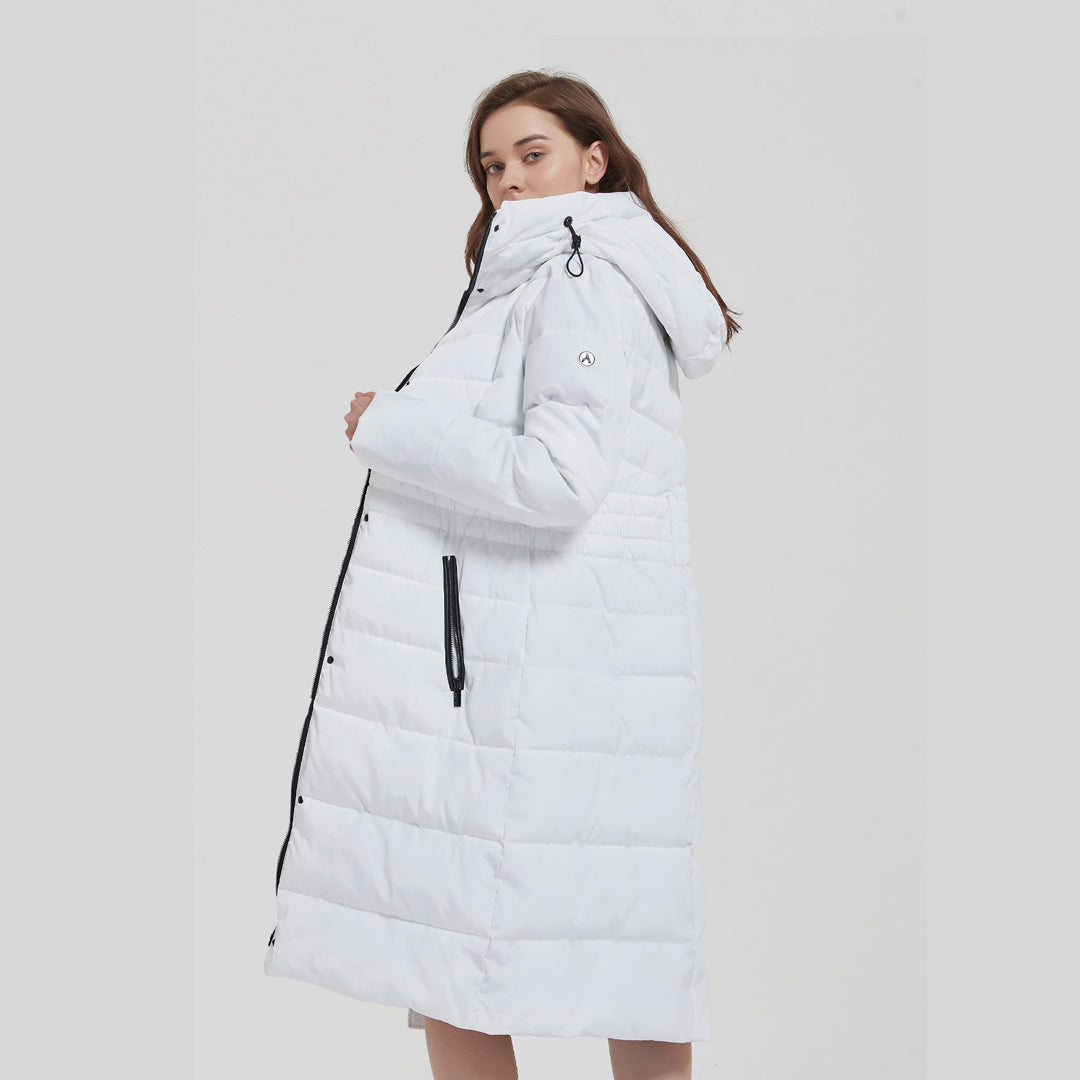 Introducing the IKAZZ Women's Puffer Jacket - Durability Meets Fashion
When it comes to winter jackets, durability is just as important as style. You want a jacket that will last you through many winters while still looking fashionable. That's why IKAZZ Women's Puffer Jacket caught your eye. It is not only stylish, but it is also made to last.
What set IKAZZ apart from other brand
One of the features that set our jacket apart is high-quality materials. The outer shell is made of durable fabric that can withstand harsh weather conditions, while the interior lining is soft and comfortable against your skin. The jacket also features a water-resistant finish, which keeps you dry in light rain or snow.
The IKAZZ Women's Puffer Jacket is filled with 100% polyester insulation, which provides excellent warmth during cold temperatures. This type of insulation is known for its durability and ability to retain heat, making it a reliable choice for winter jackets. Whether you're going skiing, snowshoeing, or just running errands in the city, this jacket will keep you warm and comfortable.
Another great feature of our jacket is its practicality. It has multiple pockets, including two hand-warmer pockets and an interior pocket, which allows you to carry essentials such as your phone, keys, and wallet. The drop hood also provides extra protection from the elements when needed. Whether you're caught in a sudden snowstorm or just need to keep your hands warm, this jacket has got you covered.
In addition to its durability and practicality, IKAZZ Women's Puffer Jacket is also stylish. It comes in a range of colors, including black, red, green, and navy, so you can choose the one that best suits your style. The slim fit design enhances your natural curves while providing a flattering silhouette, making it a great choice for any occasion.
Conclusion
In conclusion, the IKAZZ Women's Puffer Jacket is an excellent investment for those who want a stylish and durable winter coat. Its high-quality materials, insulation, practical design, and fashion-forward style make it a reliable choice for braving the cold weather. With the IKAZZ Women's Puffer Jacket, you can stay warm and fashionable for many winters to come.