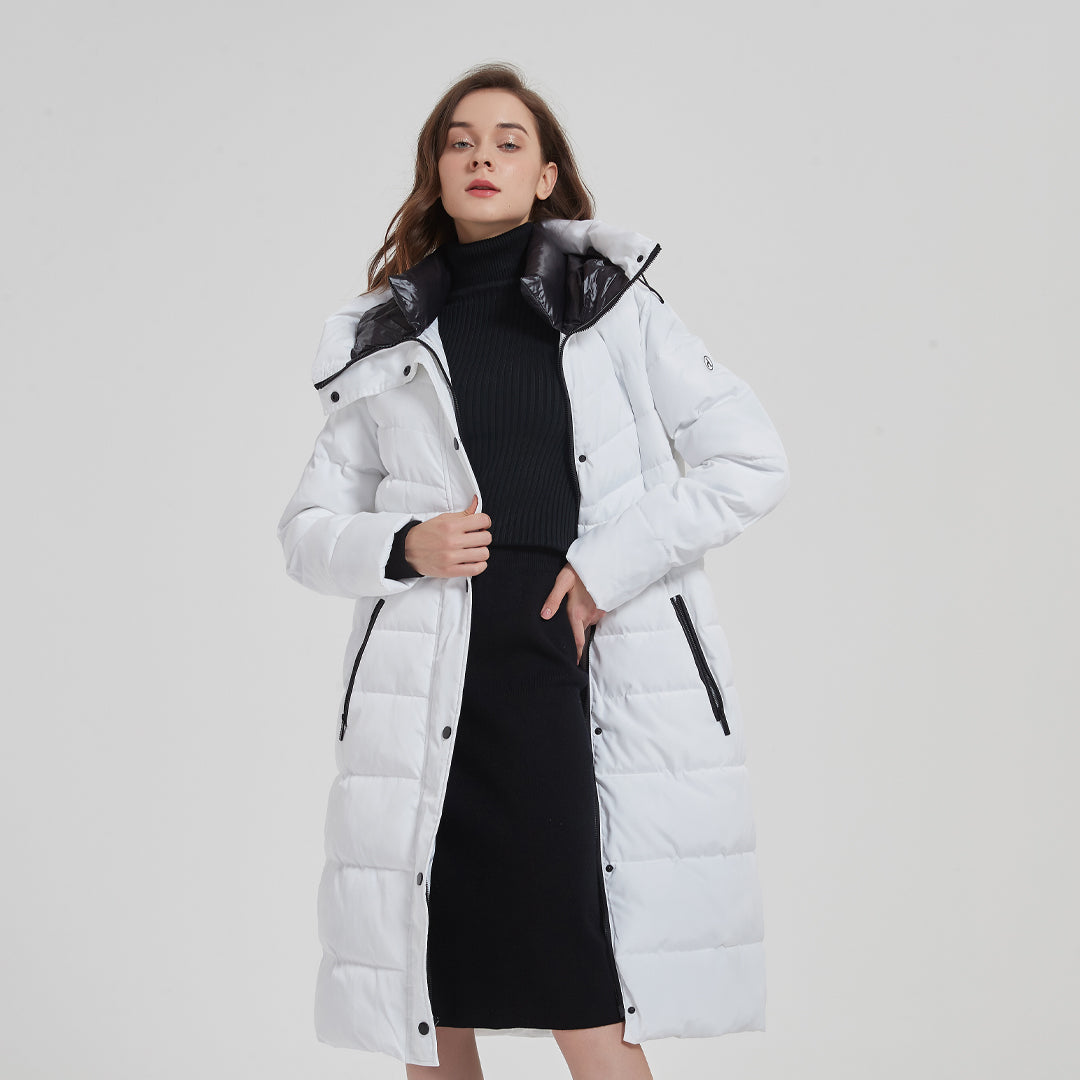 Stay Warm and Stylish this Winter with IKAZZ White Puffer Jacket
Winter is a season that requires us to bundle up and stay warm, which often means sacrificing style for comfort. But with the IKAZZ white puffer jacket, you can have both. Made with high-quality materials, this jacket is designed to keep you warm and cozy while also being stylish and trendy.
What are IKAZZ features
The outer shell of the jacket is made with water-resistant nylon material, which keeps you dry in wet conditions. This feature makes it a great choice for those who live in regions where snow and rain are common during the winter months. You won't have to worry about getting drenched while running errands or commuting to work.
The inner lining of the jacket is made with soft and cozy 100% POLYESTER, which protect you from the cold without claiming animals' moments. You'll be able to step out into the most frigid weather without feeling the chill. With its superior warmth and high-quality construction, the IKAZZ white puffer jacket is an essential addition to your winter wardrobe.
IKAZZ's white puffer jacket: a perfect blend of style and comfort
IKAZZ's white puffer jacket is a perfect blend of style and comfort. Our jacket is crafted with high-quality materials that offer durability and warmth, making it suitable for the chilly winter season. It is designed to provide maximum insulation against cold weather, keeping you cozy and comfortable all day long.
Our jacket features a drop hood that adds an extra layer of protection on those particularly windy days, while the long length provides excellent coverage from the elements. The white color gives the jacket a sleek, modern look that can match any outfit in your wardrobe.
The front zipper closure makes the jacket easy to wear, and the elasticized cuffs and hem provide a snug fit, preventing cold air from seeping in. The two side pockets are spacious enough for storage, and the inner pocket allows you to keep your valuables safe.
One of the best things about this jacket is its versatility. You can dress it up or down, making it the perfect addition to your casual and formal outfits. Whether you're going for a morning walk, running errands, or heading out for a night on the town, IKAZZ's white puffer jacket is sure to keep you warm and stylish. Overall, it is an investment piece that will serve you well for years to come.
Conclusion
At IKAZZ, we believe that fashion and functionality can coexist, and our white puffer jacket is a testament to that belief. We strive to provide our customers with high-quality products that meet their needs and exceed their expectations. So, if you're looking for a stylish and warm jacket to get you through the winter season, look no further than the IKAZZ white puffer jacket.