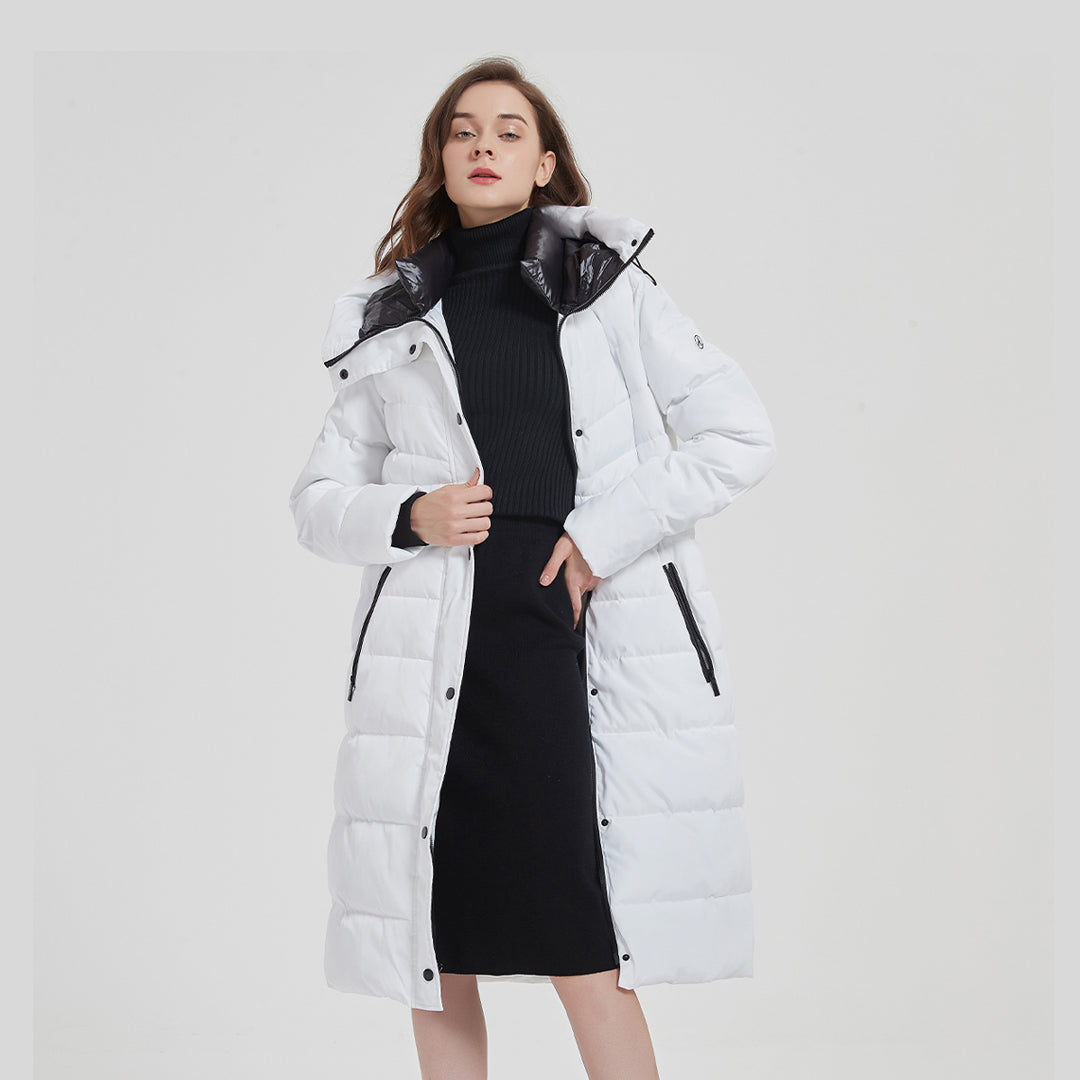 Stay Warm and Stylish with IKAZZ's Durably Designed White Puffer Coat
When it comes to staying warm during the winter months, few things are more important than having the right coat. At IKAZZ, we're proud to offer our customers a wide range of high-quality winter wear designed to keep them cozy and comfortable, no matter how cold it gets outside. One of our most popular products is the White Puffer Coat, which offers a range of benefits that make it an ideal choice for anyone in need of reliable winter wear.
What are IKAZZ's advantages
One of the key advantages of our White Puffer Coat is its superior warmth-to-weight ratio. This means that the coat is designed to be as lightweight as possible while still providing maximum insulation against the cold. Thanks to its super warmth stuffing made with THERMOLITE® fibers, this coat is able to keep you warm without adding extra bulk or weight to your outfit.
Another benefit of our White Puffer Coat is its versatility. The mid-calf length provides full coverage for superior protection against the elements, while the adjustable non-detachable hood and extended trim allow you to customize the level of warmth and shelter you need based on the conditions outside. Meanwhile, the 2-way zipper and fleece-lined hand warmer pockets provide added convenience and comfort.
But perhaps one of the biggest advantages of our White Puffer Coat is its durability. Made with wear-resistant fabric that has a tight, delicate, and neat texture, this coat is built to last for many winters to come. Whether you're out hiking in the mountains or simply walking around town on a chilly day, you can rely on this coat to keep you warm and protected for years to come.
Stylish design
Of course, we understand that style is just as important as function when it comes to choosing the right winter coat. That's why our White Puffer Coat features a classic design that is both timeless and stylish. The parallel quilting design at the waist creates a flattering silhouette, while the RIB-KNIT cuffs add a touch of comfort and style. Whether you're wearing it to work or out on a weekend adventure, this coat is sure to turn heads and make you feel confident and stylish.
Finally, caring for our White Puffer Coat is easy. Simply machine wash it cold with like colors on a gentle cycle, and tumble dry it on low. If needed, you can iron it cool. With proper care, this coat will maintain its warmth, durability, and style for years to come, making it an excellent investment in your winter wardrobe.
Conclusion
In conclusion, if you're looking for a high-quality, stylish, and durable winter coat that offers superior warmth and protection against the elements, look no further than IKAZZ's White Puffer Coat. With its lightweight yet effective insulation, versatile design, and timeless style, this coat is the perfect choice for anyone who wants to stay warm and comfortable during even the coldest winter days. So why wait? Order yours today and experience the benefits of IKAZZ winter wear for yourself!