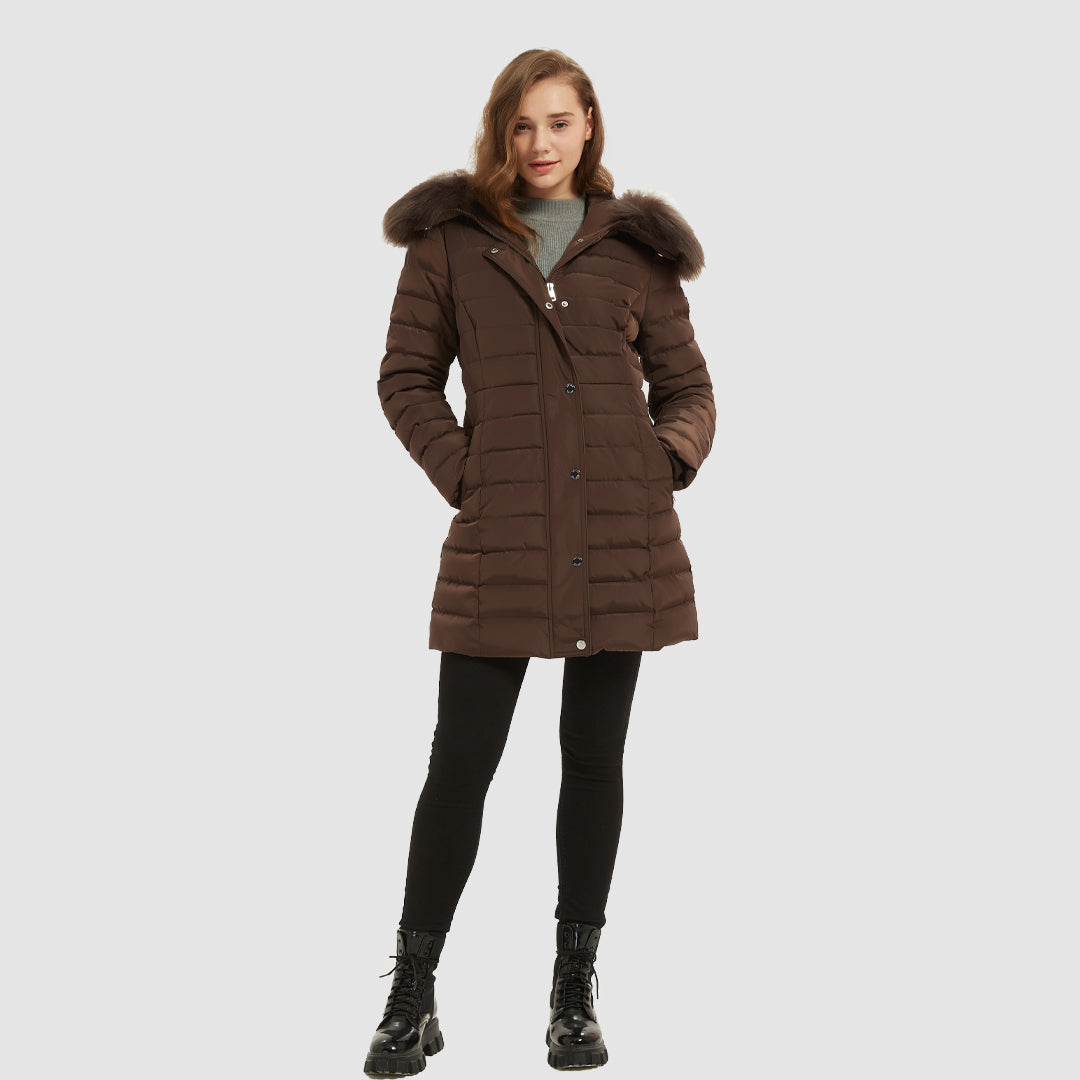 Stay Warm and Chic with IKAZZ's Lightweight Puffer Jacket for Women
As someone who loves the outdoors and values both comfort and style, I am thrilled to introduce you to our IKAZZ "lightweight puffer jacket women". Here at IKAZZ, we pride ourselves on creating high-quality products that are not only functional but also stylish. Our lightweight puffer jacket is no exception!
High-density water-resistant and windproof shell
One of the most notable features of our puffer jacket is the high-density water-resistant and windproof shell. This means that you can enjoy your outdoor activities without worrying about getting wet or being exposed to harsh winds. The ultra-light breathable fabric ensures that you stay warm without feeling weighed down by excess bulk.
Waist-tightening design
Our waist-tightening design and detachable hood allow you to customize the fit of the jacket to your liking. Whether you prefer a tighter or looser fit, our jacket has got you covered. With the zipper off detachable hood, you can easily switch up your look depending on the weather or your mood.
We understand that when it comes to clothing, it's important to find items that fit well and make you feel confident. That's why we made sure that our puffer jacket is true to size. You can order your usual size with confidence, knowing that it will fit you perfectly. We also designed the elastic cord at the back to be more inclusive, ensuring that women of all sizes can enjoy our product.
About caring
When it comes to caring for your jacket, we recommend hand washing or dry cleaning. Avoid using bleach and opt for a gentle cycle with mild soap or detergent instead. Hang drying is the best option to ensure that your jacket maintains its shape and quality.
Fashionable design
Not only is our puffer jacket highly functional, but it's also fashionable. The double color fabrics inside and outside add an element of sophistication, while the V-quilting creates a slimming visual effect. Plus, the fact that our jacket is made of animal-free materials means that you can feel good about your purchase.
Packable puffer jacket
Lastly, our puffer jacket is lightweight and easy to compress, making it the perfect item for travel or outdoor adventures. You can pack it in your bag without taking up too much space and enjoy its warmth whenever you need it.
Conclusion
Overall, we are proud of our IKAZZ "lightweight puffer jacket women" and believe that it offers numerous benefits for those who lead an active lifestyle. From its high-density water-resistant and windproof shell to its customizable fit and fashionable design, this jacket is a must-have for any woman who values both comfort and style.