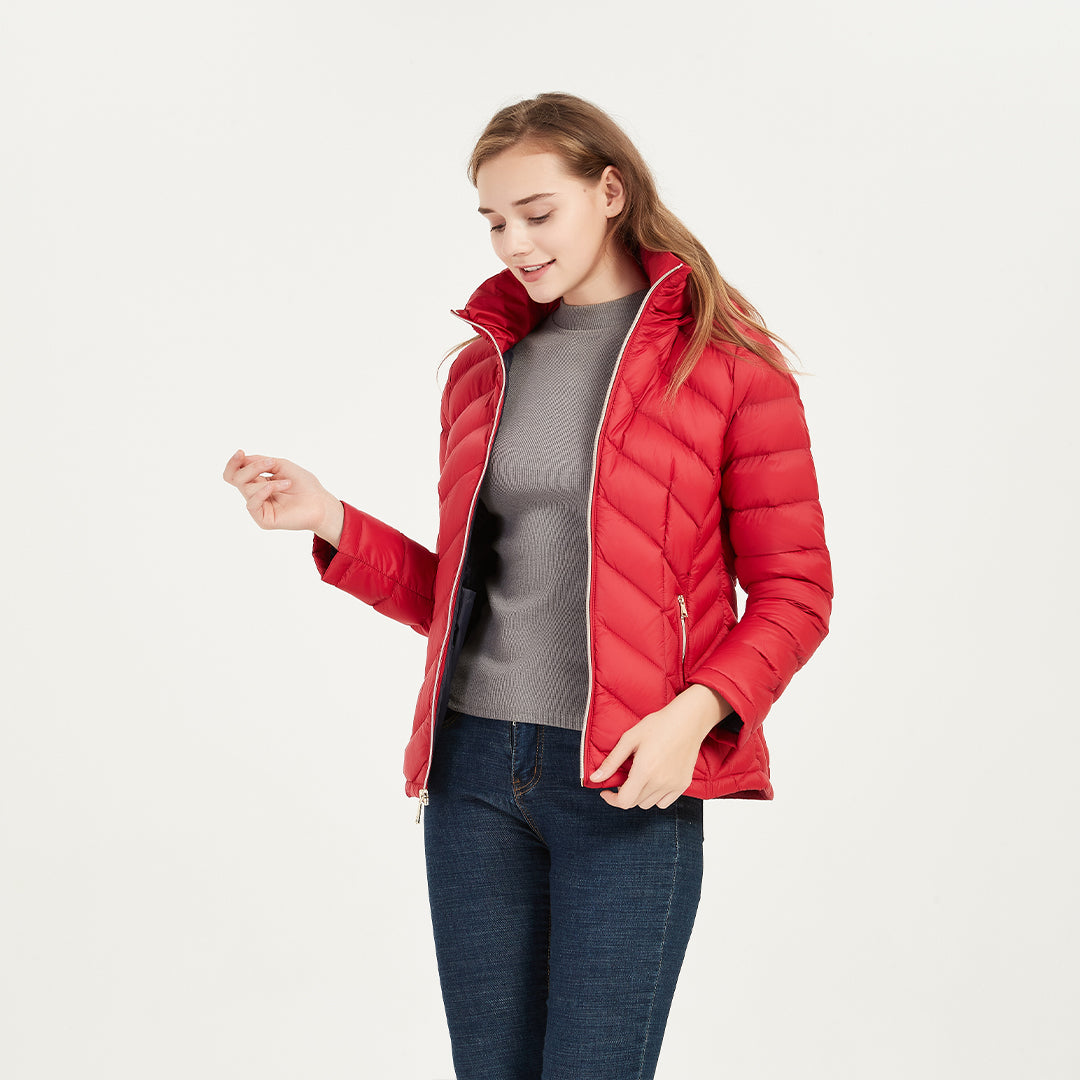 Adventure-Ready: The Many Benefits of IKAZZ's Lightweight Puffer Jacket for Women
As someone who loves to explore the outdoors, we understand the importance of having reliable gear that can keep up with my active lifestyle. That's why we are excited to share with you the numerous benefits of IKAZZ's lightweight puffer jacket for women, which is perfect for any adventure.
Puffer jacket: the best choice in winter hiking
Whether you're going on a hike or exploring the city during the winter months, our puffer jacket is the perfect addition to your wardrobe. Taking a packable puffer jacket with you when hiking can offer several benefits.
Warmth: A packable puffer jacket is made of insulated materials that provide exceptional warmth and insulation, making it an ideal choice for colder temperatures.
Lightweight: Packable puffer jackets are typically designed to be lightweight and compressible, allowing you to easily pack them into your backpack without taking up too much space or adding extra weight.
Versatile: Depending on the temperature and weather conditions, you can wear a packable puffer jacket as a primary layer or as an additional layer under a rain jacket or windbreaker, offering versatility and protection against various weather elements.
Our puffer jacket is made from high-tech polyester fabric, which is not only breathable but also ultra-lightweight. This means that you can wear it comfortably during any outdoor activity without feeling weighed down by excess bulk.
One of the standout features of our puffer jacket is its level 2 insulation rating, meaning it provides ample insulation without excess bulk. This makes it easy to wear and move around in, making it perfect for those who are always on the go.
Another standout features of our jacket is its high-density water-resistant and windproof shell, which provides maximum protection against harsh weather conditions.
Fashionable design
Our waist-tightening design and detachable hood give you the flexibility to customize the fit and style of your jacket to suit your preferences. Plus, the elastic cord at the back ensures that it fits comfortably and flatters all body types.
Not only is our puffer jacket functional, but it's also fashion-forward. The V-quilting creates a slimming effect, while the double-color fabrics inside and outside add a touch of sophistication. And because it's made from animal-free materials, you can feel good about your purchase knowing that no animals were harmed in the making of your jacket.
Conclusion
Overall, our lightweight puffer jacket for women is the perfect combination of style and functionality, making it a must-have for any adventure-seeker or fashion-conscious individual. Its many benefits, including its level 2 insulation rating, customizable fit, and fashion-forward design, make it a versatile and practical addition to anyone's wardrobe.
So why wait? Stay warm and chic this winter season with IKAZZ's lightweight puffer jacket for women!