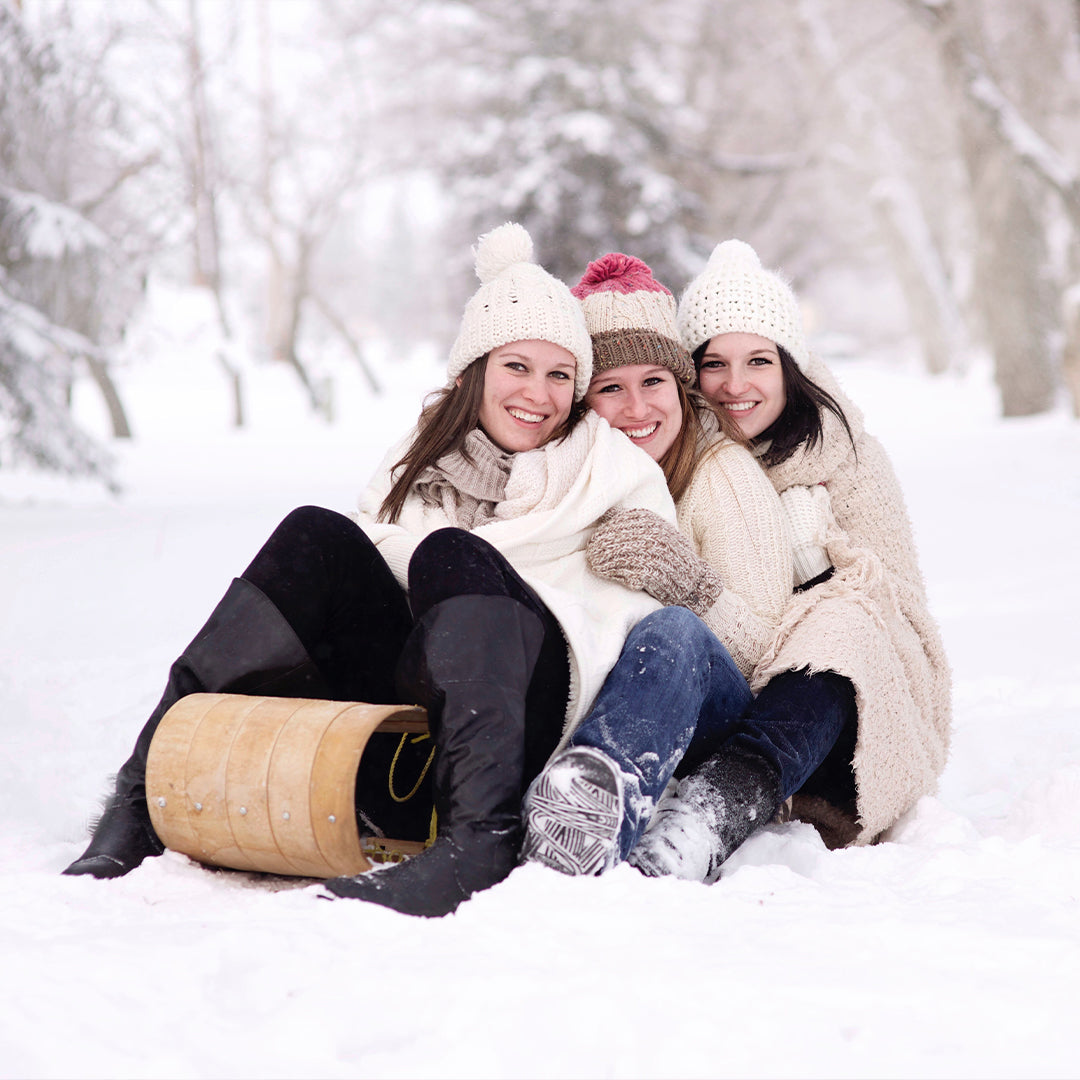 Sustainable and Stylish For College Students: IKAZZ's Winter Puffer Jacket Collection
Welcome to IKAZZ, where sustainable fashion meets the needs of college students looking for style, comfort, and eco-consciousness. As a leading brand in the fashion industry, we are excited to present our Winter Puffer Jacket, designed specifically to cater to the unique demands of college life during the colder months. In this blog, we will dive into the features and benefits of our Winter Puffer Jacket, showcasing its sustainability, stylish design, and functionality. Stay warm, cozy, and fashionable while making a positive impact on the environment with IKAZZ's Winter Puffer Jacket.
Stylish Design: Faux Fur and Fashionable Closures
Our Winter Puffer Jacket is the epitome of style and sophistication. With its contemporary design and attention to detail, it effortlessly enhances your winter wardrobe. The faux fur detachable hood adds a touch of luxury and versatility, allowing you to adapt your look based on the weather and your personal style. The zippers and buttons closure not only provide a secure fit but also add a trendy element to the overall design. The combination of these design elements creates a chic and fashionable jacket that will turn heads on campus.
Exceptional Functionality: Cozy Pockets and Snug Cuffs
We understand the demands of college life, which is why our Winter Puffer Jacket is designed with practicality in mind. The fleece material pockets provide a cozy place to keep your hands warm during those chilly walks across campus. These pockets are not only functional but also add an extra layer of insulation to keep you comfortable in colder temperatures. The elastic rib-knit cuffs offer a snug fit and prevent cold air from entering, ensuring optimal warmth and protection against the elements. Our Winter Puffer Jacket combines fashion with functionality, allowing you to navigate your college life with ease.
Sustainability at Its Core: Animal-Free and Environmentally Conscious
At IKAZZ, sustainability is a core value we hold dear. Our Winter Puffer Jacket is crafted with a commitment to the environment. The insulation is made from animal-free materials, ensuring no harm is caused to any living creature. We also prioritize using high-density water-resistant and windproof fabrics, allowing you to stay dry and protected in rainy or snowy weather. By choosing our Winter Puffer Jacket, you contribute to the movement towards a more sustainable fashion industry. We believe that style and sustainability can go hand in hand, and our Winter Puffer Jacket is a testament to that.
Versatility for College Life: Lightweight and Easy to Pack
One of the key features of our Winter Puffer Jacket is its versatility. It is designed to be lightweight and easy to pack, making it ideal for college students who are always on the go. Whether you're traveling back home for the holidays or heading to a study group, you can effortlessly fold and store your jacket in a backpack or suitcase. This versatility ensures that you stay prepared for any weather conditions while maintaining a stylish appearance.
Conclusion: Embrace Eco-Chic Style with IKAZZ's Winter Puffer Jacket
When it comes to winter fashion, IKAZZ's Winter Puffer Jacket is the perfect choice for college students seeking sustainability, style, and functionality. With its stylish design, practical features, and eco-conscious materials, this jacket is a must-have for navigating the colder months on campus. Stay warm, comfortable, and fashionable while making a positive impact on the environment. Choose IKAZZ's Winter Puffer Jacket and embrace sustainability without compromising on style.