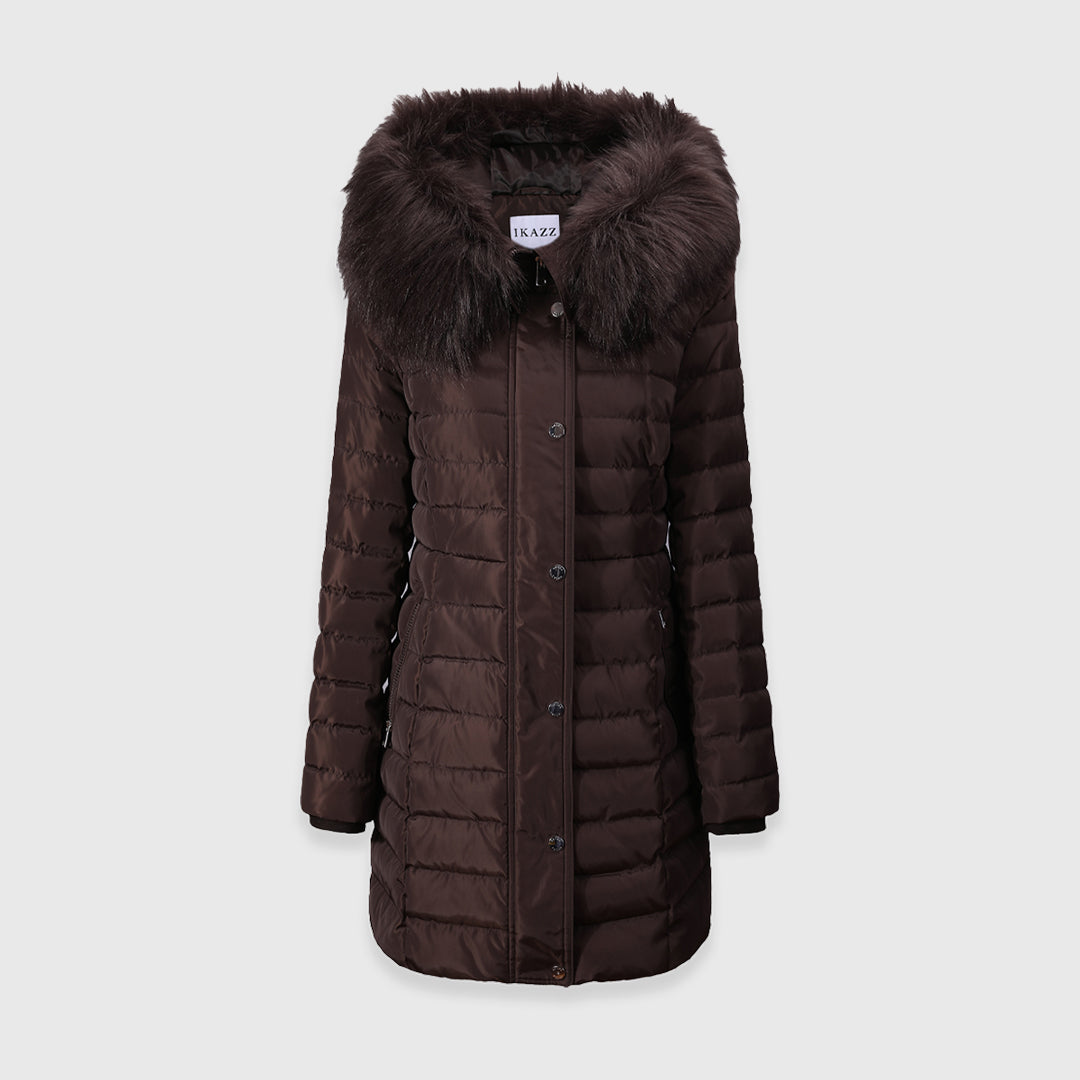 Sustainable Style: How the IKAZZ Brown Puffer Coat Helps You Make a Difference
Are you tired of feeling guilty about your fashion choices? It's time to start making a difference with sustainable style. And what better way to do that than with the IKAZZ Brown Puffer Coat? This environmentally-friendly coat not only keeps you warm and stylish but also helps reduce waste in the fashion industry. In this blog post, we'll explore how the IKAZZ Brown Puffer Coat can help you make a positive impact on the planet while still looking fabulous. Get ready to fall in love with sustainable style like never before!
The IKAZZ Brown Puffer Coat
The IKAZZ Brown Puffer Coat is also stylish and comfortable. It has a relaxed fit and a hood that can be worn to keep you warm, and it comes in different sizes to fit all body types. The IKAZZ Brown Puffer Coat is perfect for those cold days when you want to stay warm and look fashionable at the same time.
What makes the IKAZZ Brown Puffer Coat sustainable?
The IKAZZ Brown Puffer Coat is made of sustainable materials and features a water-repellent finish. The coat is made of a durable, lightweight fabric that is resistant to moisture and odor. The jacket also has a comfortable fit, making it ideal for cold weather.
The ideal outerwear for the cold season is a brown puffer coat. Not only is it fashionable, but it also has a low impact on the surrounding ecosystem. Brown puffer coats, on the other hand, are manufactured without the use of any animals, in contrast to regular fur coats, which necessitate the killing of an animal in order to be created. Hence, not only is this jacket kind to the environment, but it also behaves in an ethically responsible manner.
The necessary level of warmth and comfort for the winter season is provided by the THERMOLITE Polydown and 100% POLYESTER windproof fabric that are used in the production of our animal-free brown puffer coat. These components are what enable us to make this animal-free brown puffer coat.
THERMOLITE is a brand-new type of fabric that combines a lightweight and sturdy structure with exceptional performance in terms of maintaining warmth. It is built with a three-dimensional hollow construction, which leads to improved filling power and resilience as a result of the construction method. It is able to rapidly dry out after coming into contact with water, which is a useful trait to possess because of how convenient it is.
Conclusion
As the temperatures start to drop, it is important to think about how you will be keeping warm. One way to do this is by investing in a sustainable piece of clothing like the IKAZZ Brown Puffer Coat. This coat not only helps keep you warm, but also helps reduce your impact on the environment. By choosing an environmentally friendly option like this brown puffer coat, you can help make a difference not only for yourself, but also for future generations.