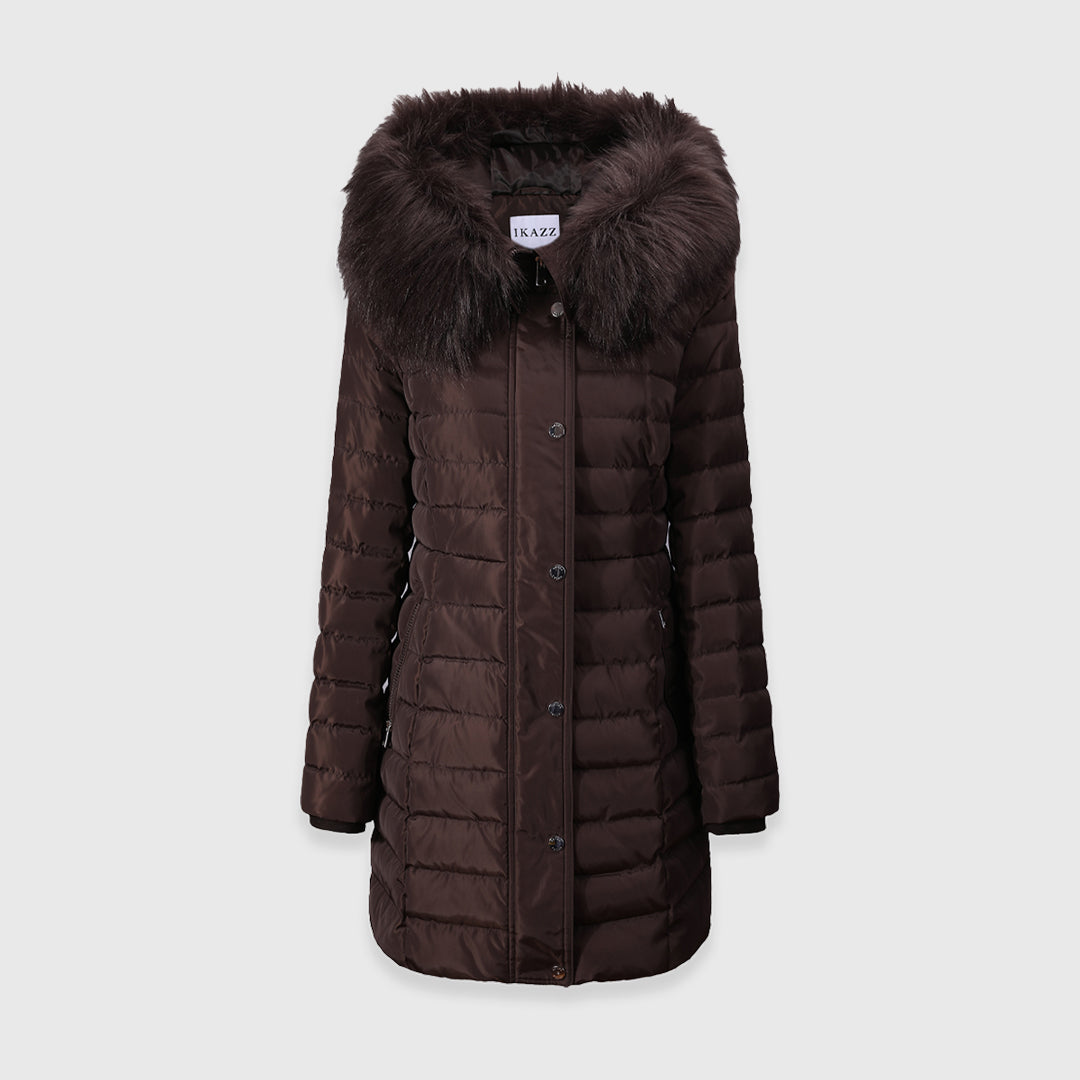 Experience Comfort and Fashion with IKAZZ Brown Puffer Coat This Winter
Winter is here, and it's time to bring out the warmest clothes from our wardrobe. Among all winter essentials, a puffer coat is something that can never go wrong. It keeps you cozy while adding style to your outfit. And if you are looking for a perfect blend of comfort and fashion this season, IKAZZ Brown Puffer Coat has got your back! Trust us when we say that this jacket will be your best friend throughout the chilly days. Keep reading to know why!
Features of IKAZZ Brown Puffer Coat
If you're looking for a coat that will keep you warm while dressing up or dressing down, the IKAZZ Brown Puffer Coat is perfect for you. This coat is made of a lightweight polyester and features a comfortable fit. The exterior is finished with a distressed look that gives it a vintage look. The IKAZZ Brown Puffer Coat also has a unique hood that can be pulled over your head to create an extra layer of warmth, or left open to show off your stylish outfit.
Why Choose IKAZZ Brown Puffer Coat?
Looking for a stylish yet warm coat this winter? Then check out the IKAZZ Brown Puffer Coat! This coat is perfect for those cold days when you need to keep your body warm but don't want to wear a heavy jacket. The IKAZZ Brown Puffer Coat is made of a high quality fabric that is both soft and warm. It also features a hoodie style collar, which will keep you warm and comfortable, even when the wind starts howling. Plus, the different colors on the coat will help you stand out from the rest and make you look fashionable while keeping your body warm. So don't wait any longer, pick up an IKAZZ Brown Puffer Coat today!
How to Buy IKAZZ Brown Puffer Coat?
Check out the IKAZZ Brown Puffer Coat in IKAZZ for buying tips! Our service team will help you pick up the perfect brown puffer coat for you. Once you buy one in IKAZZ, please keep the the folloing information in mind. All orders receive free shipping. All orders are processed and delivered, barring holidays, from Monday through Friday. All orders are processed within 1-3 business days.
Other nations, excluding the US, are anticipated to import duties, which will be imposed by customs on purchasers in accordance with national rules. You are in charge of paying the international tariff duties; if you refuse to do so after receiving the box, it will be returned to us (or put into abandonment), and you will lose both the item and the money you paid to IKAZZ.
IKAZZ is dedicated to the excellence of our goods and the fulfillment of our clients.Within 30 days of the receiving date, returns are acceptable.
Conclusion
Looking for a stylish coat that will keep you warm this winter? Check out the IKAZZ Brown Puffer Coat! It's incredibly versatile and comfortable, meaning that it can be worn with just about anything. Shop now at IKAZZ and get ready for winter!