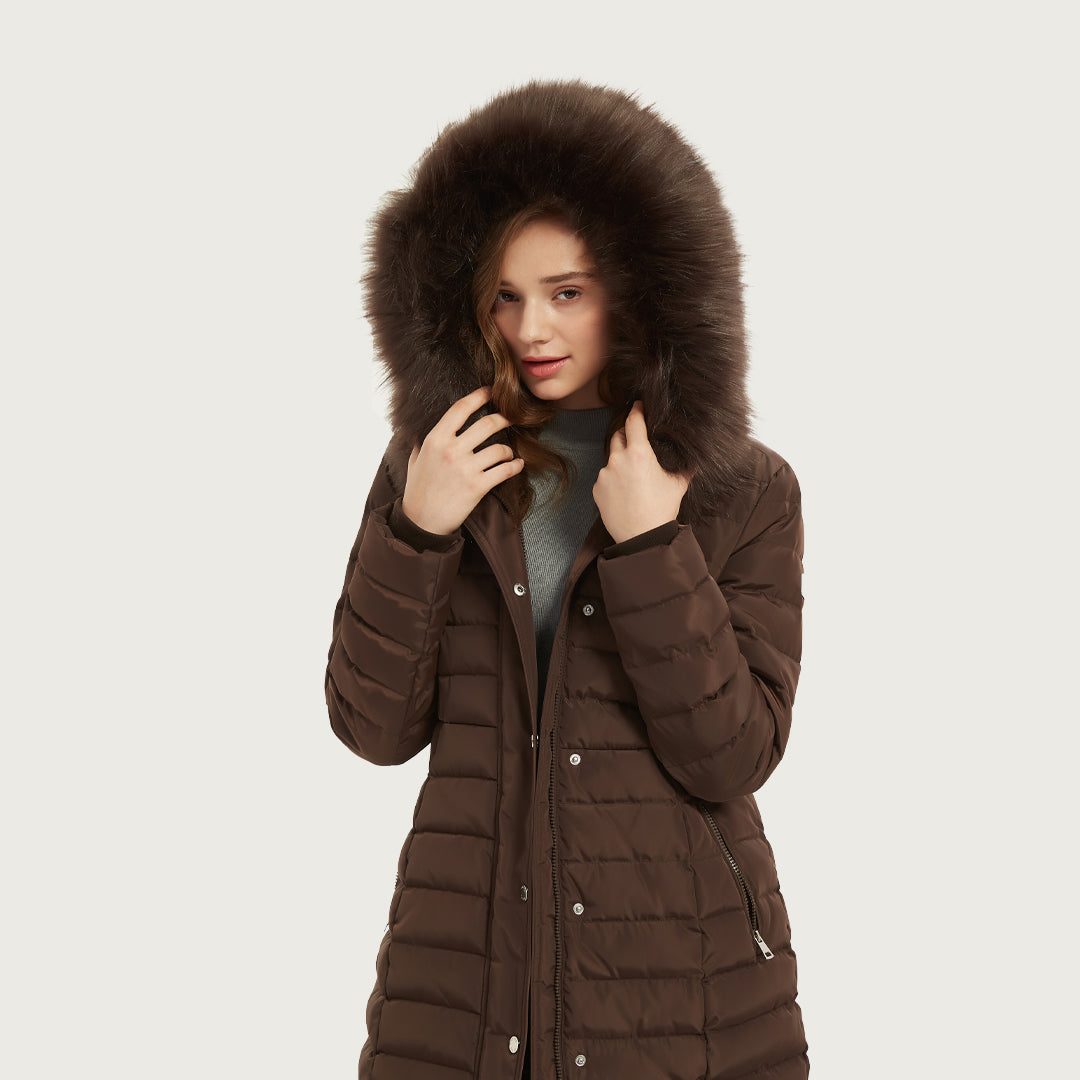 How IKAZZ Ladies Jackets and Coats Combine Fashion and Functionality
Are you tired of sacrificing style for practicality when it comes to your outerwear? Look no further than IKAZZ ladies jackets and coats. These fashionable pieces not only elevate your wardrobe, but they also offer the functionality and durability required for any weather condition. Get ready to achieve the perfect balance between fashion and function with these must-have jackets and coats from IKAZZ.
IKAZZ Ladies Jackets and Coats
Get ready to take on any weather with IKAZZ ladies jackets and coats. Our parallel quilting and waist-tightening design will accentuate your figure while keeping you warm. Plus, our big button down detachable faux fur hood adds extra warmth and style. Made from natural, animal-free materials, our jackets are lightweight yet high-density water-resistant and windproof. Don't let the elements hold you back - make a statement in an IKAZZ jacket today!
Features of IKAZZ Ladies Jackets and Coats
IKAZZ Ladies Jackets and Coats combine fashion and functionality in a variety of styles to create the perfect balance. From stylish parka jackets to sleek trench coats, IKAZZ has a coat for every occasion.
The IKAZZ Ladies Jacket is a versatile coat that can be worn as an outer layer during colder weather or as an inner layer during warmer weather.
The IKAZZ Lady Parka Jacket is designed with a waterproof and breathable membrane that keeps you warm in the coldest temperatures and cool in the hottest temperatures. The removable hood can be tucked away when you don't need it, and the hem can be raised for extra warmth or lowered for extra protection from the elements.
IKAZZ also offers a range of ladies trench coats that are perfect for winter weather events or just everyday wear. The IKAZZ Lady Trench coat features a tailored fit with taped seams for durability, insulated pockets to keep your hands warm, and a drawstring hood for added warmth.
Whether you're looking for something to wear on cold winter days or want something stylish and functional to wear throughout the year, IKAZZ has the perfect ladies jacket or coat for you!
Conclusion
Ladies, if you're looking for a stylish and functional jacket, IKAZZ has the perfect one for you. Our jackets are both stylish and durable, making them perfect for any occasion. We have a variety of jackets to choose from, all of which will keep you warm on cold days and stylish on warmer ones. If you're interested in finding out more about our products or want to buy one today, please don't hesitate to contact IKAZZ!