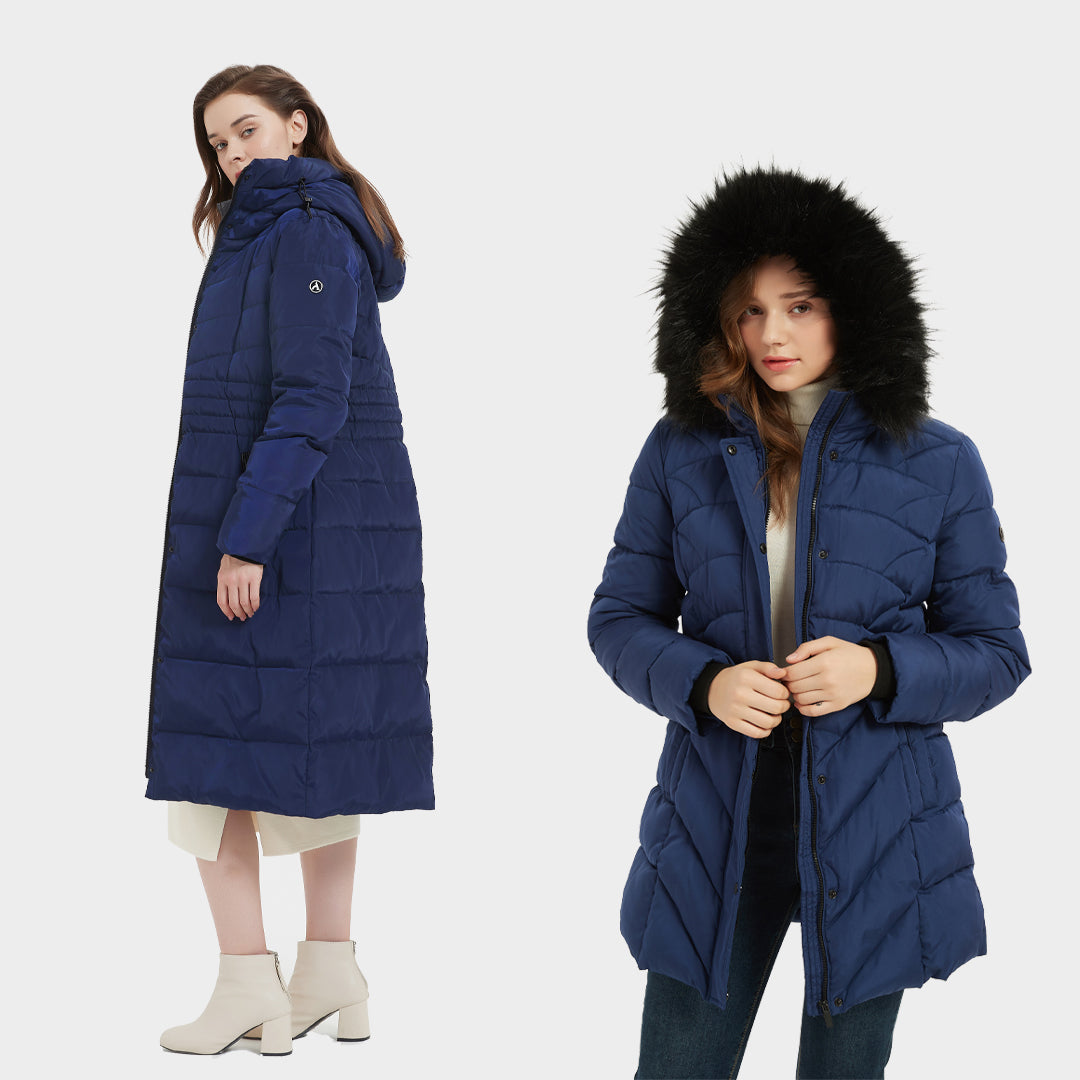 The Benefits of Choosing an Environmentally Friendly and Animal-Free Puffer Jacket
Hello again! We are IKAZZ, and we want to dive deeper into the benefits of choosing an environmentally friendly and animal-free puffer jacket. As we mentioned in our previous blog, our women's black puffer jacket is designed with these values in mind, and we believe that making conscious choices when it comes to fashion has a big impact on the planet.
Environmental benefits of choosing IKAZZ
Firstly, let's talk about the environmental benefits of choosing an eco-friendly and animal-free puffer jacket. Traditional down jackets often come from birds raised in inhumane conditions, and the production process involves harmful chemicals and large amounts of water usage. The fabric used in our women's black puffer jacket is THERMOLITE®, which is an innovative type of fiber that boasts impressive durability and exceptional warmth while remaining incredibly lightweight. Its unique 3D hollow structure allows for high filling power and resilience, providing unparalleled comfort and performance. Additionally, THERMOLITE® has the added benefit of being able to quickly dry when it comes into contact with water, further enhancing its overall comfort level.
Ensuring warmth and comfortable
But what about the quality and comfort of our puffer jacket? Rest assured, our women's black puffer jacket is just as warm and comfortable as traditional down jackets. The recycled polyester fibers provide excellent insulation properties, while the durable water-repellent fabric ensures that you stay dry in light rain and snow. Plus, the drop hood and ribbed cuffs and hem provide added warmth and protection from the cold.
Lastly, we want to emphasize the importance of choosing animal-free clothing. Many people are unaware of the conditions that animals endure in the production of down jackets, and we believe that fashion doesn't have to come at the expense of animals' well-being. By choosing our puffer jacket, you're making a conscious choice to support animal welfare and contribute to a more compassionate fashion industry.
Conclusion
In conclusion, choosing an environmentally friendly and animal-free puffer jacket has numerous benefits, both for the planet and for animals. Our women's black puffer jacket is a stylish and comfortable option that allows you to stay warm while making a positive impact on the world. Join us in our mission to promote sustainable and ethical fashion choices.