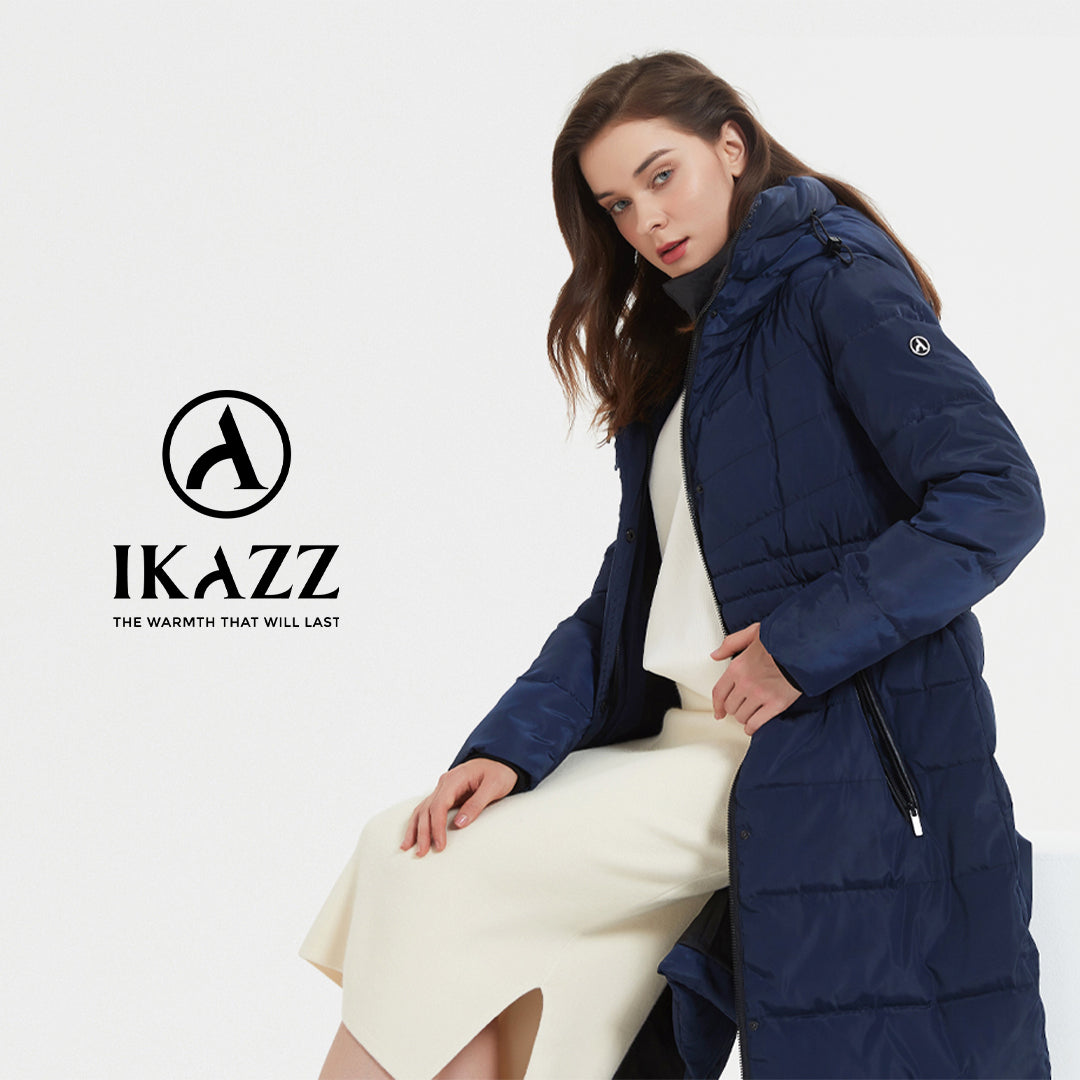 The Trendy Long Puffer Jacket - Stay Warm and Stylish with IKAZZ
As the temperature drops, there's nothing better than snuggling up in a warm and cozy puffer jacket. And when it comes to puffer jackets, long styles are gaining popularity among fashion enthusiasts. At IKAZZ, we understand the importance of staying comfortable while looking chic, and that's why we've designed our long puffer jackets to keep you warm and on-trend.
Why Choose a Long Puffer Jacket for Winter?
A long puffer jacket is an ideal choice for winter because it offers full body coverage, keeping you warm from head to toe. Unlike traditional wool coats or pea coats, puffer jackets are insulated and trap air within the material, providing excellent insulation against the cold. Plus, their lightweight design makes them easy to wear and move around in, making them perfect for outdoor activities like hiking or skiing.
IKAZZ Long Puffer Jackets - A Perfect Blend of Style and Comfort
At IKAZZ, we believe that fashion and function can go hand-in-hand, and our long puffer jackets are a testament to that. Made from high-quality materials like polyester and nylon, our jackets are designed to be durable, waterproof, and windproof. They also feature a thick layer of insulation to keep you warm during the coldest days of winter.
But what sets our long puffer jackets apart is their trendy and versatile design. Available in different colors and sizes, our jackets can be styled in a variety of ways to match your personal style. Whether you're going for a casual look with jeans and sneakers or dressing up for a night out, our long puffer jackets will keep you warm while elevating your outfit.
How to Style Your IKAZZ Long Puffer Jacket for Different Occasions
Styling a long puffer jacket might seem tricky, but it's actually quite simple. For a casual daytime look, pair your IKAZZ long puffer jacket with skinny jeans and boots. Throw on a scarf and beanie for added warmth and accessorize with a cross-body bag to finish the look.
For a dressier occasion, layer your long puffer jacket over a midi dress or maxi skirt. Add a belt at the waist to cinch in the coat and create a more defined silhouette. Finish off the look with ankle boots and statement jewelry for a chic and polished outfit.
In conclusion, investing in a long puffer jacket is a smart decision for anyone looking to stay warm and stylish during the colder months of the year. And if you're in the market for a high-quality and trendy puffer jacket, look no further than IKAZZ. With our durable and versatile long puffer jackets, you'll be able to brave the cold while looking your best.