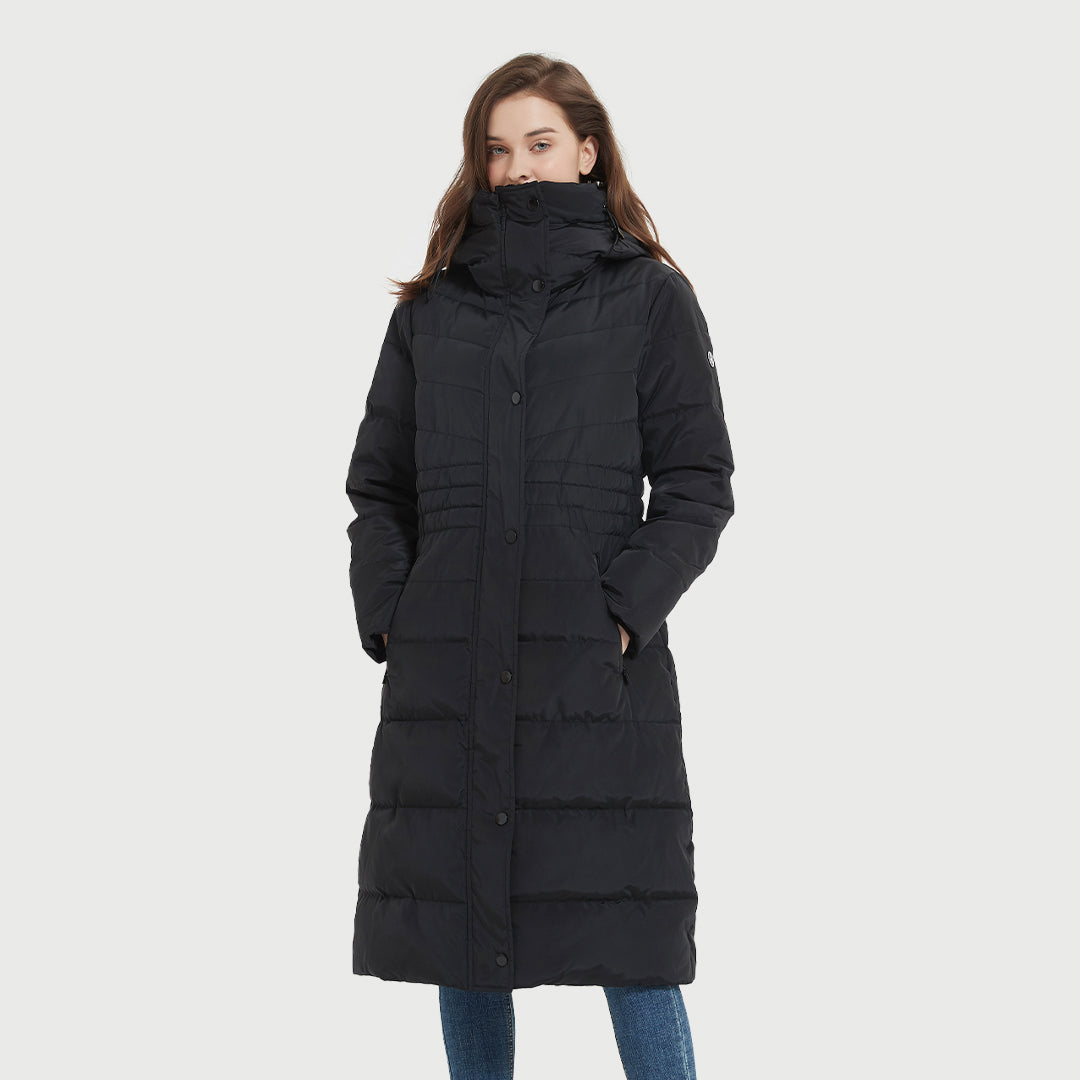 The Ultimate Guide to the Long Puffer Jacket - Stay Cozy and Stylish with IKAZZ
As winter approaches, it's time to start thinking about updating your wardrobe to stay warm and stylish. And what better way to do that than with a long puffer jacket? Not only are they super cozy and comfortable, but they're also trendy and versatile. At IKAZZ, we believe that everyone should have access to high-quality and ethically made outerwear, which is why we've created the perfect long puffer jacket for all your winter needs.
Why Choose a Long Puffer Jacket?
Long puffer jackets are a popular choice for winter wear because they provide full-body coverage and insulation against the cold. Unlike shorter jackets, long puffer jackets can keep you warm even in the coldest temperatures. They're also perfect for layering over your favorite winter outfits, making them a staple for any cold-weather wardrobe.
The Benefits of Owning an IKAZZ Long Puffer Jacket
At IKAZZ, we understand the importance of quality and sustainability when it comes to fashion. That's why our long puffer jackets are made with 100% recycled materials, including our signature eco-friendly filling. Not only is this better for the environment, but it's also better for you! Our jackets are lightweight, breathable, and hypoallergenic, making them perfect for sensitive skin.
Additionally, our long puffer jackets come in a variety of colors and styles, so you can find the perfect one to match your personal style. Whether you prefer a classic black jacket or a bold patterned one, we've got you covered.
How to Style Your IKAZZ Long Puffer Jacket for Any Occasion
While long puffer jackets are primarily worn for warmth, they're also incredibly versatile and can be styled in many different ways. Here are a few ideas to get you started:
Casual: Pair your IKAZZ long puffer jacket with your favorite jeans and sneakers for a cozy and casual look. Add a beanie or scarf for extra warmth!
Dressy: Dress up your jacket by pairing it with a skirt or dress and knee-high boots. Add some statement jewelry for a touch of glam.
Athleisure: For a more athletic look, pair your jacket with leggings and sneakers. You'll stay warm while looking stylish on your morning run or trip to the gym.
In conclusion, if you're looking for a trendy, sustainable, and ethically made piece to add to your winter wardrobe, look no further than the long puffer jacket from IKAZZ. With its high-quality materials, versatile styling options, and commitment to sustainability, you won't regret investing in one for many winters to come.