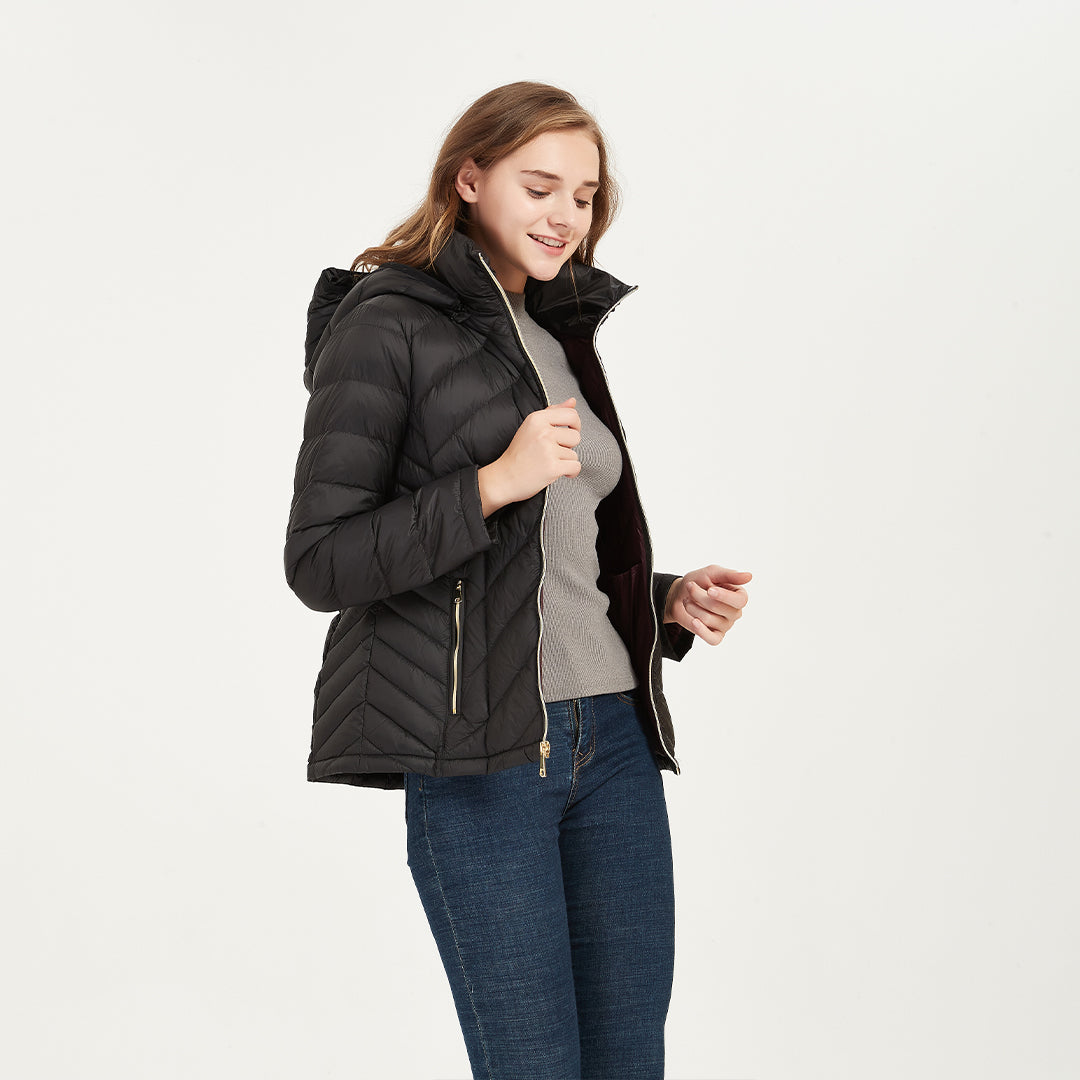 Lightweight Puffer Jacket: The Ultimate Travel Companion
As a leading fashion brand, we at IKAZZ understand the importance of style and comfort. That's why our lightweight puffer jacket is the perfect addition to your wardrobe. With its sleek design and practical features, our jacket is sure to become your ultimate travel companion. In this article, we'll dive into the benefits of wearing a lightweight puffer jacket, and why our product is the best choice for your next adventure.
Why Choose a Lightweight Puffer Jacket?
When it comes to traveling, packing light is key. A bulky jacket can take up valuable space in your luggage and make it difficult to move around comfortably. That's where our lightweight puffer jacket comes in. Made from high-quality materials, our jacket is designed to provide warmth without adding extra weight. It's the perfect option for those who want to stay comfortable while exploring new places.
The Benefits of Wearing a Puffer Jacket
Aside from being lightweight, our puffer jacket offers several other benefits that make it a must-have item for travelers. Here are just a few:
- Warmth: Our jacket is filled with premium insulation that provides excellent warmth, keeping you comfortable even in cold weather.
- Versatility: Our jacket is versatile enough to be worn in a variety of settings, from hiking trails to city streets.
- Durability: Unlike other jackets that may wear out after just a few wears, our jacket is built to last. You can trust it to keep you warm and comfortable for years to come.
Why Choose IKAZZ?
At IKAZZ, we're committed to providing our customers with high-quality products that meet their needs. Our lightweight puffer jacket is no exception. Here are just a few reasons why you should choose us:
- Quality: We use only the finest materials to create our jackets. This ensures that they're durable, comfortable, and stylish.
- Design: Our jackets are designed with the customer in mind. We take into account the latest trends and fashion styles to create a product that's both attractive and functional.
- Customer Service: At IKAZZ, we pride ourselves on providing excellent customer service. If you have any questions or concerns about our products, our team is always here to help.
Conclusion
In conclusion, a lightweight puffer jacket is an essential item for any traveler. It provides warmth, comfort, and versatility, all while taking up minimal space in your luggage. And when it comes to choosing a brand, IKAZZ is the clear choice. With our commitment to quality, design, and customer service, our lightweight puffer jacket is the ultimate travel companion. So why wait? Head to our website today and discover the benefits of wearing an IKAZZ jacket for yourself!