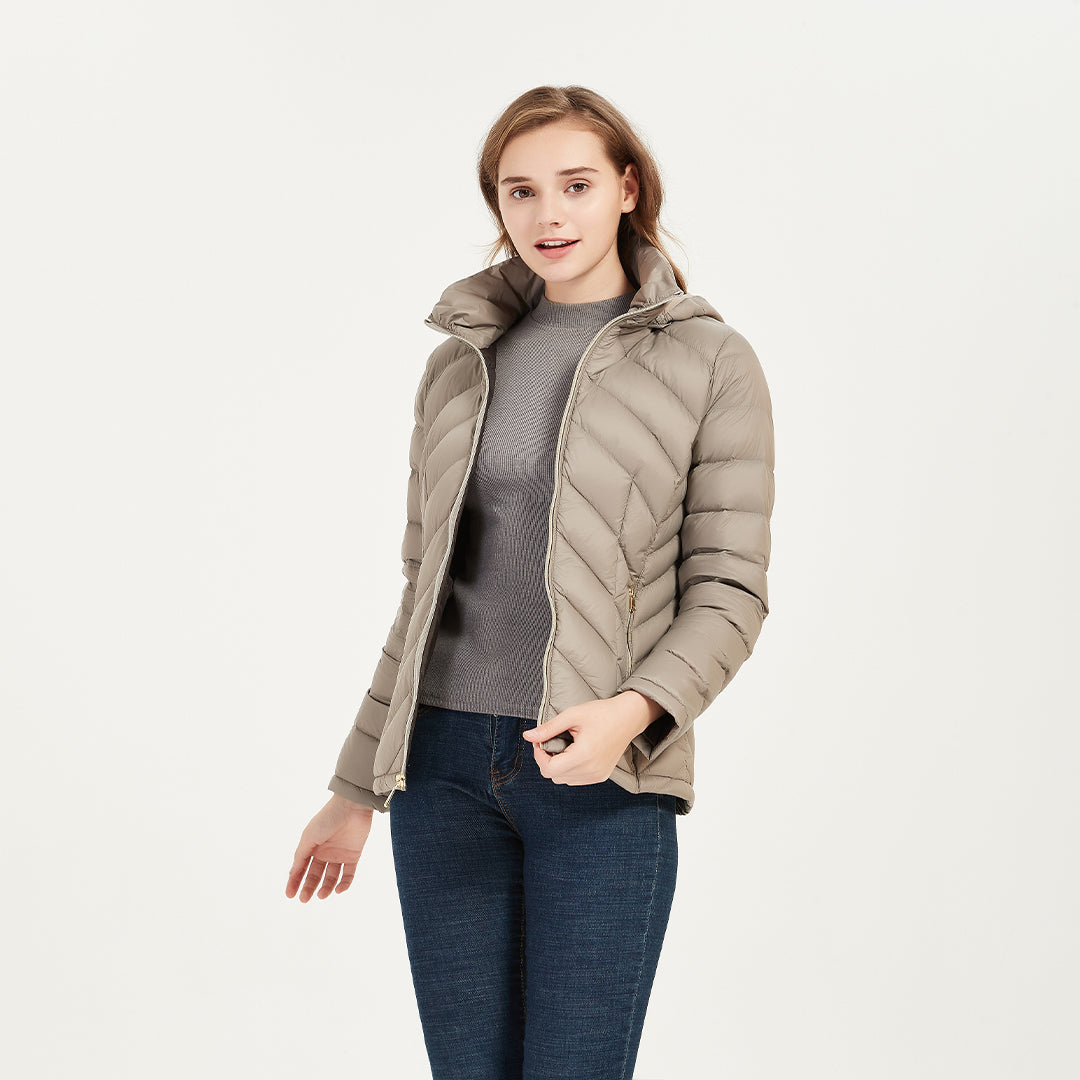 How IKAZZ's Lightweight Puffer Jacket is the Perfect Addition to Your Wardrobe
As a fashion brand, IKAZZ has always prioritized comfort and sustainability without compromising style. Our latest addition, the lightweight puffer jacket, is no exception. In this article, we will share why our jacket is the perfect choice for fashion-conscious individuals who want to stay warm while being environmentally responsible.
The Benefits of Choosing a Lightweight Puffer Jacket
Puffer jackets are one of the trendiest clothing items that have never gone out of style. However, their heavy and bulky nature can be quite a turn-off for many. That's where lightweight puffer jackets come in handy! They provide all the warmth and comfort of traditional puffer jackets but without the added weight and bulkiness. IKAZZ's lightweight puffer jacket is the perfect solution for people who want to stay warm without sacrificing style and mobility.
IKAZZ's Commitment to Sustainability
At IKAZZ, we believe that fashion should not come at the expense of the environment. That's why we've taken extra care to ensure that our lightweight puffer jacket is made with sustainable materials. Our jacket's filling is made of recycled polyester, which is an eco-friendly alternative to down feathers. We also use recycled nylon for the shell, making it a vegan-friendly option. By choosing our jacket, you're not only making a fashion statement but also contributing to a more sustainable future.
Fashionable and Versatile Design
Our lightweight puffer jacket comes in a sleek design that is both fashionable and versatile. It's available in multiple colors to suit your personal style, and its simple yet elegant silhouette makes it easy to pair with any outfit. You can wear it over a t-shirt or sweater for a casual look, or dress it up with a blouse and skirt for a more formal occasion. Its lightweight nature makes it perfect for travel, as it can easily be packed into any suitcase or bag.
Conclusion
In conclusion, IKAZZ's lightweight puffer jacket is the perfect addition to your wardrobe. It provides all the warmth and comfort of traditional puffer jackets without the added weight and bulkiness. Our commitment to sustainability means that you can feel good about choosing a fashion item that is good for the environment. With its fashionable design and versatility, this jacket is sure to become a staple in your wardrobe. Don't miss out on the opportunity to own an IKAZZ lightweight puffer jacket today!