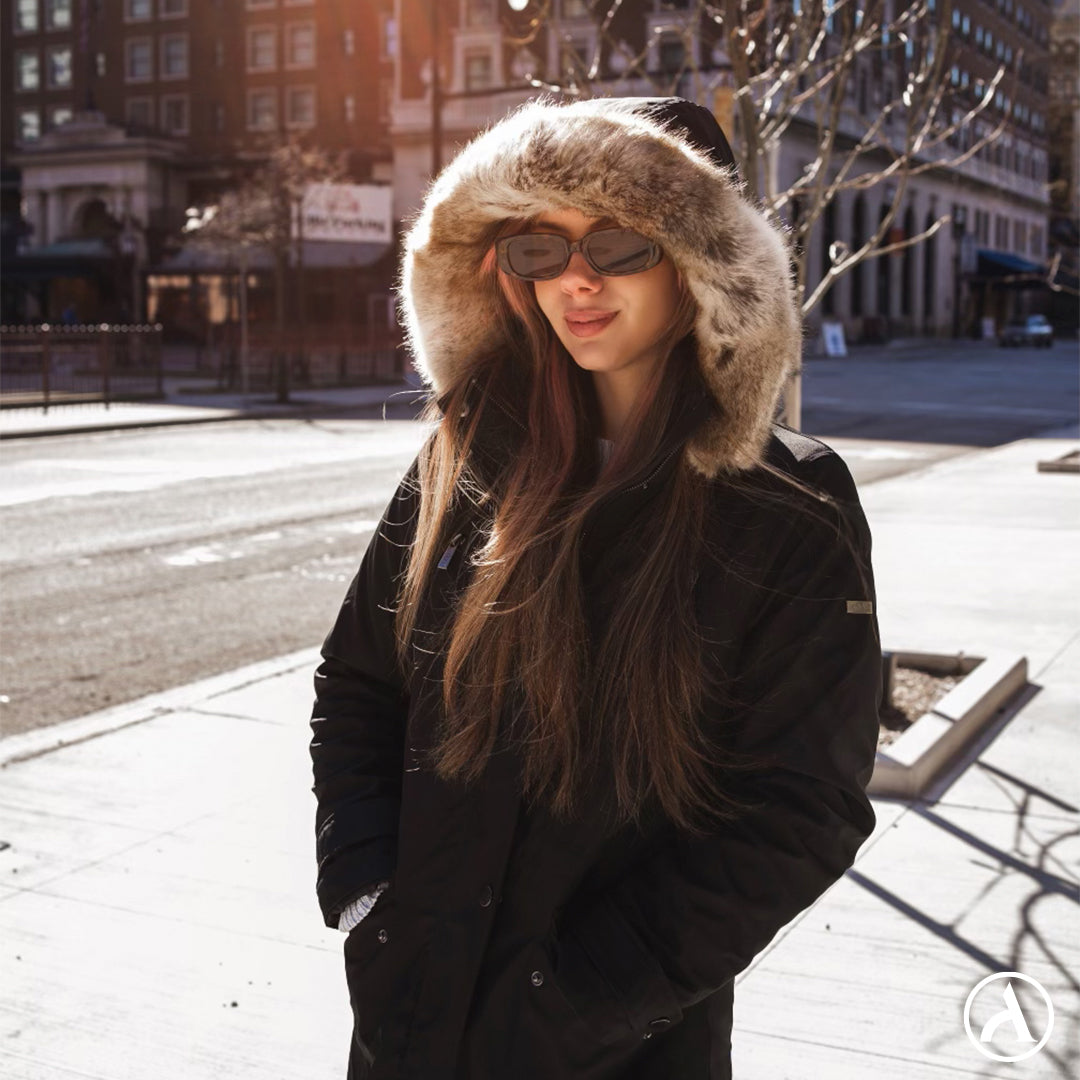 The Ultimate Guide to Caring for Your IKAZZ Women's Drawstring Waist Parka Jacket with Removable Faux Fur Hood
Congratulations on your purchase of the stylish and functional IKAZZ Women's Drawstring Waist Parka Jacket with Removable Faux Fur Hood! To ensure that your jacket stays in top condition and lasts for many winters to come, proper care and maintenance are essential. In this blog, we will provide you with a comprehensive guide on how to care for your IKAZZ parka jacket, keeping it clean, fresh, and ready to protect you from the elements. Let's dive in!
Machine Washing
When it's time to wash your parka jacket, it's important to follow the care instructions provided by IKAZZ. Machine wash your jacket in cold water on a gentle cycle. To prevent any color bleeding or damage, wash it separately from other garments. Use a mild detergent suitable for delicate fabrics.
Handling Stains
In case of stains, treat them promptly to prevent them from setting in. Before washing, spot clean the affected area with a gentle stain remover or mild soap. Gently rub the stain using a soft cloth or sponge. Rinse thoroughly to remove any residue before proceeding with the machine wash.
Non-Chlorine Bleach
If your parka jacket requires further stain removal or brightening, use non-chlorine bleach. Follow the manufacturer's instructions for the appropriate amount to use. However, it's important to note that excessive use of bleach can damage the fabric, so use it sparingly and only when necessary.
Drying
After washing, it's best to tumble dry your parka jacket on low heat. This helps to restore its fluffiness and maintain its shape. Adding a few clean tennis balls or dryer balls to the dryer can help fluff up the down insulation. Avoid using high heat as it can cause shrinkage or damage to the jacket.
Ironing and Dry Cleaning
If necessary, iron your parka jacket on a cool setting. Place a press cloth or thin fabric between the iron and the jacket to prevent any direct heat contact. Alternatively, you can also choose to have your jacket professionally dry cleaned. Consult with a reputable dry cleaner who has experience handling down-filled garments.
Storage
Proper storage is essential to maintain the quality of your parka jacket during the off-season. Before storing, ensure that the jacket is completely dry to prevent any mildew or odor issues. Store it in a cool, dry place away from direct sunlight. It's best to hang your jacket on a wide, padded hanger to maintain its shape. Avoid compressing the jacket for extended periods, as it may affect its loft and insulation properties.
Conclusion
By following these care instructions, you can keep your IKAZZ Women's Drawstring Waist Parka Jacket with Removable Faux Fur Hood looking its best and performing optimally. Machine wash it with care, handle stains promptly, and dry it properly to maintain its shape and warmth. If needed, use non-chlorine bleach and iron with caution. Lastly, store your puffer jacket correctly during the off-season to preserve its quality. With proper care, your IKAZZ parka jacket will continue to be your reliable companion in cold weather, providing both style and comfort for many seasons to come.