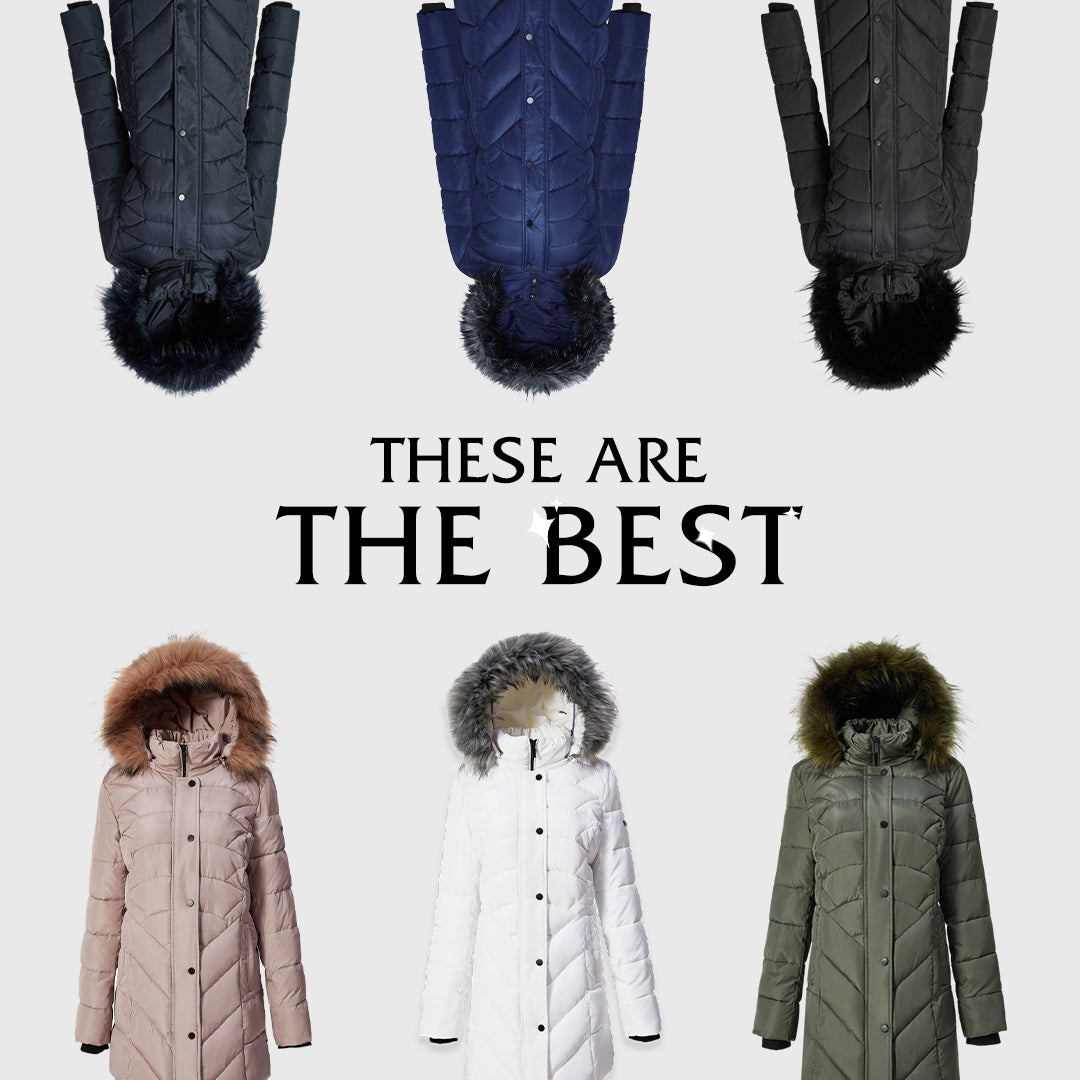 The Ultimate Winter Essential: Discover the Convenient Features of IKAZZ Puffer Jackets
Winter is just around the corner and we all know what that means - it's time to bundle up in cozy, stylish layers! When it comes to staying warm and looking chic during the chilly season, one essential item reigns supreme: the puffer jacket. And if you're on a quest for the ultimate winter companion, look no further than IKAZZ puffer jackets! Our fashionable yet functional jackets are designed with convenience in mind, boasting an array of features that will make your winter adventures more enjoyable than ever before.
What is IKAZZ?
For more than 20 years, IKAZZ has been doing the right thing for customers in the fashion industry. We believe that fashion is not only to improve your appearance, but also to bring you confidence and charm, while reducing the impact on our planet. We hope that people will feel good about themselves when they wear our clothes and gradually build up their self-confidence.
Our mission is to convey lasting warmth. We are constantly exploring alternative materials, and the fillers in our products are not down or fur. We ensure that all products are not exploited by animals at every step of production. We hope that the warmth we bring to everyone can last for a long time, whether it is for human beings or for our planet.
Benefits of Wearing IKAZZ Puffer Jackets
The IKAZZ puffer jacket is a versatile winter essential that can be worn in a variety of settings. It is perfect for those cold days when you need to stay warm but don't have the time or energy to put on a full-blown coat. Our puffer jackets has many convenient features that make it a great option for winter.
First, our puffer jacket is insulated so you will be comfortable even when the temperature drops below freezing. Second, our jacket has a thermal reflective lining so you will stay warm even when the sun goes down. Third, our puffer jacket has a water resistant and windproofing fabric so you can stay safe while out in the cold weather. Our puffer jacket has an adjustable hood that makes it easy to keep your head warm and protected from wind and rain.
Conclusion
If you're looking to stay warm and comfortable during the coldest months of the year, you'll need a puffer jacket. We have a wide variety of puffer jackets that are perfect for any climate, so whether you live in a colder climate or just enjoy being warm and cozy on chilly days, we have the perfect jacket for you.