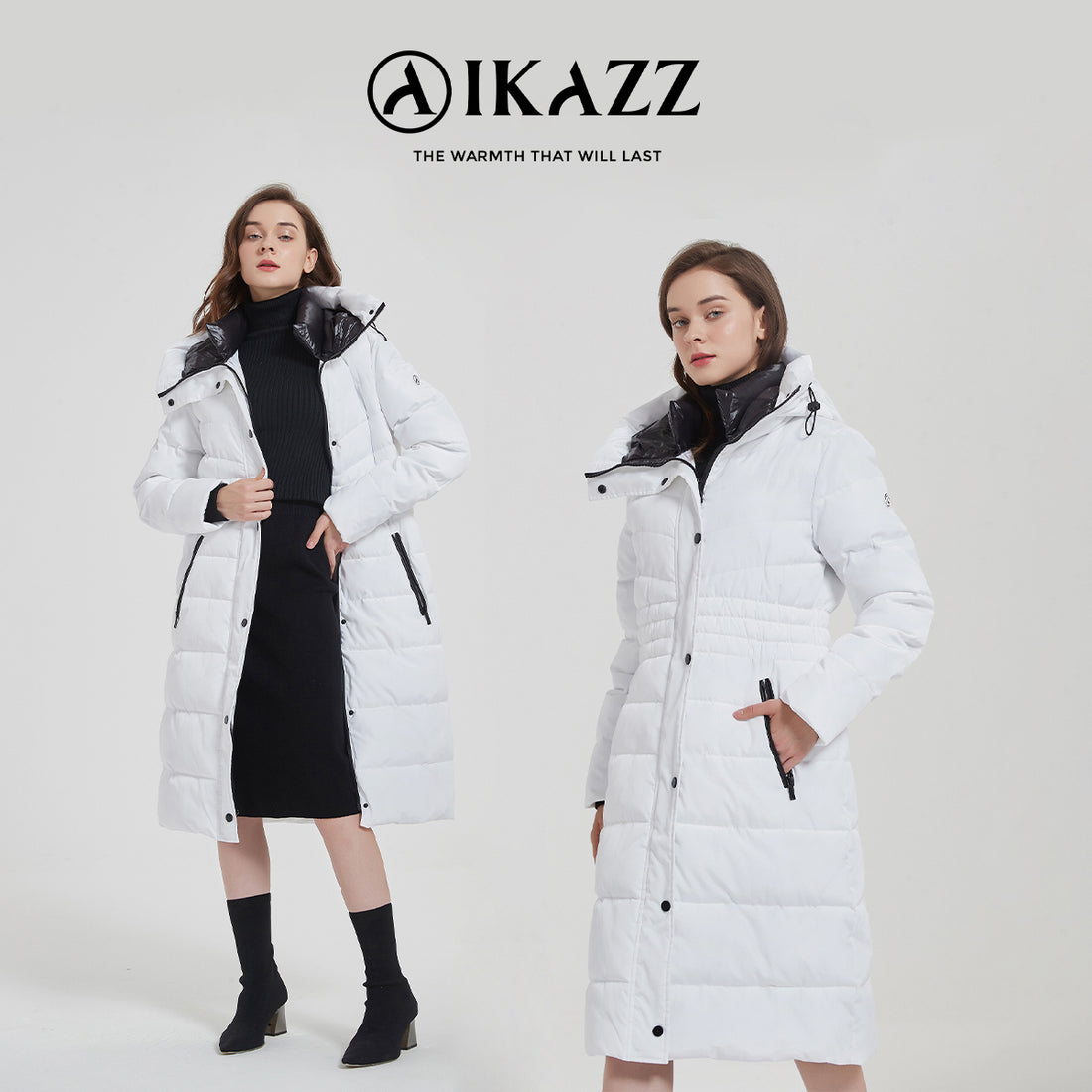 The Ultimate Winter Wardrobe Staple: Discover the Stylish Benefits of IKAZZ's Long Puffer Jackets for Women
Are you ready to level up your winter fashion game? Look no further than IKAZZ's long puffer jackets for women! With unbeatable combination of style and functionality, our winter essentials are set to become the ultimate wardrobe staple. Whether you're hitting the slopes or braving the chilly city streets, our long puffer jackets will not only keep you warm but also make heads turn with envy. Join us as we explore the stylish benefits that our long puffer jackets bring to your winter outfits – get ready to make a statement like never before!
What are the Benefits of Wearing IKAZZ Long Puffer Jacket?
Wearing an IKAZZ long puffer jacket during the winter can be a stylish and practical move. Here are some of the benefits of wearing our long puffer jacket:
Our long puffer jackets protect you from the cold weather. When it's cold outside, an IKAZZ long puffer jacket will keep you warm. It acts as an insulation layer, so you'll stay comfortable even when the temperature drops below freezing.
Our long puffer jackets can add height to your outfit. If you're short, an IKAZZ long puffer jacket can elongate your look and make you feel taller. Plus, tall women often find that their outfits look more flattering when they wear something that covers their feet and legs completely.
Our long puffer jackets can complement any outfit. Whether you're wearing jeans or skirts, an IKAZZ long puffer jacket will help to elongate your figure and give your outfit a polished edge. Plus, if it starts to rain or snow outside, it will cover most of your body so that you won't get wet or cold in the process.
Our long puffer jackets are versatile and can be dressed up or down. Whether you need to dress up a basic outfit or go out on a special date night, a long puffer jacket can help make your look more elegant and sophisticated. Additionally, many women love how versatile these jackets are - they can be worn with skirts or pants, making them perfect for any occasion!
Conclusion
IKAZZ's long puffer jackets for women are the perfect winter staple. Not only do they keep you warm and comfortable, but they also add a touch of glamour to any outfit. They come in an array of colors and styles, so there is sure to be one that fits your unique personality perfectly. Whether you're looking for something to wear on a cold day or you want to create a sophisticated look for those special occasions, our long puffer jackets are the perfect option.