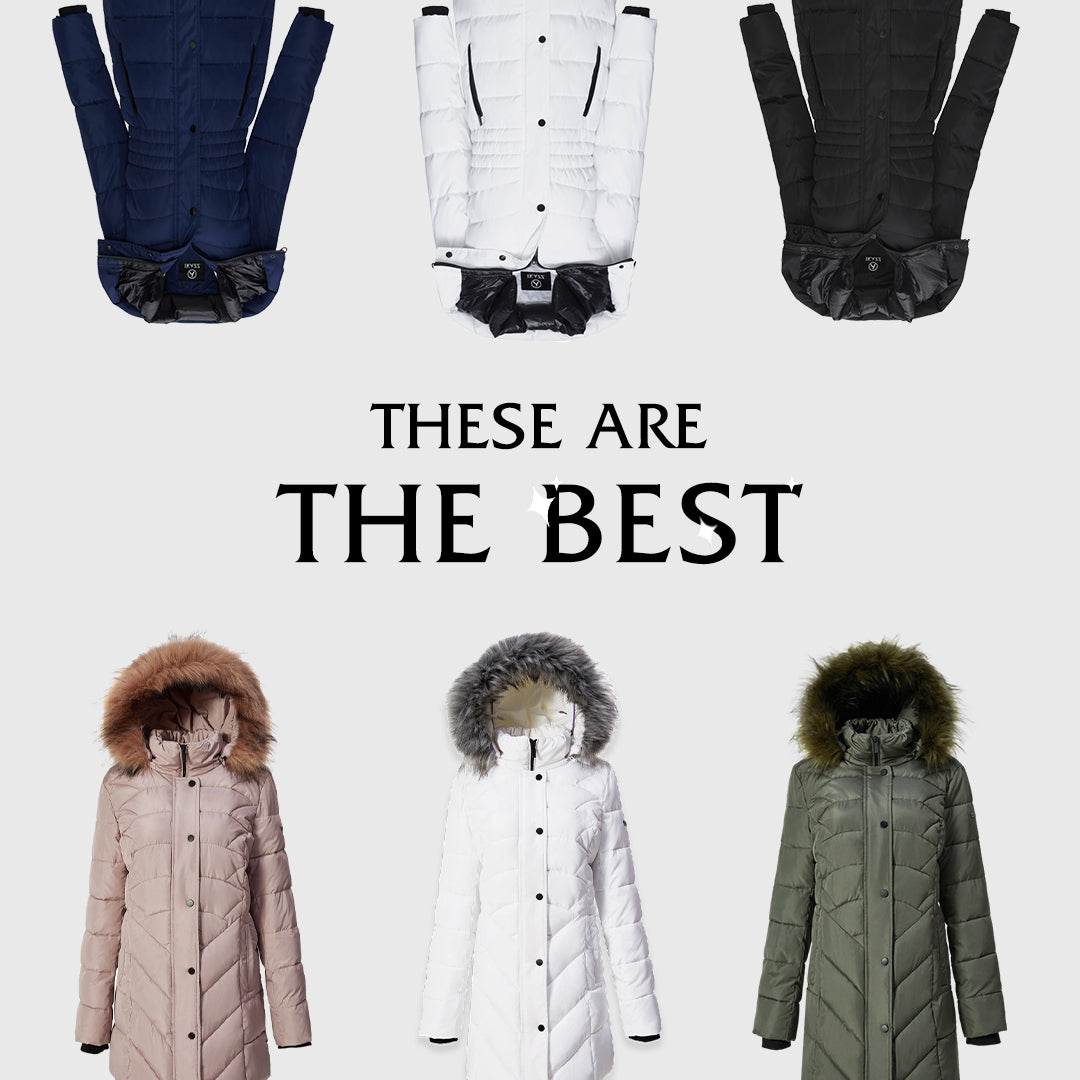 Tips for Choosing the Best Winter Coats for Women
Winter is finally here, and with it comes the biting cold that can make even the most stylish of women shiver. But don't let the chilly weather dampen your fashion game! With so many winter coat options available out there, you can stay warm and look incredibly chic at the same time. The key is to find a coat that not only complements your personal style but also keeps you snug as a bug in a rug when temperatures drop. In this blog post, we will offer some tips for choosing the best winter coats for women.
How do winter puffer coats protect you from the cold weather?
Winter puffer coats protect you from the cold weather by trapping warm air around your body and protecting you from wind and rain. There are many different types of winter coats, so it is important to find one that fits well and looks stylish.
Some factors to consider when choosing a winter puffer coat include the type of coat (parka, peacoat, etc.), the materials used (fur, wool, etc.), and the style (slim fit vs. oversized). Additionally, make sure to consider what temperatures you will be wearing your coat in. For example, if you live in a colder climate where temperatures can drop below freezing during the winter months, then a heavy coat may be necessary. Conversely, if you live in a more temperate climate where temperatures only occasionally drop below freezing during the winter months, then a lighter coat may be more suitable.
Regardless of your climate or personal preferences, always make sure to wear a hat and boots when outside in cold weather conditions to increase your chances of staying safe and warm.
Another important factor to consider when selecting a winter coat is the design. A classic trench coat is versatile enough to wear on any day of the week, but will be more formal than a bomber jacket or a pea coat. Similarly, a woolen coat will be more warmth-efficient than an acrylic one but may not be as stylish. Finally, consider your budget when shopping for a winter coat. Not all coats are created equal; some are considerably more expensive than others. Before making any purchase, do some research to find the best option for you.
Recommendation-IKAZZ
We embrace the philosophy that the beauty of fashion is in giving you charm and confidence in addition to improving your appearance. We continuously look into different types of fabrics and the best designs for all body types in order to provide you with the appropriate fashion option that keep you warm!
Conclusion
Winter is here, and with it comes the coldest of temperatures. While many people brave the cold weather wearing nothing but a coat and some boots, there are plenty of women out there who want to stay warm without having to resort to heavy clothing. We hope that our tips will help you find the perfect coat for your specific needs and enable you to stay stylish and warm all winter long! Follow IKAZZ for more information!