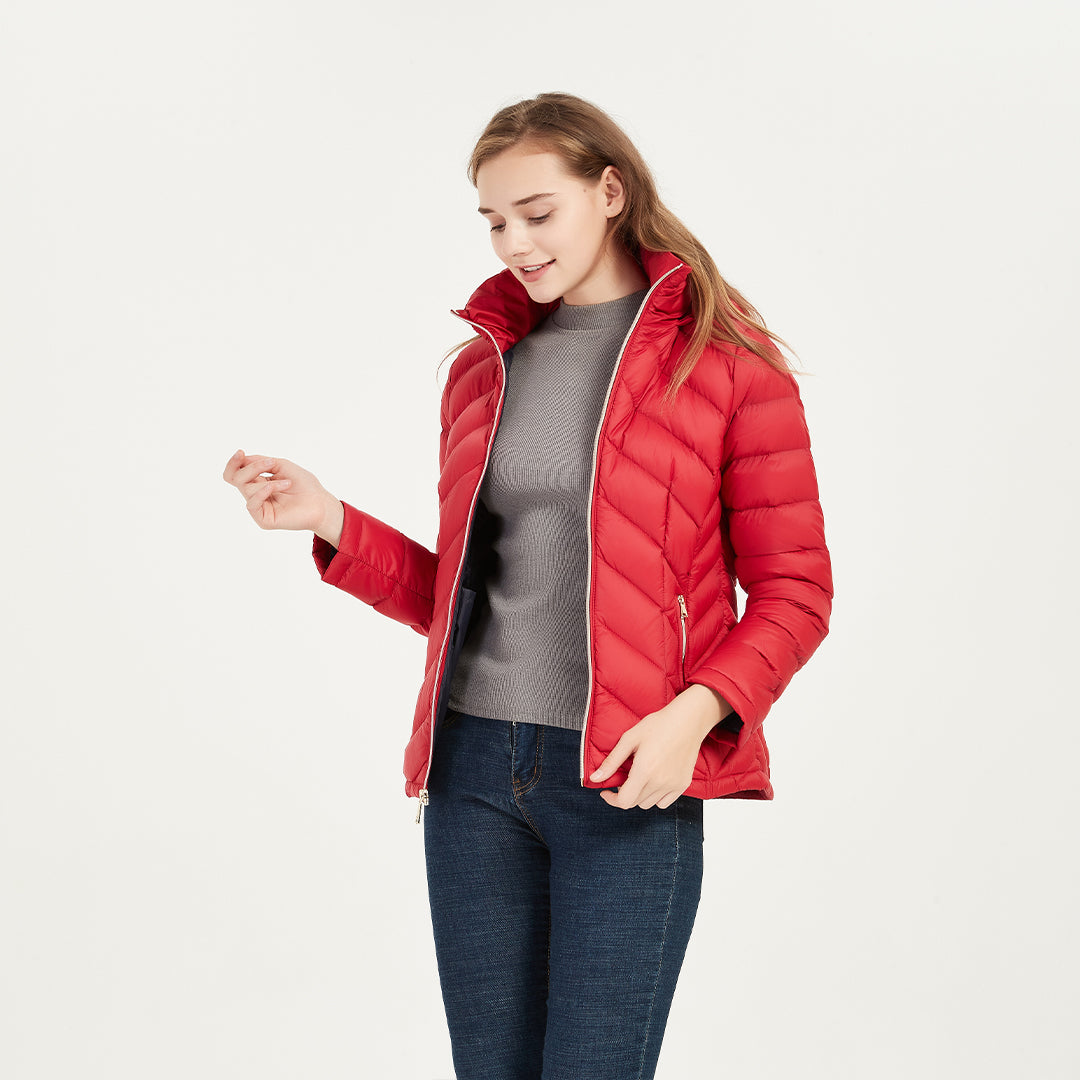 Wearing a IKAZZ Lightweight Puffer Jacket to Stay Warm and Comfortable
It's time to update your wardrobe with the newest winter trends now that winter has arrived. When it comes to staying warm and cozy in subfreezing temperatures, a lightweight puffer jacket is a crucial piece that shouldn't be disregarded. Presenting the IKAZZ Lightweight Puffer Jacket, the ideal wintertime companion! This jacket will keep you warm and comfortable all season long thanks to its chic design and top-notch insulation materials. The IKAZZ Lightweight Puffer Jacket replaces bulky garments that make you feel like a marshmallow by offering warmth without compromising elegance or mobility.
Lightweight puffer jacket from IKAZZ
Want a comfy, lightweight puffer jacket that will keep you warm? The IKAZZ lightweight puffer jacket is the only option. When it's cold outside and you don't want to carry a bulky coat around, this jacket is ideal. You may be confident that it will shield you from the elements because it is composed of a sturdy and water-resistant fabric. A hood is included on the IKAZZ lightweight puffer jacket to keep your head dry and warm. The IKAZZ lightweight puffer jacket is the ideal complement to your wardrobe, whether you're going to class or going skiing for the day.
Why go for a lightweight puffer jacket from IKAZZ?
For more than 20 years, IKAZZ has consistently treated customers properly in the garment industry. In our opinion, clothing should not only improve your appearance but also increase your charm and self-assurance while having less of an adverse effect on the environment. We want people who wear our clothing to feel good about themselves and gradually gain confidence.
Our aim is to provide warmth that will last. Due to our constant search for substitute materials, none of our goods use down or fur as filler. We make sure that no animial-related materials are involved throughout the manufacturing process. We truly hope that the warmth we offer will continue to be advantageous for a very long time for both people and the environment.
Conclusion
The IKAZZ lightweight puffer jacket is ideal for you if you want a warm and cuddly coat to keep you warm throughout the winter months. The low weight and soft, long-lasting fabric make it comfortable to wear even in the coldest conditions. It will keep you warm throughout the winter. So don't pass up this chic and cozy alternative from IKAZZ, whether you're going shopping or just need a little additional protection from the cold weather!