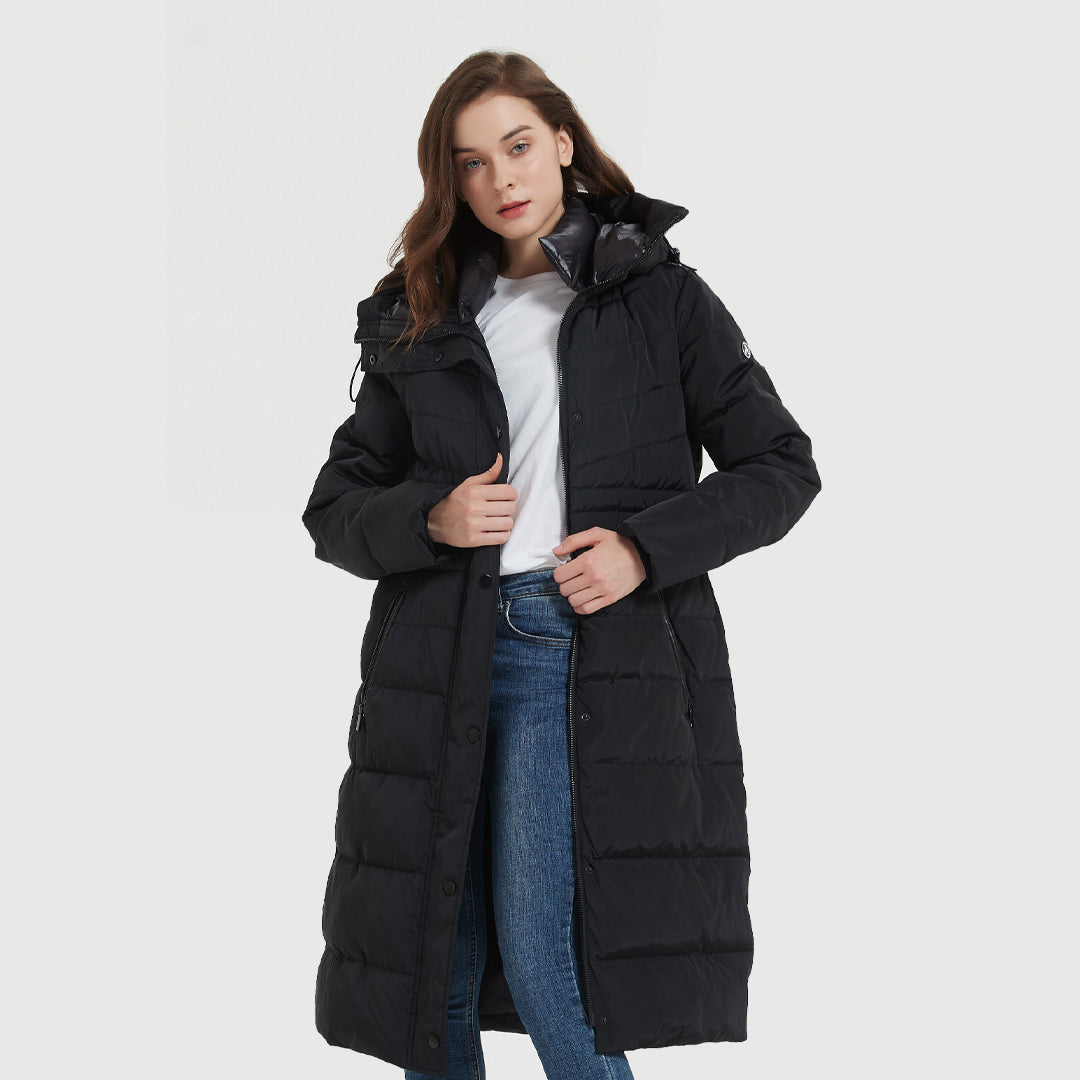 Wearing a Puffer Coat in Winter to Remain Warm and Chic
Have you ever forgone fashion in favor of warmth in the winter? Why not look at the puffy coat if that's the case? Although this winter essential has been around for years, it has only recently gained popularity as a stylish and useful outerwear alternative. Puffer jackets have a number of advantages that make them a need in any winter wardrobe, from their insulating capabilities to their adaptable styles. Grab a cup of hot cocoa, curl up, and continue reading to see why puffer coats are the ideal combination of fashion and coziness during the chilly months!
Stay Warm With IKAZZ Winter Puffer Coat
Our winter puffer coats are made to keep you warm, and they have some exceptional characteristics that guarantee you'll like wearing them.
Rib-knit cuffs increase your level of warmth by trapping air against your skin. Your body may produce more heat as a result of the trapped air, keeping you warm even when the outside temperature is below freezing.
Two of the outer pockets are lined with fleece to keep your hands toasty all winter long. Due to its fleece construction, it will keep your hands warm and cozy. With a gentle feel that makes it simple to insert and remove your hand without discomfort.
The stand collar and mid-calf length of the IKAZZ puffer coat offer you the best defense against the cold and windy weather. The majority of your body is covered by the mid-calf length, and the stand collar traps heat inside the coat to keep you warm and block the wind.
Our puffer coat offers robust head protection with an adjustable hood, allowing you to stay warm even in the hardest conditions.The hood is incredibly comfortable since they feel smooth and silky on your skin. They also effortlessly conform to the shapes of your head, so they fit comfortably snug. This makes sure that no matter what you are doing throughout the day, you will feel comfortable.
Stay Chic With IKAZZ Winter Puffer Coat
The IKAZZ puffer coat can be the ideal choice for you if you're seeking for a winter coat that will keep you warm and make you seem fashionable.
Our puffer coat generates visually slimming effects thanks to a unique parallel stitching pattern. To provide the appearance of a thinner profile, parallel quilting uses many layers of cloth. With this unique method, IKAZZ winter puffer coats make you look slimmer and also give your apparel an airbrushed appearance. We can fit a variety of folks with our traditional style. A traditional decision is always the right one if you're unsure about what to make.
Conclusion
Consider buying an IKAZZ puffer coat if you want to keep warm and fashionable all winter. It will not only keep you warm and comfortable, but it can also give your clothing a little more flair. A puffer coat is thus absolutely something to think about whether you're searching for an additional layer of warmth or just something distinctive to wear this winter. Reach out to IKAZZ at any time!