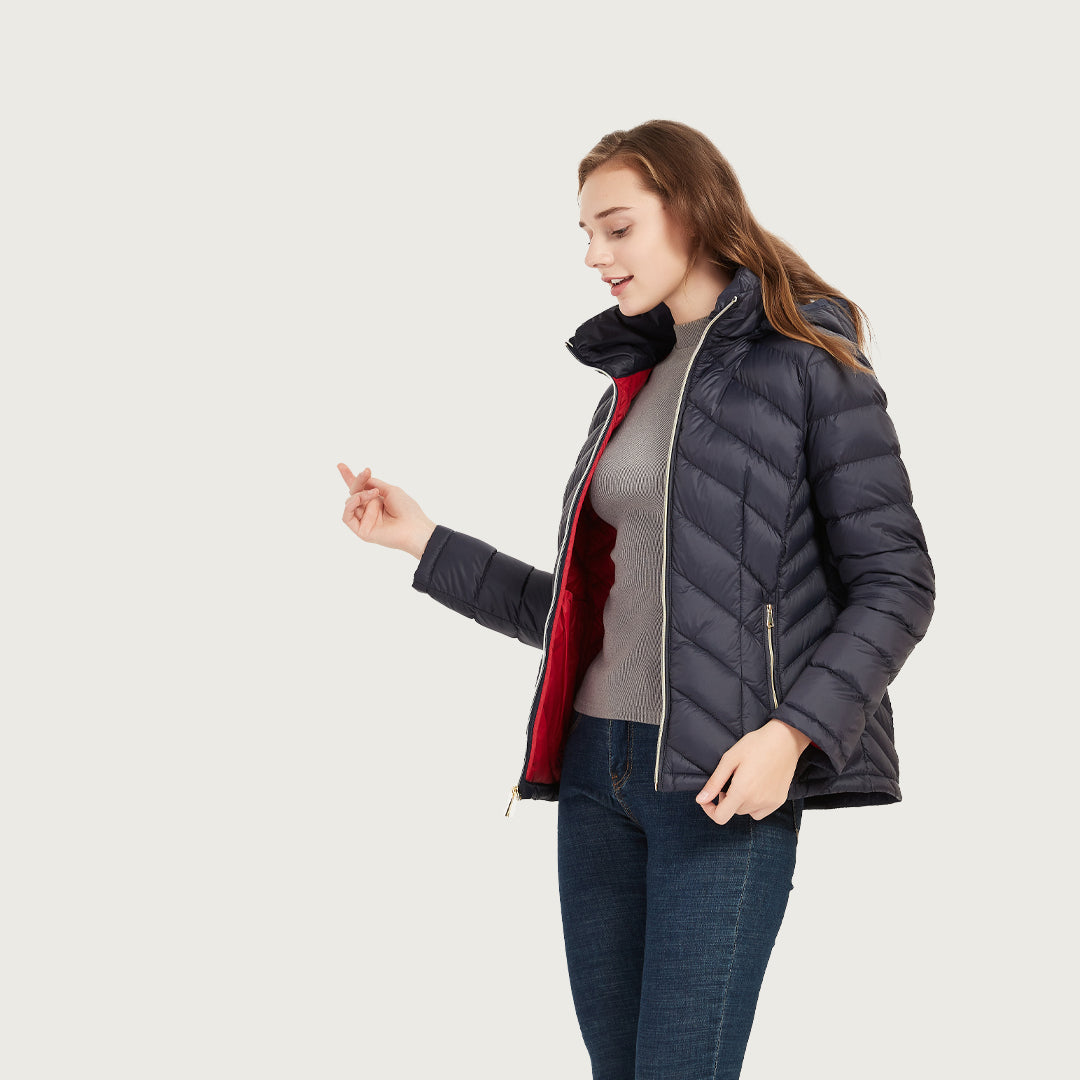 Why Cropped Puffer Jackets Are The Ideal Combination of Comfort and Fashion in Winter
It's time to change your winter wardrobe because there is an undeniable cold in the air. A cropped puffer jacket is the one crucial item you must have this season. It will not only keep you warm and comfortable on those chilly mornings, but it will also make you look better than ever. This adaptable jacket is sure to draw attention and give you the feeling that you can accomplish anything, whether you're going out for coffee or a night on the town. Why then wait? Let's explore how a cropped puffer jacket may be the perfect winter staple for any stylish person!
Why You Should Get a Cropped Puffer Jacket
Nothing is cozier than a cropped puffer jacket when the chilly winds start to howl. For those chilly days, this coat is ideal for wrapping up and staying warm. These are the top five reasons to buy a cropped puffer jacket this winter:
The cropped style is adaptable. As the temperature drops below freezing, you may layer it with other clothing for added warmth or pair it with jeans or leggings for a more laid-back style.
Most body shapes look appealing in the cropped length. The cropped length will enhance your body shape while offering sufficient coverage.
It can be worn for work or as a weekend getaway coat. The cropped length of this jacket makes it adaptable enough to wear outside of the winter season, whether you're commuting to work or taking your dog for a walk on a cold day.
The cloth is strong and lightweight. Even outside are bitterly chilly, a high-quality puffer jacket is be built of a lightweight fabric that will keep you warm and cozy.
Why Are IKAZZ Cropped Jackets Necessary for the Winter?
Our cropped puffer jacket will keep you cozy and protected from the cold by adding a little more insulation. You can choose a jacket that exactly matches your personality and sense of style among the many colors and designs we offer. They can be used as an additional layer on cooler evenings or as an outer layer on chilly days. Also, a cropped puffer jacket can dress up your look and make you appear fashionable and chic. IKAZZ cropped jackets are affordable and environmentally friendly because they are made of animal-free natural fabrics and have a high-density, water- and wind-resistant construction. Consider purchasing an IKAZZ cropped puffer jacket this winter so you may feel fashionable and cozy at the same time!
Conclusion
The IKAZZ cropped puffer jacket is ideal for you if you're seeking for a fashionable, cozy jacket that can withstand bitter environment. This jacket's adaptable design and sturdy construction make it ideal for keeping you warm on chilly days or sprucing up any outfit. Also, everywhere you go, the IKAZZ Puffer Jacket is likely to draw attention thanks to its feminine embellishments and attractive shape. Let's acquire your cropped puffer jacket from IKAZZ right away!