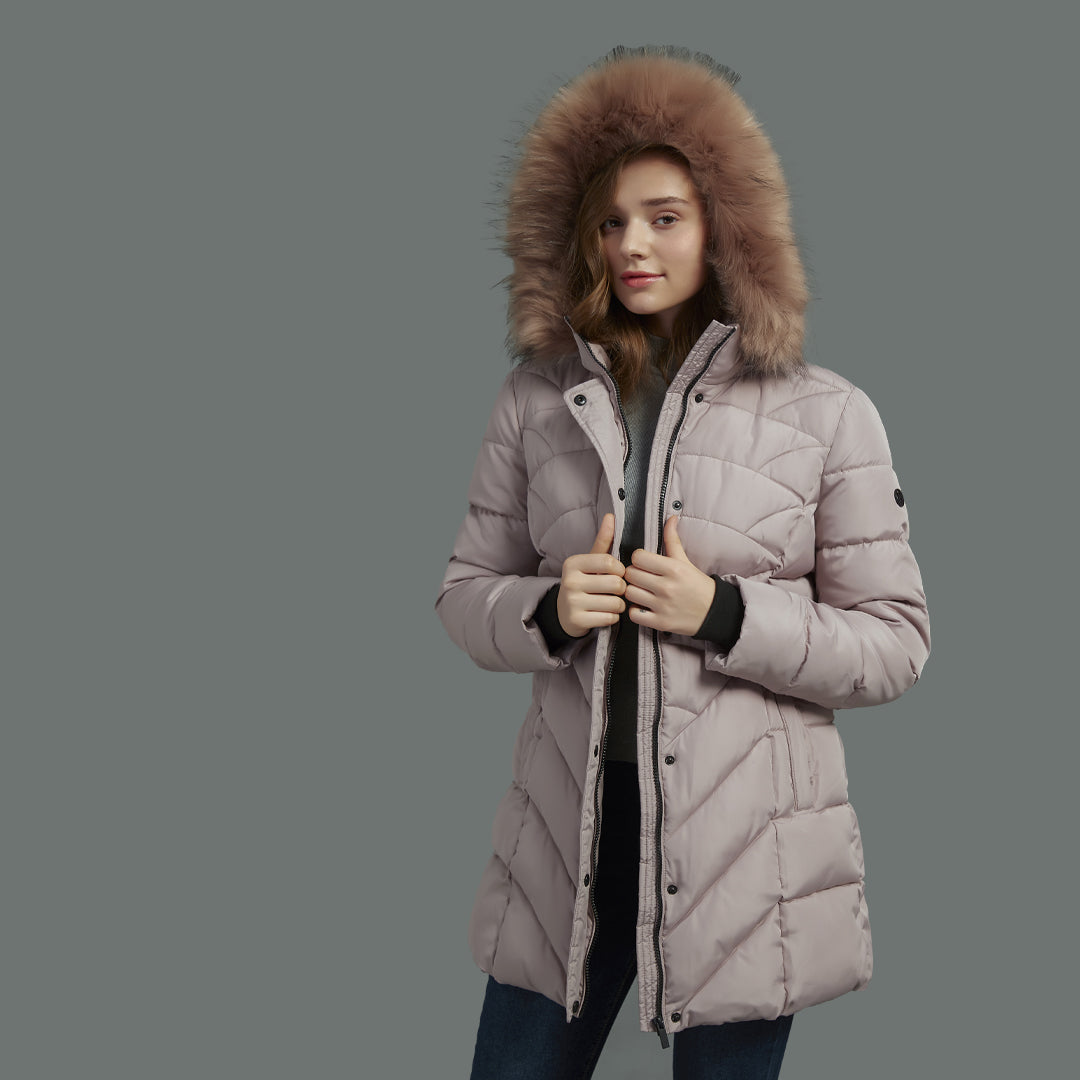 IKAZZ Puffer Jacket Women: Cozy and Environmentally Friendly Fashion
It's hardly surprising that eco-friendly design is getting more trendy because people are becoming more aware of climate change and environmental challenges. IKAZZ puffer jackets for ladies are one of your warm-weather clothing options. They're not only fashionable and useful, but they're also helping the environment. We'll discuss why the IKAZZ puffer jacket for women is your best choice.
An excellent eco-friendly clothing option for women is the IKAZZ puffer jacket. They can keep you warm in chilly weather and are created from natural materials that aren't tested on animals. Our clothing is made with a brand-new fabric called thermolite. It is lightweight, strong, and performs well in the cold. It has a 3D hollow design that offers excellent filling power and resilience. When it comes into touch with water, it may quickly dry out, which will give you fantastic comfort.
You may wear IKAZZ puffer jacket women all year long because they are fashionable and cozy. IKAZZ jackets for women are useful in addition to being environmentally friendly.
IKAZZ puffer jacket for ladies traps warm air to keep you warm. The clothing is constructed of synthetic windproof material, which keeps you warm on chilly days by preventing your body from losing heat to the wind.
IKAZZ puffer jackets include strategically positioned insulation, all of which combine to form a cozy thermal barrier. Its insulation layer helps the jacket retain heat, keeping you comfortable all day.
IKAZZ puffer jackets are a terrific option whether you're hitting the slopes or just looking for something to keep you warm on chilly days. They keep you dry and toasty in chilly weather since they are windproof and waterproof.
For Those Who Have Ecological Concerns
Choosing environmentally responsible clothes has numerous advantages. First off, because they utilize less energy and resources than animal-based components, using animal-free materials is better for the environment. Moreover, sustainable and environmentally beneficial natural textiles are frequently used to create eco-friendly clothes.
Some individuals think that dressing sustainably might enhance one's self-esteem because it communicates concern for the environment. Choosing ecologically friendly clothing can save money in addition to being cost-conscious. For instance, many high-quality eco-friendly products can be found at lower costs than their traditional alternatives.
Conclusion
We must take action to safeguard ourselves against pollution's damaging impacts as the planet becomes more and more polluted. Dressing correctly for the weather is one method to do this. You may contribute to protecting the environment and your health by buying puffer jackets manufactured from eco-friendly materials. Begin your journey right away with IKAZZ!