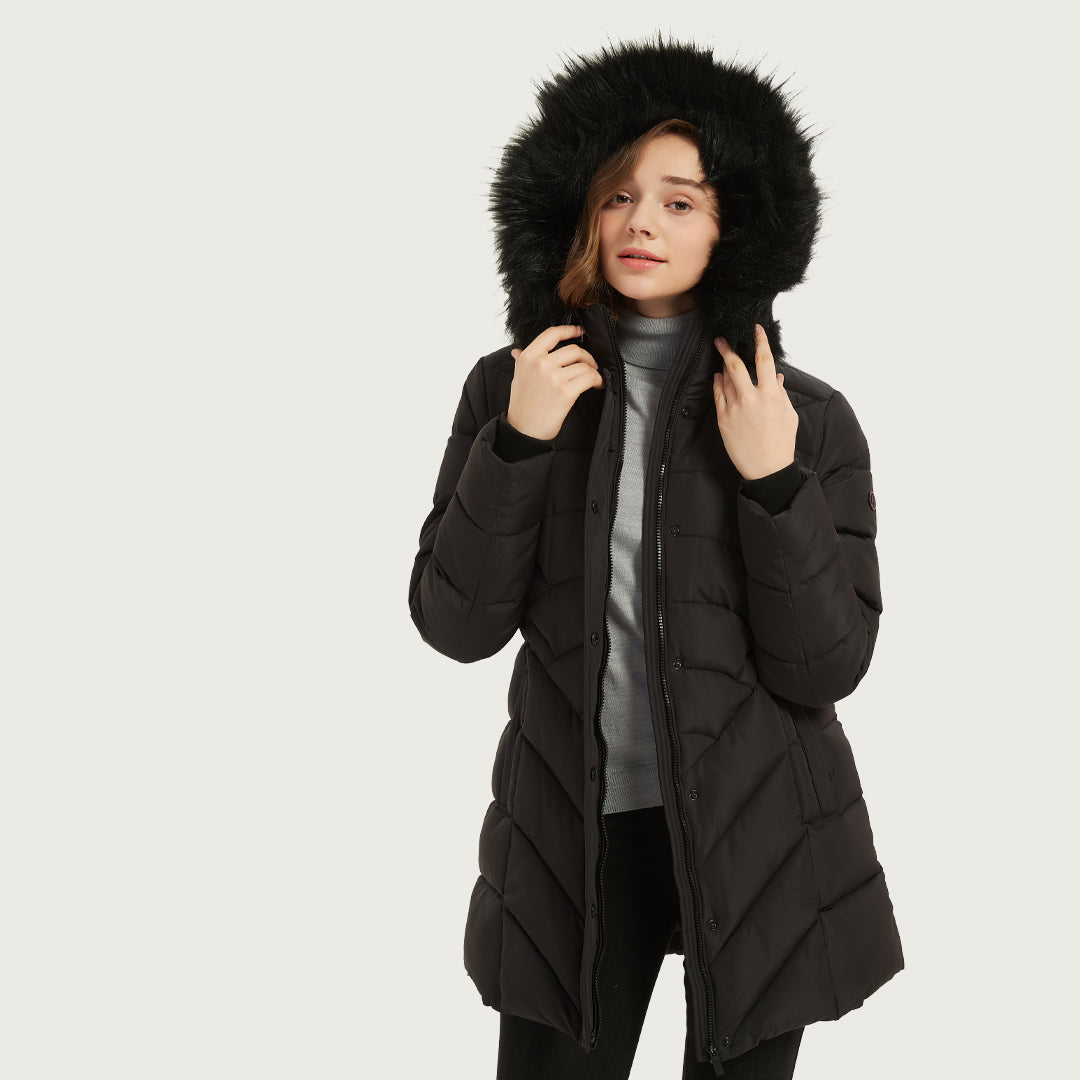 Why You Need a IKAZZ Black Puffer Jacket Your Winter Wardrobe
Go no further than the black puffer jacket for a fashionable yet useful addition to your winter collection. This multipurpose piece of clothing serves as both a statement of style and a need for staying warm in the chilly months. We'll discuss why you require an IKAZZ black puffer jacket You won't want to pass on this must-have item because of its timeless elegance and unrivaled warmth!
 Information of IKAZZ Black Puffer Jacket
One of the most crucial considerations when purchasing a winter jacket is maintaining warmth. With ease, you can withstand winter's subzero temperatures thanks to the warmth-to-weight ratio of our black puffer jacket. These keep you warm all winter long with the help of the strong pockets in fleece fabric. You keep warm all winter long thanks to these pockets' ability to hold heat and trap air. The fleece material is also cozy and soft. Moreover, RIB-KNIT cuffs are made to be windproof and maintain warmth.
For winter, the black puffer jacket with a removable faux fur hood is ideal. The well-designed, detachable hood on this jacket makes it simple to modify the level of warmth. The hood's ultra-soft and cozy faux fur will keep you warm without adding a lot of weight or bulk.
You may freely adjust the elastic hood chord to create a cozy and secure fit while still allowing you to move around. The airflow and general comfort while working or exercising can also be improved with adjustable cords.
Selecting the Right Size for a Black Puffer Jacket
Any winter wardrobe needs a black puffer jacket. It keeps you warm and can be worn with many different outfits to create various appearances. We have a variety of sizes available for you to pick from, including XS, S, M, L, and XL. And remember to consider the following measurements while determining your ideal puffer jacket size: shoulder, bust, waist, etc. Visit our website if you'd want more information about size.
Conclusion
The IKAZZ black puffer jacket will keep you toasty on chilly winter days. The jacket's fabric is strong and water-resistant, and it has a hood you can zip up to protect your head and ears from the elements. Also, the puffer jacket has extra-large side pockets that make it simple to hold your items while you're outside in the chilly weather. Why are you holding out? Contact us at any time for additional information.