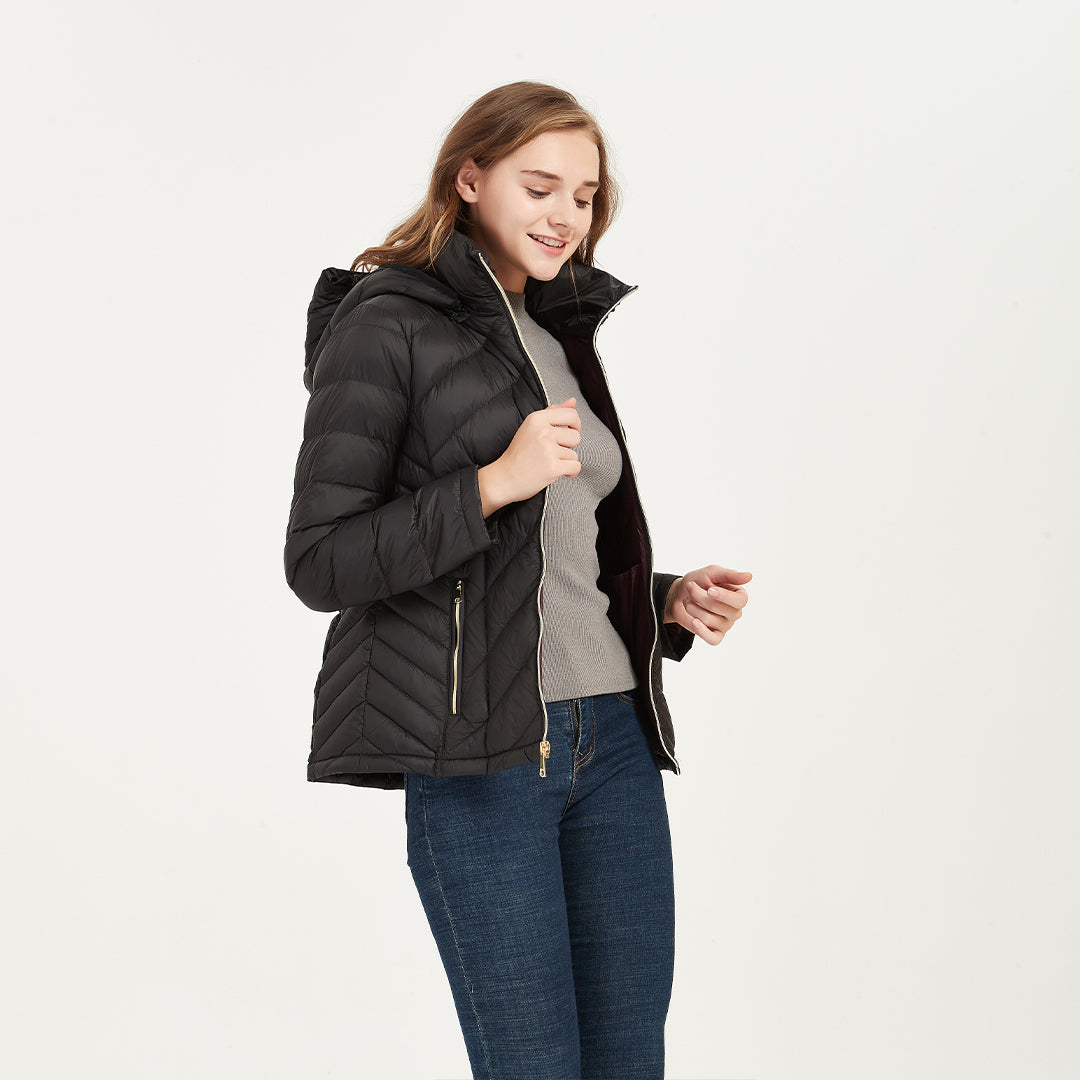 Why IKAZZ's Cropped Puffer Jackets for Women are a Must-Have for Your Winter Wardrobe
As winter approaches, it's essential to upgrade your wardrobe with warm and cozy clothing. The cold months can be harsh, but that doesn't mean you can't look stylish while staying comfortable. At IKAZZ, we believe that a winter wardrobe should not only be functional but also reflect your personal style. Our cropped puffer jackets for women are a must-have addition to any winter wardrobe, providing exceptional insulation without compromising on style.
Why choose a puffer jacket
Puffer jackets have been around for decades, but they've gained popularity in recent years due to their ability to provide warmth and comfort in even the coldest weather conditions. Our IKAZZ cropped puffer jackets for women are designed with high-quality insulation that traps heat to keep you warm and comfortable. With its perfect combination of style and functionality, our puffer jackets are a fantastic choice when temperatures drop below zero.
One of the most significant advantages of our puffer jackets is their versatility and convenience. They can be dressed up or down depending on the occasion, making them a great choice for any winter outfit. You can wear them when running errands in the city or going out for dinner, and they'll make you look stylish while keeping you warm and comfortable. Moreover, our puffer jackets come in various colours, so you're sure to find one that suits your taste.
Our cropped puffer jackets for women feature a sleek and flattering design that accentuates your figure while allowing you to move comfortably. Not only do they provide warmth, but they also serve as a fashion statement. Pair them with jeans, leggings, or dresses, and you're good to go. Our puffer jackets are available in various sizes, so you can find one that fits you perfectly.
Why choose our products
When it comes to travelling, our puffer jackets are lightweight and easy to pack, making them an ideal travel companion. You don't have to sacrifice style for comfort when you're on the go. Our IKAZZ cropped puffer jackets for women allow you to have both. They offer excellent insulation without being bulky, so you can move around freely while exploring a new city or taking a hike in the mountains.
Caring for your IKAZZ cropped puffer jacket is easy and straightforward. Follow the care instructions on the label, and your jacket will look as good as new for years to come. We've designed our puffer jackets with high-quality materials, ensuring that they'll withstand harsh weather and last for many winters.
Conclusion
In conclusion, IKAZZ's cropped puffer jackets for women are a must-have addition to any winter wardrobe. With their exceptional insulation, versatility, convenience, and style, our puffer jackets will keep you warm and comfortable throughout the colder months. Upgrade your winter wardrobe with an IKAZZ puffer jacket today, and stay cozy and fashionable all winter long.