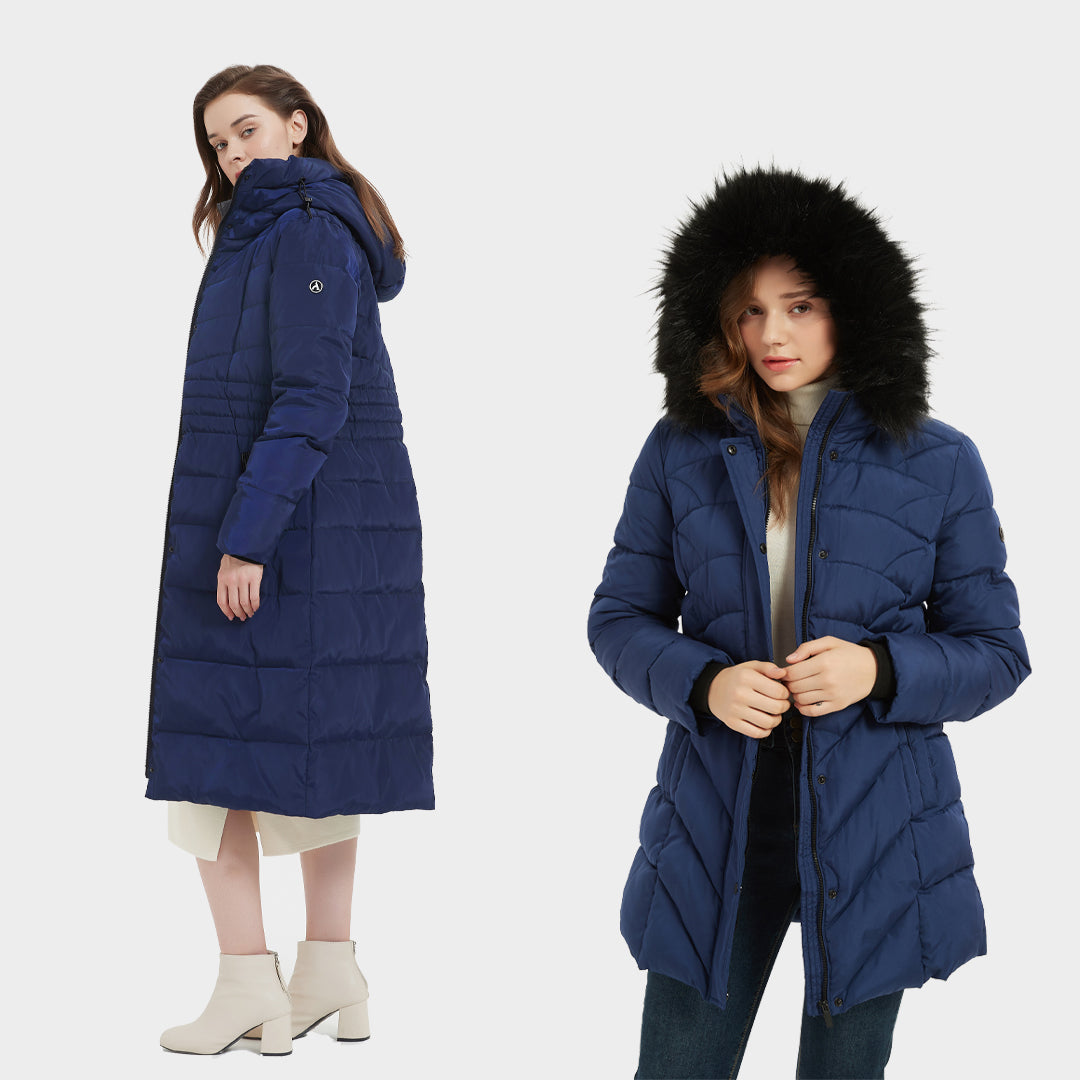 Why IKAZZ's Puffer Jackets for Women are a Must-Have for Your Winter Wardrobe
Winter is just around the corner, and if you haven't already started thinking about your winter wardrobe, now is the time to do it. One item that should definitely be on your shopping list is a puffer jacket, and if you're looking for the best of the best, look no further than IKAZZ's puffer jackets women.
Explanation of why puffer jackets are a must-have for winter wardrobes
Puffer jackets have been a staple of winter fashion for decades, and for good reason - they provide unparalleled warmth and comfort. The insulation used in IKAZZ's puffer jackets is top-notch, ensuring that you'll stay cozy even in the coldest of temperatures. Unlike other winter coats that may leave you feeling bulky or heavy, puffer jackets are lightweight and easy to move in, making them perfect for outdoor activities like skiing or snowshoeing. Plus, the puffiness of the jackets creates air pockets that trap warm air close to your body, keeping you insulated from the elements.
But it's not just about warmth - puffer jackets are also incredibly versatile and convenient. They can be dressed up or down depending on the occasion, making them a great investment piece for any wardrobe. Pair them with leggings and sneakers for a casual look, or dress them up with jeans and ankle boots for a more formal ensemble. And because IKAZZ's puffer jackets are available in a variety of colors and styles, you're sure to find one that suits your personal taste and style.
Brief overview of IKAZZ's puffer jacket women
One of the best things about puffer jackets is their ability to pack down small, making them perfect for travel. Whether you're jetting off to a ski vacation in the mountains or just headed to a colder climate for a weekend getaway, IKAZZ's puffer jackets are easy to pack and won't take up too much room in your suitcase. And because they're so lightweight, they won't add unnecessary bulk to your luggage.
When it comes to choosing a puffer jacket, quality is key. IKAZZ's puffer jackets are made with high-quality materials that are designed to last, ensuring that you'll be able to enjoy your jacket for many winters to come. Plus, they're machine washable, making them easy to care for and maintain.
Conclusion
In conclusion, IKAZZ's puffer jackets women are a must-have addition to any winter wardrobe. With their unbeatable combination of comfort, warmth, versatility, and convenience, you won't regret adding one (or two, or three!) to your closet this season. Whether you're hitting the slopes for a ski vacation or just running errands around town on a chilly day, our puffer jackets will keep you warm and stylish all winter long. So don't wait - head to our website today and find the perfect puffer jacket for you!