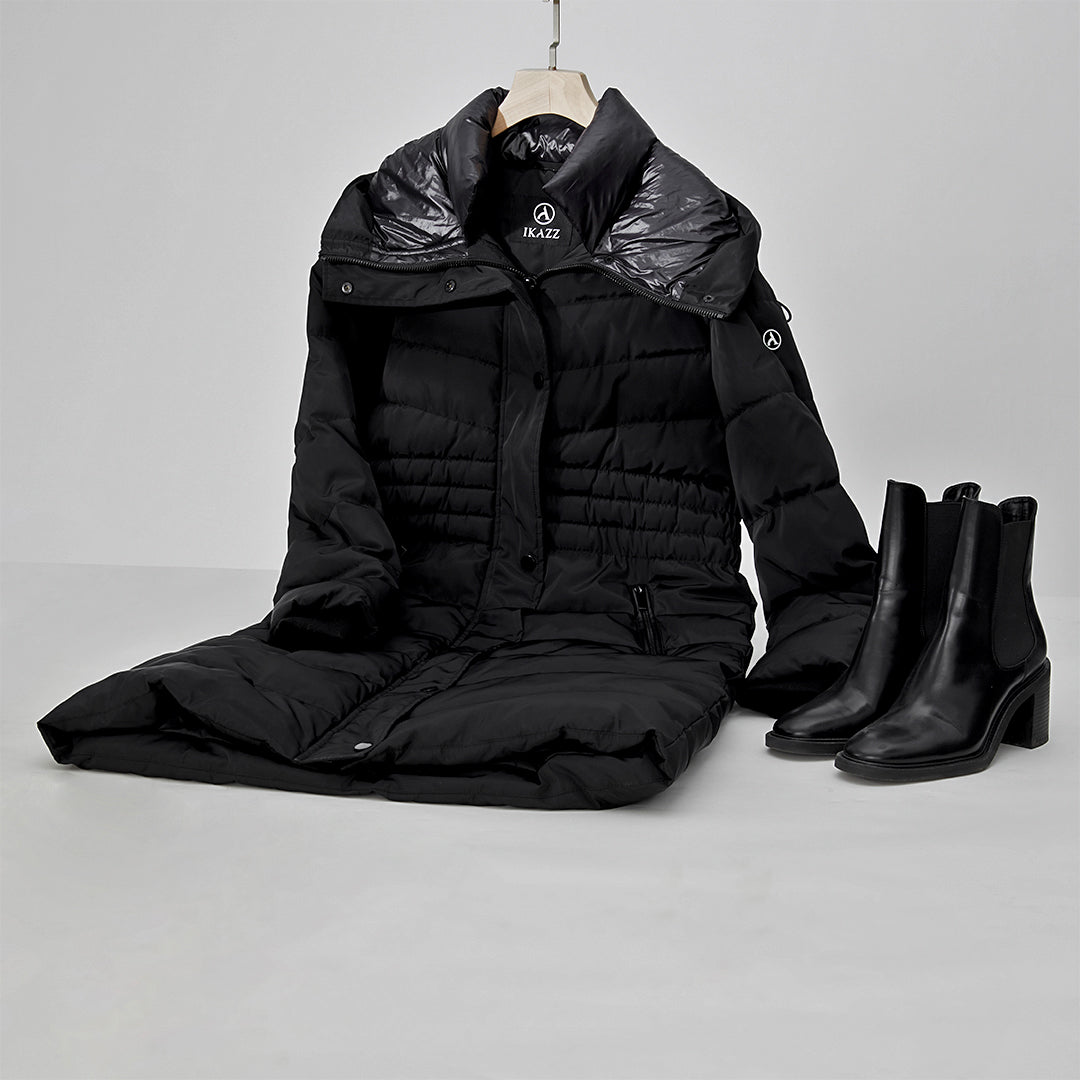 Why IKAZZ's Long Puffer Jacket Women is the Perfect Winter Coat
Winter is a season that demands extra care and attention when it comes to dressing up. While looking stylish might be important, staying warm is crucial in order to avoid catching a cold or getting sick. IKAZZ's Long Puffer Jacket Women is the perfect solution to this problem. This jacket strikes a balance between style and effectiveness, making it an excellent choice for any woman.
What are our advantages
Our jacket is made of high-quality materials that are designed to keep you warm even in the coldest temperatures. The synthetic insulation material inside the jacket traps the heat inside and keeps you cozy. This means that you can stay outside for longer without worrying about getting too cold. Additionally, the lightweight material doesn't weigh you down, which makes it easy to move around and go about your day.
One of the best features of our jacket is its drop hood. The hood provides extra coverage for your head and neck, protecting you from harsh winds and snowfall. You can easily adjust the hood to fit your head size comfortably. The full-length zipper also gives you the flexibility to control how much air you let into your coat, so you can adjust your temperature as needed.
The slim-fit design of the jacket accentuates your curves while keeping you warm. You can wear it with any outfit, whether it's a dress, skirt, or pants. The jacket is available in several colors, so you can choose the one that suits your style best. This versatility ensures that you don't have to compromise on style when choosing a functional winter coat.
IKAZZ commitment
IKAZZ's commitment to providing top-quality products at affordable prices is evident in this jacket. Investing in this long puffer jacket for women is a wise choice for anyone looking for a warm and stylish winter coat. It's an item that will last for many winters to come and will keep you warm and comfortable no matter where you go.
Conclusion
In summary, IKAZZ's Long Puffer Jacket for Women is the perfect winter coat. It's made of high-quality materials that keep you warm and protected from harsh winter conditions. The drop hood, full-length zipper, and slim-fit design ensure that you stay stylish while also being comfortable. This jacket offers excellent value for money and is an investment that will last for years to come.