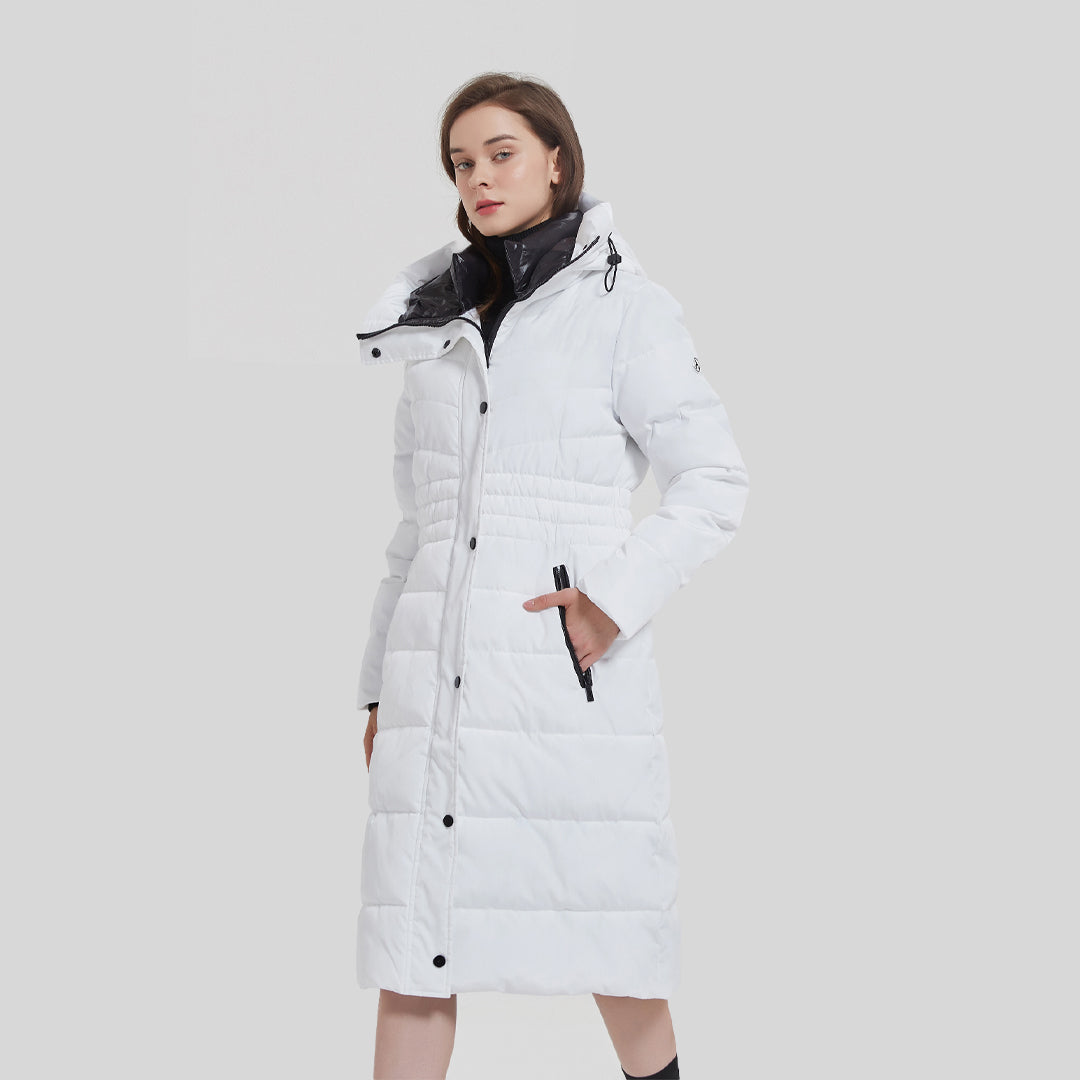 Stay Cozy and Chic with IKAZZ's Long Puffer Jacket Women
Winter is a season of joy and merriment, but it can also be harsh and unforgiving. The cold winds and snowfall can make it challenging to step out of the house, but with IKAZZ's long puffer jacket women, you don't have to worry about the weather anymore.
Benfefits of IKAZZ puffer jacket
Our long puffer jacket is designed to keep you cozy and comfortable while making you look stylish and chic. The drop hood of the jacket provides extra coverage for your head and neck, protecting you from chilly winds and snowfall. The hood can easily be adjusted to fit your head size comfortably.
The jacket is made of high-quality materials that are durable, lightweight, and water-resistant. It's filled with synthetic insulation material that traps heat inside and keeps you warm all day long. The jacket is slim-fit, which means it accentuates your curves while keeping you warm. It comes in several colors, so you can choose the one that best matches your style.
One of the best things about our long puffer jacket is its versatility. You can wear it with any outfit, whether it's a dress, skirt, or pants. The jacket will complete your winter outfit and give you the confidence to step out and take on the world.
Our puffer jacket also boasts exellent design. The cuffs are made of rib-knit fabric which helps to make the design more comfortable and retain warmth. The coat has two pockets on the outside, specifically fleece-lined hand warmer pockets. Additionally, the length of the coat is mid-calf which provides complete coverage for better protection. The waist features a special parallel quilting design that creates a slimming effect. The coat has a two-way zipper that can be unzipped from the bottom for better range of motion or ventilation. The inside of the hood has a stand collar to keep out wind and provide warmth. The hood is adjustable and non-detachable, with an extended hood trim that helps to further shield and keep warm in extreme weather conditions.
IKAZZ's commitment
At IKAZZ, we believe in providing our customers with top-quality products at affordable prices. Our long puffer jacket for women is an excellent investment for anyone looking for a warm and stylish winter coat. The jacket is also machine washable, which means you can wear it for a week without worrying about cleaning it.
Conclusion
In conclusion, if you're looking for a winter coat that will keep you cozy and chic, look no further than IKAZZ's long puffer jacket for women. With its high-quality materials, drop hood, and slim-fit design, this jacket is perfect for any occasion. Don't let the cold weather stop you from stepping out in style. Try our long puffer jacket today, and experience the warmth and comfort that only IKAZZ can provide.