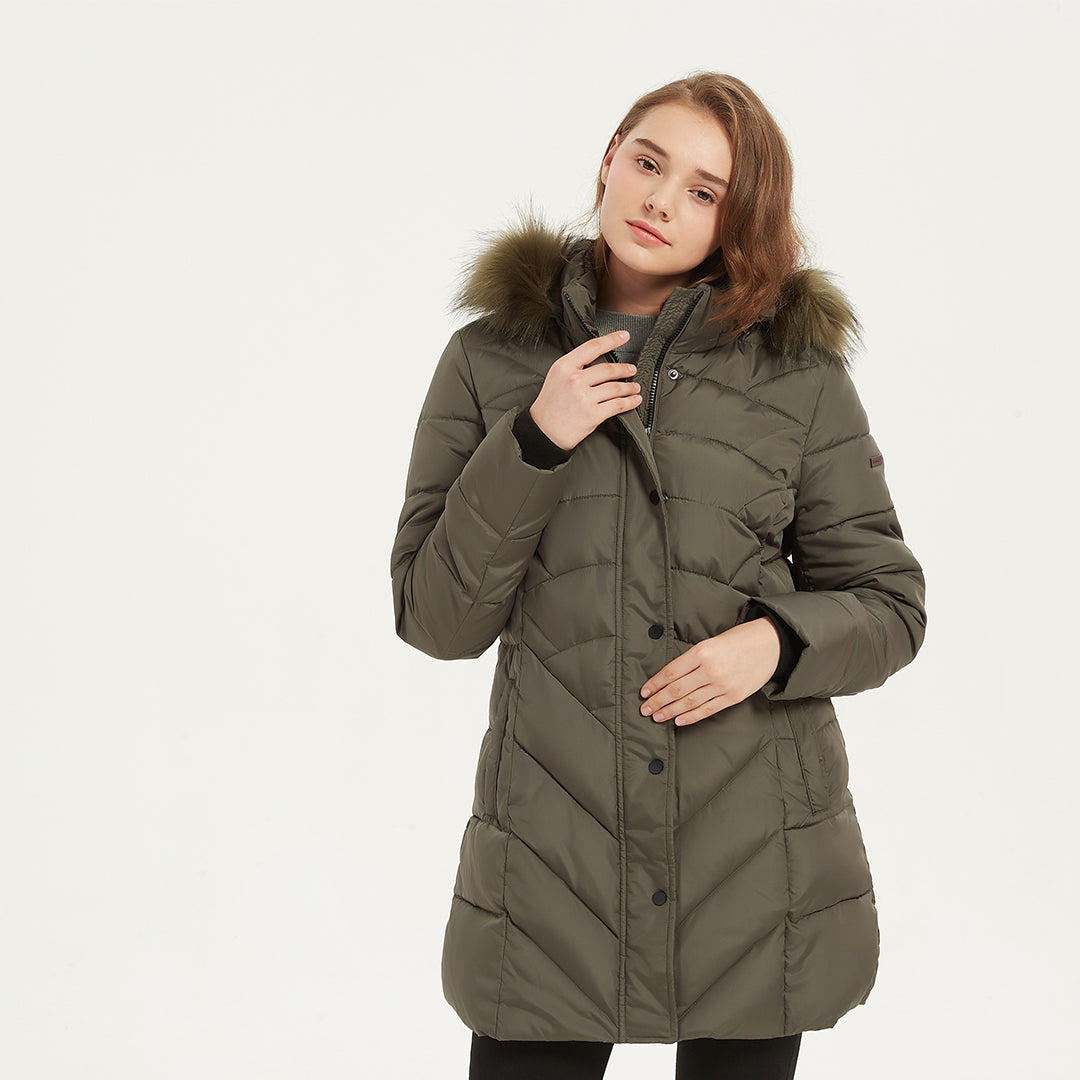 Why IKAZZ's Puffer Coat Women Should Be Your Winter Essential
Winter is a season that can be both exciting and challenging, especially when it comes to finding the right clothing to keep you warm and comfortable. A good winter coat is an essential item for anyone living in colder climates, but with so many options available, it can be tough to know where to start. However, at IKAZZ, we've made it easy for you by offering our Puffer Coat Women collection.
Stay fashion in this winter with IKAZZ
Our puffer coats are designed not only to be fashionable but also functional. Our team has carefully crafted them using insulation and water-resistant fabrics, ensuring that they keep you warm and dry no matter what the weather has in store. Whether you're going on an outdoor adventure or just running errands around town, our Puffer Jacket with Hood Women will keep you cozy and comfortable.
One of the things we love most about our Puffer Coat Women collection is its versatility. We understand that everyone has their own unique style, which is why we designed our puffer coats to be easily customizable. The elasticized waist and cuffs create a flattering silhouette. Along with this, our puffer coats feature plenty of pockets for storage, allowing you to keep your essentials close at hand without sacrificing style.
High-quality jacket at IKAZZ
However, what really sets our puffer coats apart is their quality. Our team has designed them using high-quality materials and expert craftsmanship, making sure that they are built to last. When you choose IKAZZ's Puffer Coat Women, you won't have to worry about replacing your winter coat every year. Instead, you can trust that your coat will continue to keep you warm and stylish for years to come. The cuffs are made of rib-knit fabric which helps to make the design more comfortable and retain warmth. The coat has two pockets on the outside, specifically fleece-lined hand warmer pockets. Additionally, the length of the coat is mid-calf which provides complete coverage for better protection. The waist features a special parallel quilting design that creates a slimming effect. The coat has a two-way zipper that can be unzipped from the bottom for better range of motion or ventilation. The inside of the hood has a stand collar to keep out wind and provide warmth. The hood is adjustable and non-detachable, with an extended hood trim that helps to further shield and keep warm in extreme weather conditions.
Conclusion
In conclusion, there are countless reasons why IKAZZ's Puffer Coat Women should be your winter essential. They are practical, versatile, and built to last. Whether you're looking for a coat to wear on your daily commute or for outdoor adventures, our puffer coats have got you covered. So why not choose IKAZZ's Puffer Coat Women this winter and stay warm and comfortable all season long?