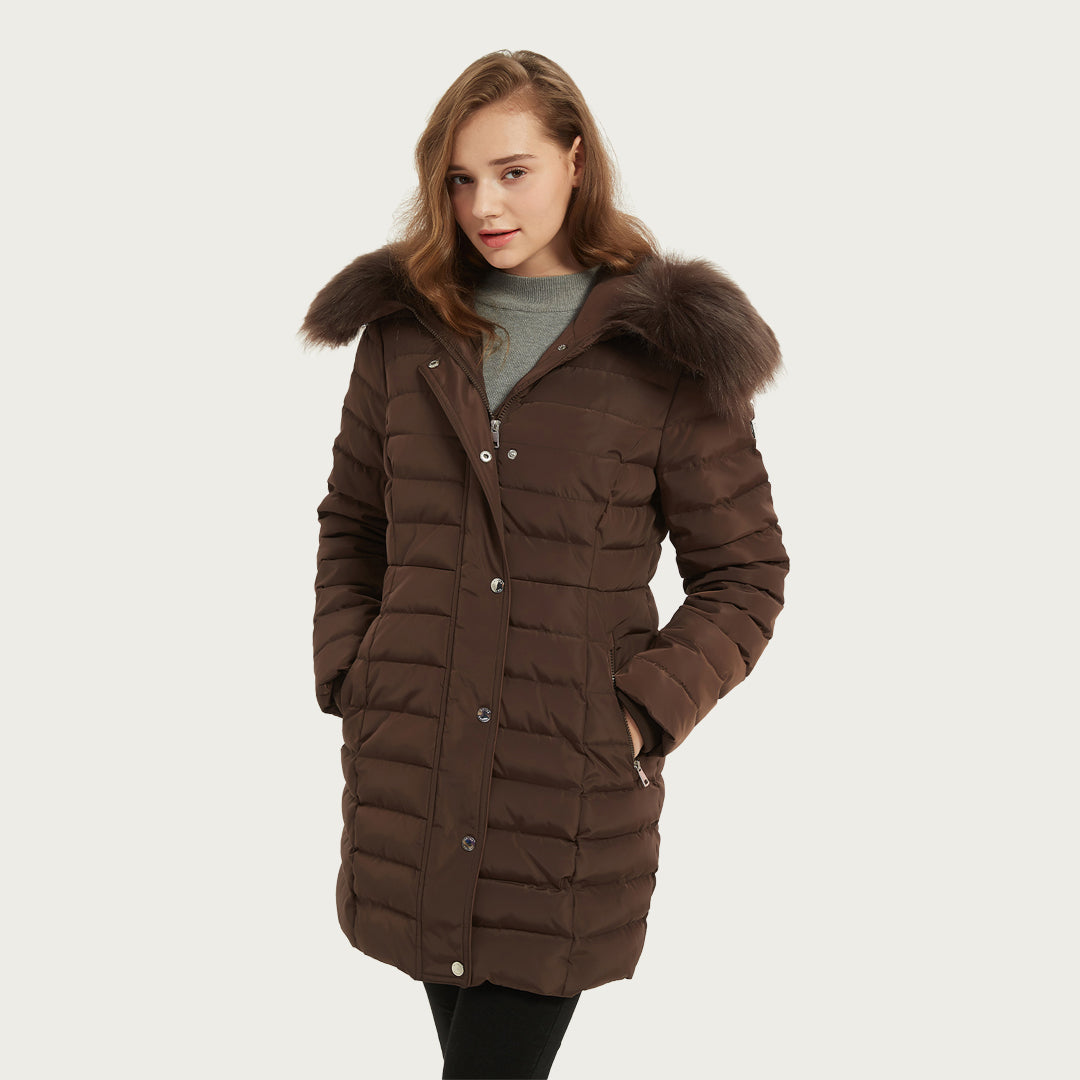 Stay Warm and Fashionable with IKAZZ's Puffer Coat Women
When it comes to winter clothing, warmth is often the top priority. However, with IKAZZ's Puffer Coat Women collection, you don't have to sacrifice style for comfort. Our puffer coats are designed to keep you both warm and fashionable, making them the perfect addition to any cold weather wardrobe.
Excellent craftsmanship
Made from high-quality materials, including water-resistant fabrics and insulated linings, our puffer coats are designed to withstand even the coldest of temperatures. With expert craftsmanship and attention to detail, each coat is made to last season after season.
One of our top picks from the collection is the Puffer Jacket with Hood Women. This coat features a stylish and functional design that is perfect for any occasion. The big drop hood protect you from wind on the weather, while the elasticized waist and cuffs create a flattering silhouette. Plus, the zippered pockets provide ample space for storing essentials like your phone, keys, or wallet.
Suitable for all occasions
Whether you're running errands around town or hitting the slopes for some winter fun, our Puffer Coat Women collection has got you covered. With a variety of colors and styles to choose from, you can find the perfect puffer coat to match your personal style.
But what really sets our puffer coats apart is their quality. At IKAZZ, we believe in creating products that are built to last. Our puffer coats are made with durability in mind, so you won't have to worry about replacing your coat every year.
Environmentally friend material
In addition to their practicality and style, our puffer coats are also eco-friendly. We use sustainable materials in our production processes, ensuring that our products have a minimal impact on the environment. The use of THERMOLITE® as a stuffing material provides super warmth to the product. THERMOLITE® is a synthetic insulation material that is designed to provide excellent warmth even in wet conditions, making it a popular choice for outdoor gear and apparel.
Polyester fiber fillers are also commonly used for their insulating properties, which help to trap heat and keep the body warm. This type of filler is lightweight and compressible, making it an ideal choice for products that need to be packable.
Polyester and nylon are both synthetic materials that are known for their durability and resistance to moisture. Using these materials as linings helps to enhance the performance of the product, making it more durable and comfortable to wear.
Conclusion
In conclusion, if you're looking for a warm and stylish coat to take on winter, then look no further than IKAZZ's Puffer Coat Women collection. With their high-quality materials, expert craftsmanship, and eco-friendly production, our puffer coats are the perfect addition to any cold weather wardrobe. Stay warm and fashionable this winter with IKAZZ.