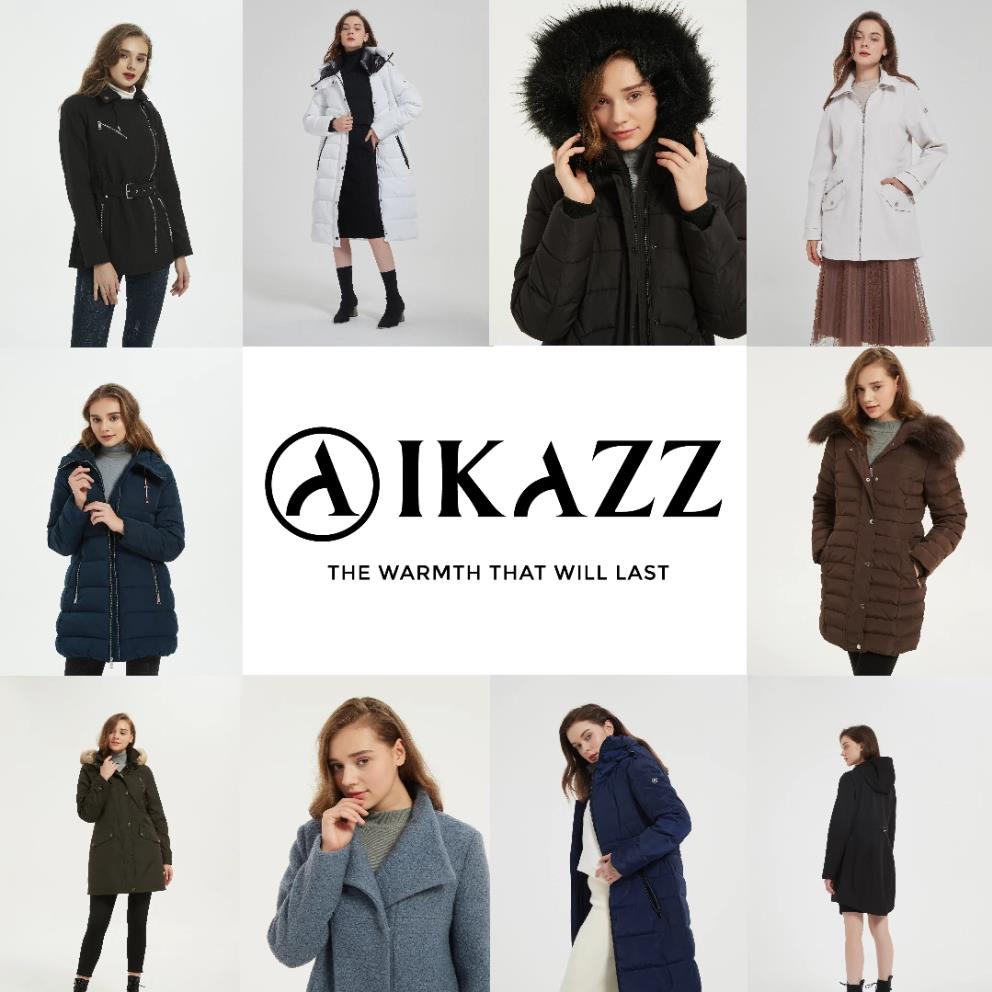 Why IKAZZ Women Puffer Coat Should Be Your Winter Essential
When it comes to winter clothing, finding a balance between style and functionality is crucial. Luckily, the IKAZZ Women Puffer Jacket achieves just that. Not only does it keep you warm and protected against harsh winter weather, but it also looks great while doing it.
IKAZZ's standout featurers
One of the standout features of our jacket is its construction. It's made with durable yet lightweight materials, which means you won't feel weighed down or restricted while wearing it. This is especially important for outdoor activities like hiking or skiing, where mobility is key. The insulation is also quilted, which helps distribute heat evenly throughout the jacket, keeping you warm and comfortable even in sub-zero temperatures.
Another impressive aspect of the IKAZZ Women's Puffer Jacket is hood. The added coverage from the hood is essential for protecting your face and head from wind, snow, and rain.
Comfort is also a top priority for the makers of this jacket. The soft inner lining provides a cozy and comfortable feeling against your skin, while the slim fit cut accentuates your curves without feeling too tight or restrictive. This makes it easy to layer underneath the jacket without feeling bulky or uncomfortable.
But perhaps one of the most appealing aspects of our jacket is its stylish design. The sleek, modern look of the jacket ensures that you'll look good while staying warm and comfortable. And with a variety of colors and sizes available, you're sure to find the perfect jacket to suit your personal style.
Overall, our Women's Puffer Jacket is a must-have for any winter wardrobe. Its stylish design and high-quality construction make it a versatile piece that can be worn for a variety of outdoor activities or casual occasions. The combination of protection and comfort ensures that you'll stay warm and cozy no matter how harsh the winter weather gets.
Conclusion
In conclusion, investing in the IKAZZ Women's Puffer Jacket is a smart choice for anyone looking for ultimate comfort and protection during the winter months. With its high-quality construction, stylish design, and thoughtful features, it's sure to become one of your favorite pieces of clothing. Don't wait any longer and order your IKAZZ Women's Puffer Jacket with Hood today!