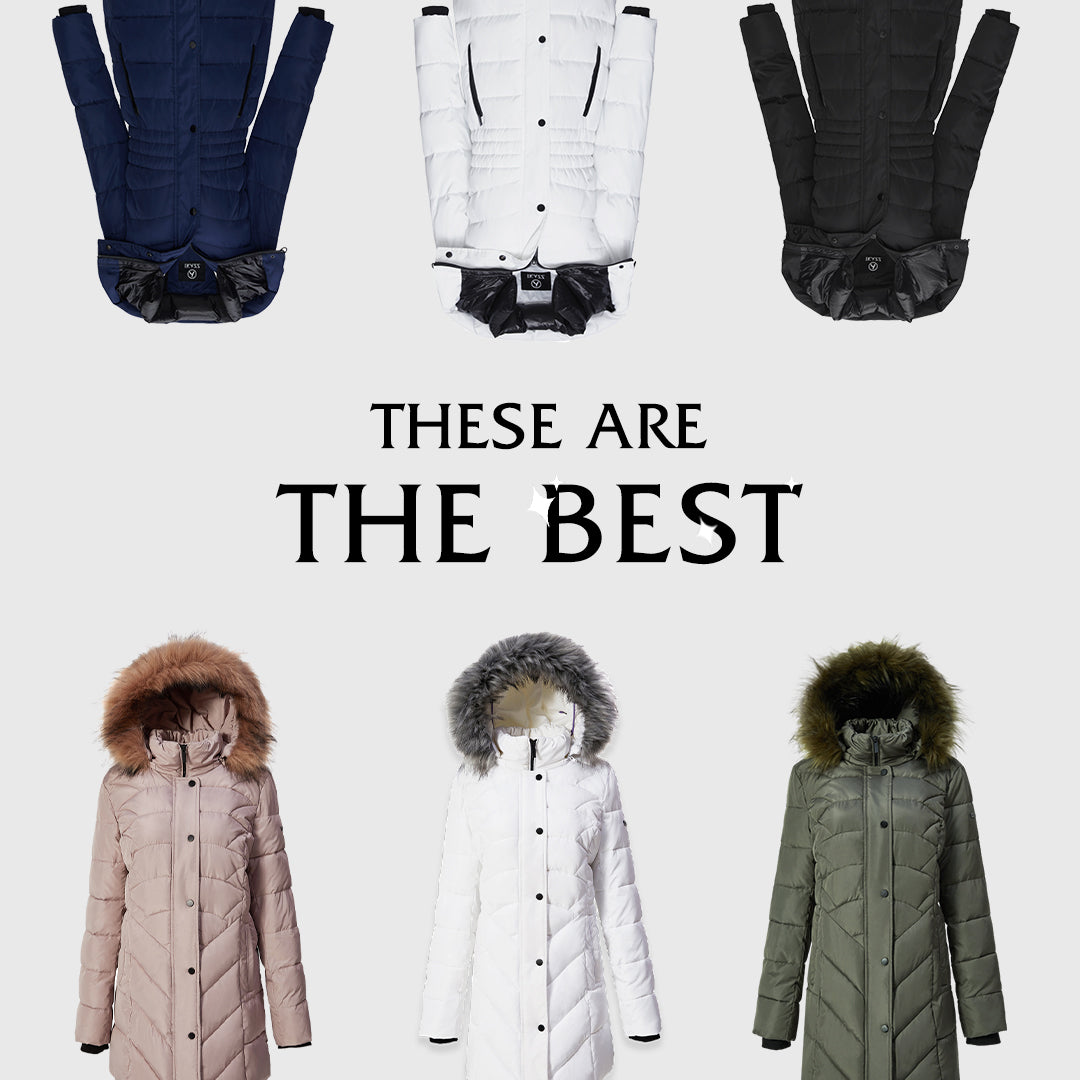 Experience Ultimate Comfort and Protection with IKAZZ Women's Puffer Jacket
When it comes to winter jackets, functionality and fashion don't always go hand in hand. But with the IKAZZ Women's Puffer Jacket, you can have the best of both worlds.
High-quality material
Crafted from high-quality materials, this puffer jacket is designed to withstand even the harshest winter weather conditions. The windproof and waterproof construction ensures that you stay dry and comfortable no matter how strong the winds or heavy the snowfall. And with thick insulation, this jacket offers maximum warmth and comfort, perfect for those cold winter months. Another great feature of the IKAZZ Women's Puffer Jacket is its versatility. It's suitable for a wide range of activities, from running errands around town to hiking through the wilderness. And with the added protection of the hood, you can be sure that you'll stay warm and dry no matter where your adventures take you.
Various color options
The IKAZZ Women's Puffer Jacket is available in several colors to match any outfit. Whether you prefer classic black or want to make a statement with bold red, this jacket has you covered. The detachable hood adds an extra layer of protection when you need it, but can easily be removed when you want a sleeker look.
Fashionable design
But what really sets this jacket apart is its fashionable design. With a slim fit cut, this puffer jacket flatters your figure while keeping you warm. The sleek detailing, such as the silver-tone hardware and diagonal zipper, adds a touch of elegance to your winter wardrobe. Whether you're running errands or going out on the town, this jacket is sure to turn heads.
Of course, fashion isn't everything - functionality is key when it comes to winter jackets. Fortunately, IKAZZ Women's Puffer Jacket delivers on both fronts. Its high-quality construction ensures that you stay warm and protected from the elements, while its stylish design keeps you looking your best.
Conclusion
Winter weather can be tough to navigate, but with the right gear, you can conquer anything mother nature throws your way. Stay cozy and fashionable with the IKAZZ Women's Puffer Jacket with Hood - the ultimate winter jacket for the modern woman.