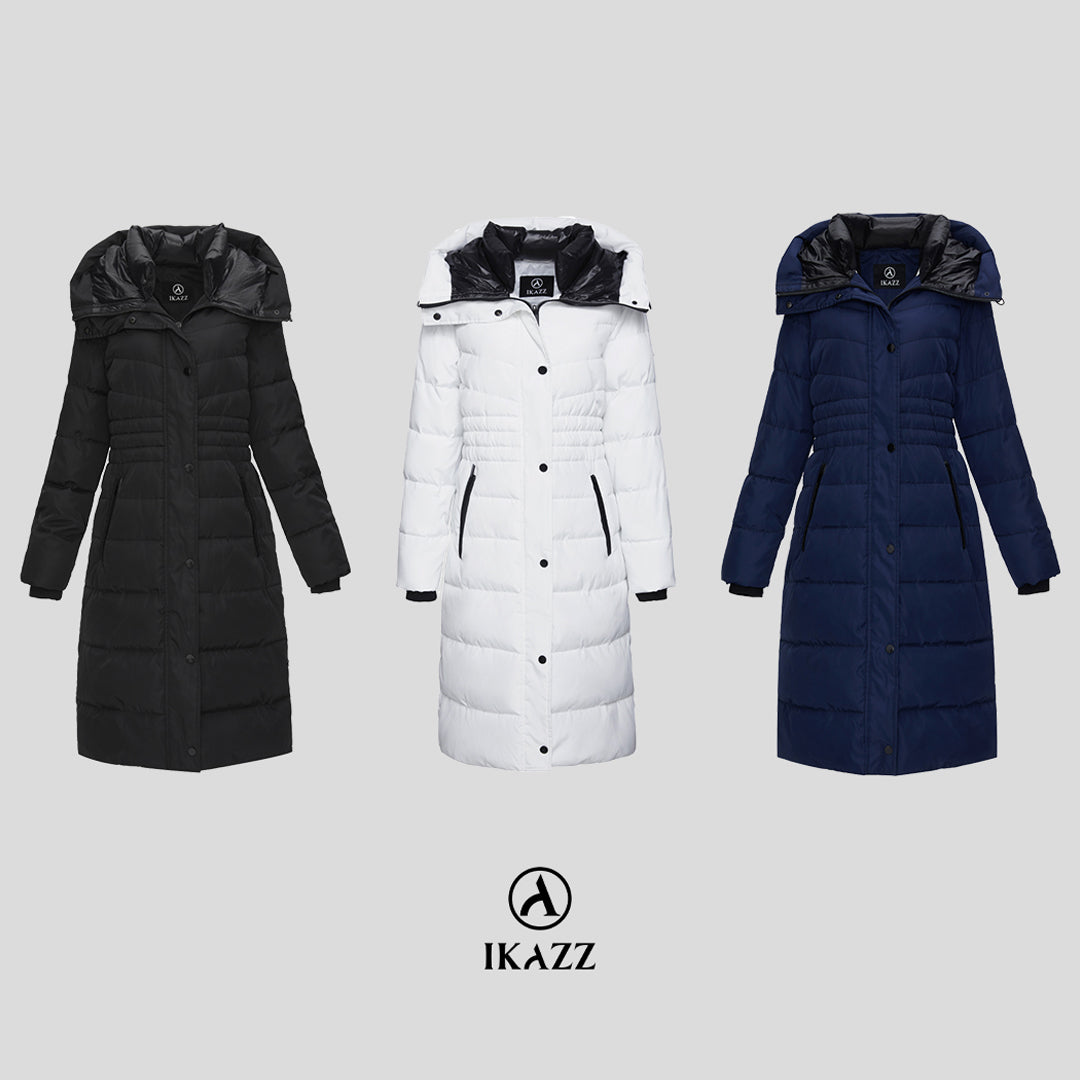 The Benefits of the IKAZZ Long Puffer Coat
At IKAZZ, we strive to provide our customers with the very best in winter wear. That's why we're proud to offer the IKAZZ long puffer coat, a stylish and practical option for women looking to stay warm during the colder months.
IKAZZ's benefits
One of the benefits of the IKAZZ long puffer coat is its versatility. It's perfect for a variety of occasions, from running errands to attending a formal event. The coat's design allows it to be worn with a wide range of outfits, making it a valuable addition to any wardrobe.
Another benefit of the IKAZZ long puffer coat is its quality construction. We use only the finest materials to create our products, ensuring that they are durable and reliable. The lining of the coat is made from 100% polyester, and outer shell is made from high-density material, which is water-resistant and windproof. This means that you can wear the coat comfortably in even the harshest weather conditions. The drop hood provides additional coverage for your head and face, while the high collar helps to keep your neck and chest warm. The fit of the coat is slimming without feeling restrictive, making it comfortable to wear for extended periods of time.
In addition to its practical features, the IKAZZ long puffer coat also boasts several convenient pockets. There are two hand pockets, providing ample storage space for your phone, keys, or wallet. The pockets are lined with soft material, which helps to keep your hands warm on chilly days.
Easy-cleaning
We understand that our customers have busy lives, which is why we've made cleaning and maintaining the IKAZZ long puffer coat as easy as possible. The coat is machine washable, so you don't have to worry about taking it to the dry cleaners. However, it's important to follow the care instructions provided by the manufacturer to ensure that the coat lasts for a long time.
Conclusion
In conclusion, the IKAZZ long puffer coat is an excellent choice for women looking for a stylish and practical winter coat. With its high-quality construction, versatile design, and convenient features, this coat is sure to become a staple in your wardrobe. So why wait? Order your IKAZZ long puffer coat today and experience the comfort and warmth that only IKAZZ can provide!